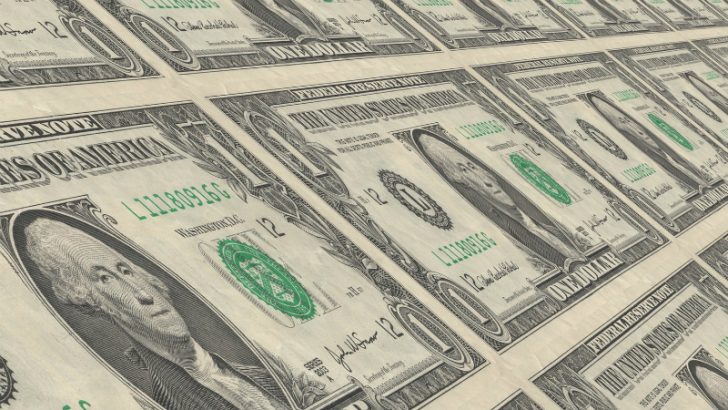 Mavenlink has announced a series E funding round of $48 million. It was led by Carrick Capital Partners and Goldman Sachs Growth Equity, who backed the two previous rounds. Goldman Sachs led the $39 million Series D funding in November 2016. Carrick Capital Partners and Silicon Valley Bank participated in the venture round in February 2015 which raised $19 million.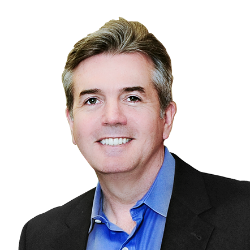 Enterprise Times asked Ray Grainger, CEO and co-founder of Mavenlink why this round was not substantially larger than the previous one. Grainger replied: "From the beginning, we've focused on capitalizing the business based on our needs, and what's required to serve our clients well as we pursue our vision. We've been fortunate to have been in circumstances where there's more interest and available capital to us than would make sense for the business and shareholders to take. We expect this round to sustain our high growth rate for the foreseeable future."
Steady as she goes
The key message from this announcement is that both investing partners are happy with the growth and strategic direction of Mavenlink. Grainger confirmed that there would be no changes at the board level. This would infer that the investors are happy with the balance and are not seeking to take control.
Jim Madden, co-founder and Managing Director at Carrick Capital Partners and Mavenlink board member commented: "We've been impressed with the Mavenlink team since the early days, and we're proud to be increasing our investment to help the business continue to expand and pursue its vision. It's a great market opportunity for Mavenlink and service providers alike."  
Grainger added: "To have Carrick lead our Series E round is a real vote of confidence and evidence of the future they see in Mavenlink. They've been instrumental to the success of our company and we're thrilled to have wisdom and support from them and Goldman for the road ahead."
Mavenlink is aiming for growth across professional and marketing services organisations. Its products were recently listed in the G2 leader quadrant for the Best Project Management Software and Best Professional Services Automation Software Grids. It was also named as a FrontRunner® for Project Management Software by the Gartner owned Software Advice.  It also placed 180th in the Deloitte 2018 Technology Fast 500 with growth of 541% over a three year period.
What will it spend it on ?
Two areas were called out in the press release. One was in R&D and Enterprise Times asked Grainger what lay ahead for the product. He replied: "It's really about accelerating our roadmap, to move faster on building the key innovations we have planned. Here are some of the areas you can expect to see new features, solutions, and thinking from us in the months ahead:
Resource planning & management
Services supply chain management
Machine learning and AI roadmap (platform not disclosed)
Next gen mobile experience
M-Bridge platform – integration & extensibility, application ecosystem."
Along with growth in functionality of the product, Mavenlink will also invest in growing the organisation. Grainger indicated that some of that growth would see more hires in the US organisation.
Whether it will see Mavenlink open more international offices is unclear. When asked about international expansion Grainger answered: "We are adding positions across all of our regions, supplementing the talented teams we've already established in California, Utah, Boston, London, Melbourne, and the Philippines."
If they are not looking to open a new location, this would go against the trend seen from its PSA competitors. FinancialForce is looking to extend its footprint into the Netherlands and Nordics and Kimble Applications has expanded rapidly and already has a presence in Germany.
Enterprise Times: What does this mean
Mavenlink is now in growth mode, backed by investors that seem very happy with the progress that has been made. Mark Midle of Goldman Sachs Growth Equity, and Mavenlink board member commented: "Mavenlink helps services firms unlock their potential, do their best work, and thrive, and we're excited to continue supporting that mission. We look forward to what the future holds for Mavenlink and its clients."
With a full product roadmap, the services supply chain management looks especially interesting. ET hopes to catch up with Grainger in the next few weeks for a more in depth discussion about progress and what the future holds.
Mavenlink has developed its platform as an operational system of record deliberately. That has enabled it to integrate with several of the leading platforms in the marketplace. Its award winning M-Bridge platform has enabled it to connect to NetSuite, Salesforce and most recently the Microsoft Dynamics platfom. It is almost unique in doing so. It enables it to effectively target a wider market than many of its competitors.
In summarising, Grainger stated: "It's such an exciting time to be serving professional and marketing services industries. The tide is rising, businesses are growing, competition is heating up, and there's tremendous need for process and technology transformation in order to compete and thrive in the years ahead. We're thrilled to be enabling that transformation and leverage this additional investment capital to accelerate our next waves of innovation."
While the competition is also growing stronger, not least Oracle, NetSuite and Kimble Applications, Grainger now has the capital to invest in further growth at a rate that is sustainable.