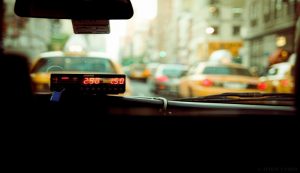 Gartner predicts global retailers will leverage contextualised real-time pricing through mobile applications to manage and adjust in-store prices for customers.
For retailers, contextualised pricing in real-time is defined as the retailer's ability to manage and adjust prices and support competitive pricing matching and returns for customers in real time. This is across all channels, based on a variety of considerations, including competitive pricing, promotional cadence, customer loyalty and availability.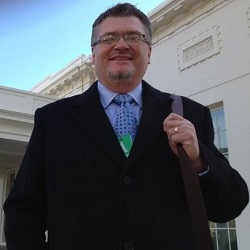 According to Robert Hetu, vice president research analyst at Gartner, "Digital sales continue to grow. But it's no longer a competition between online and offline. Today, many retailers find that half of their online sales are supported by their stores.
"As customers share more data and information from various sources, they expect more personalised and meaningful offers from retailers. Retailers should assess personal data and product preferences and translate those inputs into immediate and contextualised offers," Hetu added.
Personalised real-time pricing for customers
To offer consistent, relevant and personalised prices for customers, retailers need to understand customer behaviours. This becomes particularly important as the path to their purchase decisions becomes erratic across touchpoints. Digital twins — virtual representations of processes, things, environments or people — can simulate behaviour and predict outcomes. This includes customer behaviour and preferences. Examples include Adidas' Speedfactory, to improve the quality, speed and overall efficiency of the company's entire sporting goods product chain. The city of Singapore also has a full-scale digital twin of itself that can analyse future household energy storage.
Adoption of mobile payments and retailer mobile apps also supports the predicted move toward mainstream adoption of real-time in-store pricing. "Many consumers who have downloaded a retailer's app use it for online purchases. Other consumers use it to obtain a coupon or discount offer that they can use in a physical store," Hetu added.
Meeting customer experience challenges
However, retailers face some customer experience and technology challenges in ensuring that the correct price is accessible in real time. "Retailers need to educate customers in understanding the dynamic nature of pricing, which means that prices can rise or fall unexpectedly. Retailers also need to be better at managing delays in updating over-inventory and under-inventory levels," observed Hetu.
To manage pricing signage, some retailers use electronic shelf labels or digital shelf edge technologies. However, for the many that don't use digital labels, employees must change price labels manually. This is a high-risk source of mistakes and a limitation to the frequency a retailer can adjust prices.
Hetu says: "Retailers must focus on enabling technologies such as a unified retail commerce platform, which uses centralised data for inventory, pricing, loyalty and other information to facilitate a continuous and cohesive experience."
Enterprise Times: What this means for retailers?
Customers use an increasing number of channels throughout both the buying and research stages. They want to have a seamless experience as they hop across channels at various stages of the journey. Consumers expect businesses to recognise and interact with them in a way that builds on their prior experience and understands their preferences. Going forward for retailers and businesses, it is vital that promotions are personalised to the needs of each customer.
Contextualised pricing in real-time has been used in travel and hospitality sectors for years. Can the approach be adopted for mainstream retailers is another matter. Gartner believes it will become mainstream by 2025. I guess we will have to wait and see.
Such a move will require a major overhaul in businesses attitude to pricing and margin management. At a time when many retailers are having to live with incredibly low margins. The investment required to bring contextualised pricing in real-time maybe difficult to justify in the current challenging business environment.