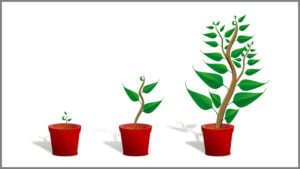 Cloudsnap has announced a successful seed funding round raising $1.75 million led by Active Capital. According to Crunchbase it last raised just over $300,000 in three rounds during 2012 led primarily by Cloud Power Capital. Other participants in this latest round included Mercury Fund and Capital Factory. According to the press release Active Capital also delivered a further $500,000 in pre seed funding in 2018, and does not mention the 2012 funds at all.
All the investors are based in Texas and the round has seen CloudSnap, based in Austin leverage that local ecosystem. CEO and Founder Rick Barkley commented: "We couldn't be happier to have top tier investors from all over Texas participate in our round".
Cloudsnap is one of a seemingly growing number of integration platforms that connects applications together. It includes connectors for ERP solutions such as: Acumatica, NetSuite, Microsoft Dynamics 365, Quickbooks, Sage, SAP Business One, SAP ECC, Syspro and Workday. It lists 43 connection on its connectors page currently.
Cloudsnap will use the new funds to accelerate growth. Barkley added: "This financing round will help us dramatically build out our sales and marketing efforts as well as continue to innovate on the core platform to support this fast growth."
However, despite the investment being focus on sales and marketing efforts the company does not appear to be exhibiting at SuiteWorld next week.
API free
Cloudsnap approaches the challenge of integration from a different angle. It uses shared TLS certificates over websockets. This enables Cloudsnap to integrate both on-premises and cloud applications quickly. Cloudsnap claims that the process takes hours rather than weeks and can be used to connect almost any business application. This should mean that even legacy applications with no API's can be connected.
Barkley added: "We have spent the last couple of years working to build a technology driven solution that is not only simple to use but cost-effective." Active Capital believes in its investment. With the global enterprise application integration market set to grow to $11.98 billion by 2023 (Source ResearchandMarkets) it is also one worth investing in. The challenge will be to ensure that CloudSnap makes its voice heard in what is a busy marketplace.
Pat Matthews, CEO and Founder of Active Capital commented: "Today's enterprise runs dozens, if not hundreds of SaaS apps. The rise of SaaS allows businesses to use the right software app for the right use case. But the problem is they often do not talk to each other, or to the ERP that runs the core business. Cloudsnap helps business leaders integrate these critical data flows with the push of a button."
While Cloudsnap can integrate cloud applications, there are many others that do so. It will need to find a niche and that may be integrating to legacy on-premises applications.
Enterprise Times: What does this mean
This is a significant amount of cash for a seed funding. It is only just beneath the threshold for a series A funding round. CloudSnap has a product with several integrations in place. What it now needs to find is a niche where it fits. Whether the SuiteWorld absence is because it believes its target market is  on-premises applications is a theory. However, there will be organisations at SuiteWorld that will still want to integrate solutions from both cloud and on-premises and it is therefore a surprise that they do not appear to be there. It will be interesting to see where and how they spend their marketing dollars.
Integration is a hot topic right now and increasingly important in the ERP marketplace. Rootstock recently announced an ERP Data Framework to connect Salesforce to other applications. Rootstock is currently partnering with Mulesoft. It will be interesting to see whether CloudSnap sees this as another opportunity providing another root to growth.