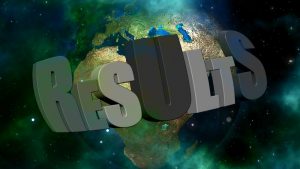 Upland recently announced its fourth quarter and full year results to the market. In the analyst call Jack McDonald used several superlatives to describe the year that Upland has had. He then proceeded to justify them with the numbers.
McDonald then summarised the year by saying: "Q4 was a very strong finish to what was a transformational year. In 2018, we had accelerating revenue growth, expanding adjusted EBITDA margins, market leading product innovation, dramatically increasing customer loyalty and retention. Record acquisition activity and profitable international expansion."  (Source Seeking Alpha)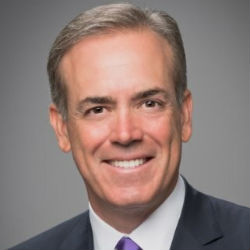 He continued describing it as: "So just an incredible year of progress,… a really impressive performance on organic growth … our focus on 100% customer success are driving increased customer satisfaction and loyalty, higher NPS scores, higher renewal rates, strong expansion sales and increased pricing power." (Source Seeking Alpha)
Upland has had a record year for acquisitions adding $60 million in revenue to its bottom line. Those acquisitions included Adestra for $56 million and $37 million on InterFax as well as buying Rant & Rave. In the fourth quarter it recorded revenues of $45.2 million, an increase of 62% year-over year. It hit profitability, with a GAAP net income of $2.7 million, compared to a loss in Q4 2017 of $3.8 million. It also ended the quarter with $16.7 million cash on hand.
Stunning full year results
It was the full year results that highlighted why McDonald was so jubilant though.
Total revenue was $149.9 million, up 53% (2017: $98.0 million).
Subscription and support revenue was $136.6 million, up 60% (2017: $85.5 million).
GAAP net loss was $9.9 million, or a loss of $0.50 cents per share, (2017: GAAP net loss of $18.7 million, or a loss of $1.02 cents per share).
Net Dollar retention rate (NDRR)up to 98% (2017:93%)
The market was impressed with Upland beating on virtually every metric. Its share price jumped from a low of $32.72 on 6th March to $40.72 at the close yesterday.
Looking ahead
The growth has not only come through acquisition but also organic growth. That growth should also see further benefits in the year ahead. Upland issued guidance for the first quarter of between $47.9 million and $48.9 million, including subscription and support revenue between $44.4 and $45.2 million. That is 62% growth year over year but still inflated slightly by the acquisitions.
For the full year it expects revenues of between $194.8 million and $198.8 million, including subscription and support revenue between $181.8 and $185.0 million. This would indicate a growth of recurring revenue of 34% at the mid point year over year.
Preparing for further growth
Helping to fuel that growth is the investment in its sales headcount which more than doubled in the last year. It was unclear whether this increase was because of the acquisitions or recruitment. It also recently announced a switch in marketing emphasis to selling suites rather than products.
On the suite announcements McDonald commented: "We announced a major new product and go-to-market strategy with the launch of seven enterprise cloud solution suites designed to maximize value for customers and to increase Upland's organic growth rate, bringing these products together in a way that is relevant and compelling that adds value for customers but is also easier not only to use but to market and sell." (Source Seeking Alpha)
Mcdonald also stated that the suites would be further boosted this year with the addition of a work dashboard that would help to unify the products in each suite. This is important as Upland looks to sell the different components it will need something that binds them together into a single solution. McDonald commented: "Upland work center which is a new dashboard that will enable us to combine functionality for multiple products." (Source Seeking Alpha). It already has an analytics layer that can look across all of its tools in Upland analytics to deliver insights. The work center appears to add the operational architecture as well.
These changes will help to bring organic growth. It now has an increased ability to sell with the larger sales team. The solution suites provide that team with cross selling opportunities that are more attractive to customers. Upland has also proven that it can assimilate acquisitions, and that flow will not stop according to McDonald: "We've got a scalable platform. We've got the capacity to get these deals done. We've got a bigger pipeline than we've ever had. And we've got the war chest to go execute against it. So full steam ahead on acquisitions." (Source Seeking Alpha)
Enterprise Times: What does this mean.
Upland seems to have found a formula to acquire and assimilate companies without impacting the revenues negatively of either company. McDonald selects acquisitions carefully, making sure that they can come onto the Upland One platform easily and also compliment the other solutions in the portfolio. While there may be one or two casualties along the way generally the results are impressive.
2019 looks to be another strong year for Upland with more acquisitions promised, possibly in the CXM space. Growth seems assured and with 20% of the sales team in Europe international expansion is also a possibility.