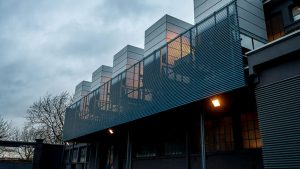 Cloud provider OVH has announced its Kubernetes Managed Services offering has gone live. The service has been available through a private beta since October 2018. It is now live and available for customers using the Garvelines data centre in France. Over the next few months OVH will deploy it worldwide.
OVH is taking advantage of the increased demand for Kubernetes by developers and enterprises. Last year the Cloud Native Computing Foundation (CNCF) published a survey showing that use of Kubernetes had soared. Those surveyed said that 83% of the organisations that they worked for were using Kubernetes as their container orchestration tool.
Is this just another Kubernetes?
In December, the Cloud Native Computing Foundation (CNCF) announced that there were 79 certified Kubernetes distributions. The CNCF website now shows that figure as being 81 and doesn't yet list OVH.
The problem for users is deciding which one to choose. The options range from vanilla Kubernetes which is just the basic Kubernetes offering through to full service platforms. In the latter case, the providers not only add tools but may have integrated Kubernetes into their other tools and platforms.
OVH has decided that it will offer a simpler version of Kubernetes than some other vendors. It is giving customers a choice of Kubernetes 1.11 and 1.12. These are the latest versions available. On top of this it is offering a customer-selectable security update policy and an integrated load balancer. The latter is important to customers who want to ensure that their container service is resilient.
The reason for staying so close to the vanilla Kubernetes offering is central to what OVH does. Octave Klaba, Chairman, OVH has spoken to Enterprise Times several times. He has always made it clear that the difference between OVH and other companies is adherence to core standards. By not adding a lot of additional bespoke components, customers are not locked into OVH. They have the ability to easily port to another provider without a complex porting process.
OVH Managed Kubernetes Services offering three things:
OVH is claiming that its open standards approach to Kubernetes allied to the OVH Public Cloud enables three benefits for customers. These are the ability to:
Use a standard open API benefiting from a large community and ecosystem: This includes access to over 627 businesses and projects listed at https://landscape.cncf.io/. Customers also get access to OVH's 24/7 support, free anti-DDoS protection and access to the leading European cloud provider's own 16 Tb/s global fibre optic network.
Get a managed offering which is fully Kubernetes-compatible: Unlike other vendors who have added their own tools, OVH Managed Kubernetes Service is fully compatible with Kubernetes.
Enjoy the pay-as-you-go model of OVH Public Cloud: At OVH Summit last year, OVH announced its predictable pricing which includes a bandwidth charging guarantee. The company is providing the Kubernetes orchestration software free of charge. There are no additional fees for customers deploying Kubernetes and containers as the incoming and outgoing bandwidth is included.
Enterprise Times: What does this mean
Klaba, and by extension OVH, has a very specific view on the cloud. Klaba likes to label the company the "Alternative Cloud Provider." Part of that means doing things differently from other vendors, even if that means not always taking the highest revenue generation route.
The company has invested extensively on technology to protect data. It means that customers can easily see where data is stored and have complete control over where it is stored. It has also decided that being as close to core open source as possible is a benefit, not lost revenue. Klaba believes that customers want the ability to move their applications and data without discovering that there are hidden lock-ins.
It has now extended that once again with this Kubernetes offering. As organisations move towards a multi-cloud world where they want control of deployments, OVH is banking on this being a major appeal.
It could be right but there is a caveat. One of the reasons that other vendors have wrapped tools around Kubernetes is that it is not the simplest of solutions to install and deploy. The question is what can OVH do to make it easy without creating any lock-in?