Smilo now offers a blockchain platform which supports a combination of hybrid transactions, hybrid smart contracts and hybrid decentralised applications — where 'hybrid' embraces both the public and the private. Smilo's avowed intent is to use blockchain technology to create an alternative protocol for decentralised applications.
In this context, Smilo's hybrid blockchain platform claims to solve key issues – including speed, security, scaleability with free transaction costs. Its private smart contracts enable individuals to control their personal data in interactions with public and private organisations – and in compliance with GDPR.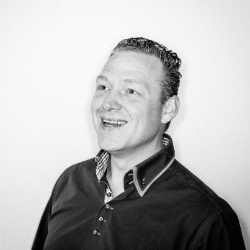 Smilo's CEO and founder, Elkan Roelen stated: "We are very excited to announce this pivotal milestone in our existence. With a small and dedicated team of 12 blockchain adepts we have taken quite a journey with many hurdles to overcome, with a fraction of the funding that other platforms had to their disposal, but we made it and we can't wait to onboard new and existing dApps onto the Smilo Platform.
"This blockchain protocol will allow organizations from both the public and private sector, seeking affordable and secure solutions for their interactions with individuals whose privacy is pivotal and GDPR compliance is becoming an increasingly important aspect, to develop applications based on Smilo's open source code base."
The Platform
After 18 months of concept building, development,  testing and optimising, the Smilo Platform has launched. It purports to be a next generation decentralised, hybrid, multipurpose blockchain protocol which:
offers both public and private smart contracts
addresses privacy and transparency
is Ethereum compatible (including with the latest Constantinople update)
can adopt any existing Solidity, Vyper, Pyramid, Flint, LLLL, HAssembly-evm and Bamboo-based applications (or proofs of concept).
Smilo says it has:
benchmarked (on testnet) >3K tps (transactions per second)
"99.99% sibling attack security"
infinite scalability (delivered through a highly-efficient consensus mechanism).
If accurate the Smilo Platform will challenge existing blockchain platforms in terms of performance and security.
Public/private smart contracts and a preferred cost model
The Smilo Platform is able to connect public to private interactions. It achieves this through sharded private smart contracts held on a decentralised chain. In so doing it will take on established permissioned ledgers – such as Corda and Hyperledger Fabric.
Smilo private smart contracts execute in a fraction of the time public smart contracts need. They are fully privatised and 100% controlled by the individual holding the contract. This is unlike other current smart contracts already in existence.
Beyond any disruptive effect in the protocol market, a further differentiator is Smilo's proposed cost model. Smilo is free. It has committed to free transactions for users.
In order to secure the network and reward adequately the participation of full nodes Smilo is working on a dual token system with:
XSM tokens
Smilopay tokens.
Smilo wants these tokens to act as a subscription model which:
enables transactions on the Smilo Platform
allows owners to possess a stake in the future development of the Smilo network.
The SmiloPay token is the transaction currency to be released to Smilo owners to be able to pay for service fees and upkeep of the Smilo Network. The underlying principle is: if you hold sufficient Smilo, transactions are free indefinitely.
Rather than incur the volatility and speculation associated with most blockchain projects, Smilo decided not to make an Initial Coin Offering (ICO). Instead it is focus on expanding the adoption of its technology. It has also decided not to pre-mine, preferring to enable partners and early adopters to mine XMS organically through full nodes. XMS token owners can then sell these tokens through the Smilo Foundation – to users and/or clients at a fixed price of Euro 1 each.
Smilo will list on two or more decentralized exchanges so that those clients who wish to trade in XSM can do so. In effect, Smilo hopes the fixed price will become market determined.
Smilo and GDPR
Because Smilo's secure private smart contracts exist on its decentralised blockchain platform, individuals are in full control of their personal data about interactions with public and private organisations. Whether it's one's digital identity, medical record or any financial transaction, Smilo sets out to assure individuals that their sensitive information is not available for view by anyone except those to whom the individuals grant access. This can be to a particular part of data for a particular amount of time.
In Smilo's analysis this makes its solution GDPR compliant. If proven this establishes a solution to what is a recognised, existing problem when public and private organisations:
interact with clients, users or citizen
involve personal
data access.
Smilo's objective is to offer:
clients, citizens or users full data privacy
the correct transparency, in return
significantly improved confidence in all of client interaction, trust, reputation and privacy.
Enterprise Times: what does this mean
Enterprise Times has commented on other high tps throughput blockchain solutions (see EduHash, Devvio, Bitconch, GoChain, Constellation, #Metahash, Trustchain, Toda-Algorand)). Smilo's claimed throughput of >3K tps would place it at the lower, though possibly more believable, end of this high performance category.
Given the mention of an existing benchmark, Enterprise Times would like to see Smilo:
publish the detailed results
demonstrate its Platform's throughput capabilities.
Enterprise Times likes the avoidance of an ICO. Whether the tokens, in the way Smilo describes, represent a workable alternative for funding is unclear. Nevertheless, finding any alternative solution would have many attractions, for vendors and enterprise users.