Icertis, a provider of cloud enterprise contract management, has developed an initiative with (and for) Mercedes-Benz Cars (Mercedes) to address sustainability and visibility challenges in supply chain management. The initiative will leverage smart contracts built on the Icertis Blockchain Framework.
The objective is to ensure global sourcing and contracting practices adhere to Mercedes' requirements for working conditions, human rights, environmental protection, safety, business ethics, and compliance – all without compromising contract confidentiality.
Wilko Stark, Member of the Divisional Board of Management Mercedes-Benz Cars, Procurement and Supplier Quality has said: "Blockchain technology has the potential to fundamentally revolutionize our procurement processes, and could affect nearly the entire value chain. Global supply chains are becoming increasingly complex. With our Blockchain-prototype, we are in the first step testing one of diverse possible applications with the aim of increasing transparency beyond our direct suppliers."
The global supply chain problem
Global supply chains are becoming ever more complex. Ensuring contractual commitments to sustainable and ethical practices are met at each link in the supply chain ever more challenging.
Manufacturers want to have certainty that their suppliers comply with standards and contractual commitments around:
privacy
sustainability
ethics
labor laws.
Similarly, suppliers want to be able to demonstrate to their customers that they comply with those customers' requirements. Yet neither customers nor suppliers want to expose (or make public) the details of subcontracts within the supply chain.
A summary of the Icertis Blockchain Framework
The capabilities of the ICM Blockchain Framework enable customers to:
deploy a permissioned, standards-based blockchain on Microsoft Azure
record specific transactions based on rules and metadata (this includes clauses, associations, obligations and entitlements)
add oracles, notaries, and other trusted data sources (for example, Dun & Bradstreet, Thomson Reuters, exchange rates, etc.)
define smart clauses for specific contract types
trigger actions based on changes to the state of a contract or obligation
exchange information with existing, standards-based blockchains
monitor and manage the solution with the advanced analytics of the ICM platform
seamless prototyping (via environments to experiment with contracts and blockchain)
easy test creation of experimental configurations and scenarios, including customer user interfaces for controlling visibility and access
delivery of production deployments.
When a customer is ready Icertis says it can quickly provision a production-quality permissioned blockchain. This will include smart contracts and automatic execution with Icertis acting as a neutral third party to support:
supply chain management
regulatory compliance
social responsibility programs.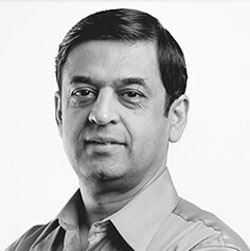 "The challenge of managing a global supply chain has never been higher," said Monish Darda, CTO and Co-founder at Icertis.
"We are delighted to partner with Mercedes-Benz Cars, one of the most innovative companies in the world, to apply our cutting edge blockchain on the ICM platform to address the sustainable sourcing challenge."
Mercedes and the Icertis Blockchain Framework
To address its supply chain management challenges, Mercedes will exploit smart contracts on a blockchain to create an immutable public ledger of transactions. It will base this on the Icertis Blockchain Framework.
How will this work? Mercedes and its suppliers will place their compliance terms on the blockchain. This will:
ensure that the required terms are present in all contracts within a given supply chain
offer visibility of contracts in the chain, but with restricted access controlled via privileged access.
This will not expose sensitive commercial information to those without authorised access. But it will:
deliver tracking of commitments across suppliers
enable a new level of commercial collaboration, visibility and accountability.
The Mercedes deal draws upon a close partnership between Icertis and Microsoft. "Icertis and Microsoft have a long, successful history of delivering innovative solutions that meet the needs of our joint customers worldwide," says Sanjay Ravi, Microsoft General Manager of Automotive Industry Group.
"Using blockchain for supply chain management represents the on-going commitment from Microsoft and Icertis to help our customers digitally transform in meaningful and responsible ways."
An AI dimension
In addition, using the Icertis Blockchain Framework, participants will have the option to leverage Icertis's AI capabilities. The potential here is to automate the verification of contractual obligations against agreed terms, such as sustainability.
AI-applied technology can also be used to enforce compliance requirements like:
data privacy (including GDPR)
information security
International Trade in Arms Regulation (ITAR)
Foreign Corrupt Practices Act (FCPA)
other regulations.
The AI-infused Icertis Contract Management (ICM) platform is in use already with enterprises which include:
3M
Airbus
Cognizant
Daimler
Microsoft
Roche.
Currently Icertis says it manages 5.7 million contracts spread acroos 40+ languages and 90+ countries.
Enterprise Times: What does this mean
Supply chain and ethical supply chain management are a growing issue, especially for large enterprises with significant brand exposure. Mercedes-Benz Cars is a typical example. Preserving, and if possible, enhancing brand demands focus and some form of record – to assure customers as well as regulatory authorities.
This Mercedes deal with Icertis makes sense. It is not the only one where blockchain adoption is happening (Ford, IBM, Carrefour/Food Trust, TrustChain, etc.). Expect more as enterprises make new moves to sustain their brands.