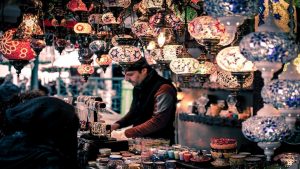 Mark Adams is Vice President and General Manager, Europe at BigCommerce. BigCommerce is a SaaS ecommerce platform used by 60,000 businesses in 120 countries. This ranges from large international brands, medium-sized retailers, small businesses through to sole traders.
Founded in 2009 in Sydney, but headquartered in Austin, Texas, the company has ambitious plans for global expansion. The company opened its London office in July 2018 and appointed its first-ever director of Asia last month. Further international expansion is planned, after BigCommerce secured $64m growth funding from its venture capital partners including Goldman Sachs. We spoke to Mark Adams at his London office in February 2019.
2018 a big year for BigCommerce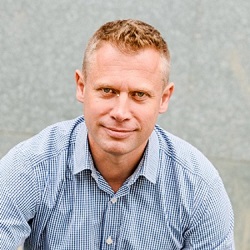 Enterprise Times asked how the last year has gone.
"Globally, it was superb. We reached the $100m revenue mark ($17bn merchants revenue) which is a pretty important metric for a SaaS operator. Historically, we focused on small businesses. We are the only SaaS vendor that supports all three segments – small, medium and enterprise businesses. Today, we have large clients such as Ben & Jerry's, Paul Mitchell, Skullcandy, Sony and Toyota. We are seeing most growth in the mid-market and the company is concentrating on increasing market share.
"In the UK, we partnered with Carluccio's, the high street restaurant business. We are supporting a substantial digital overhaul that will extend the Italian food brand online.  Carluccio's relaunched website brings together rich content and online shopping in a single web experience. The website uses WordPress to support content, with commerce powered by BigCommerce. "
Supporting client needs
Those are larger brands that BigCommerce started selling to, has the target market changed?
"We are still selling to small business and medium-sized enterprises. For enterprise merchants, we now deploy implementation PMs, account managers within the appropriate service line. We provide deployment resources and educational service team to provide training via online or classroom-based training. We also have expert technical training services. This is for larger enterprise merchants that have more complexity. They are maybe undertaking code development or will need solutions architects and technical management from the vendor. We are getting much more involved in projects, hosting and supporting everything."
"The vendors who typically dominate the marketplace are Magento and Salesforce. Shopify tends to look after the lower mid-market segment. Salesforce is a great product, been around for a long time, very expensive to operate. However, we see a trend and have merchants that have migrated from Salesforce such as Skullcandy. We believe Adobe's acquisition of Magento has created additional space for us in the Mid-business market space. Magento 2 is probably our biggest competitor. It's an open sourced software that can easily be customisable."
The constant innovation cycle
Its a competitive market though, how do you differentiate your offering?
"We constantly have to come up with innovative ways to help merchants resolve their retail challenges. Can we solve them quick enough for those merchants? As a result, we have to innovate our own road map, quickly enough and faster then any of our competitors."
"API driven commerce frameworks. This new breed of building out your eCommerce stack and solution will get more and more traction. That's great for us, because we are an API driven platform.
"We have more than 560+ plugins, with many of those plugins being simple point and click deployments. Whereas Salesforce has cartridges that allows your businesses to integrate, but often require technical expertise to support those integration."
Looking forward in 2019
Having had such a strong 2018, what is the focus for 2019?
"Headless is number one. Commerce-as-a-Service meets you where you need commerce functionality. We can deliver API-driven experiences through your CMS, application, device, or custom front-end 
"At BigCommerce, we are taking a headless API driven approach. This will enable any merchant, any organisation to take our underlying eCommerce functionality. They can expose it in any environment that they want – in a car, on a fridge in your home. It might be on a mobile phone, on an app, wherever – that how we define headless.
"We have to allow our merchants to integrate into those technologies (Amplience, Acquia, WordPress) more seamlessly, without the need for high development costs.
"The company is very much focused on being a best-in-breed commerce platform, being super partner centric. We are creating those integrations to parties downstream – ERP, warehousing, tax and shipping. Then working to make those integrations as seamless as possible.  E.g. Payments. Make them as seamless as possible, so that the merchants don't have to have technical knowledge or pay a programmer for the integration."
"Need to ensure your own organisation's roadmap is aligned to your platform provider's roadmap.  We are very much focused on being a best-in-breed commerce platform and being super partner centric. Creating those integrations to parties downstream – ERP, warehousing, tax and shipping and then make those integrations as seamless as possible."
Enterprise Times: What this means for retailers?
BigCommerce is in pole position to challenge some the established players in the  mid-market eCommerce platform marketplace – SAP, Salesforce, Magento, Shopify. The cash injection from VC partners will support global expansion into Asia Pacific and Europe.  The company is professionalising its service by offering technical, infrastructural and architectural services to support more complex eCommerce development. It has an open architecture, app ecosystem, an ambitious roadmap and is embracing best-in-class technologies. All of these activities should help retailers grow their business, and help more customers find them online.
The company is well established in the SME segment and gearing up to challenge the established players at the enterprise level. This is all good news for retailers, who have an alternative, competent platform service provider to choose. Retailers will be attracted towards platforms that offer easy-to-use interfaces and APIs that offers greater functionality to their eCommerce stores. This is all good news for retailers on BigCommerce and enterprises looking for a new eCommerce infrastructure.