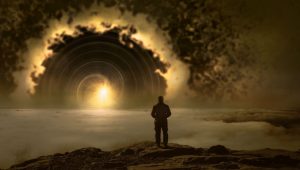 Engagio has announced Engagement Minute Attribution for Dash, its account-based attribution solution. Marketing is now important throughout the customer journey. It is no longer just about the top of the funnel and lead generation.
As servitisation takes hold, marketing needs to be involved in sales and even beyond that to customer service. It has a key role to play in upselling, cross selling and most importantly retention.
Engagio Dash now captures more touch points within the Salesforce sales journey rather than just those initiated by marketing. To do this it uses the concept of time spent in minutes by prospects and customers within a target account. It attributes these minutes against actions, enabling marketers to better map current journeys and iteratively improve future journeys. Engagio highlights these benefits:
Align journey analytics and attribution with the activities that drive engagement at the account level
Consider and compare the relative impact of all touches, including web visits, intent data and especially high engagement activities such as sales calls and meetings
Move beyond campaign tracking to understand the impact of the entire revenue team
Measure business outcomes along the entire buyer's journey, pre- and post-purchase
Marketing needs to collaborate
This is not about marketing becoming more important to sales or service departments. Its about improving its value to them through insights and collaboration. A point spelt out by CEO and Founder of Engagio Jon Miller last year to Enterprise Times.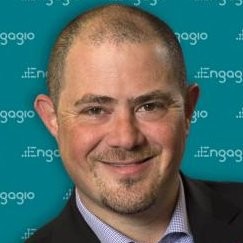 On this announcement Miller commented: "Marketing has shifted from being perceived as the arts and crafts department to a real revenue driver. A significant aspect to driving and forecasting revenue is understanding what programs are the most effective.
"Traditional marketing attribution tools have been a good first step, but they have left out the impact of sales and sales development, which are essential in Account Based Marketing and outbound models. With our new Engagement Minute Attribution, we are making it easier to see how both marketing and sales play a role in driving revenue together."
Account based marketing evolving
One early adopter of the solution is already seeing the benefit. Jana Grube, Demand Generation Leader at Marchex, a publicly-listed provider of call analytics and call tracking solutions said: "We are having great success with Account Based Marketing, and the next step for our team was to obtain a richer understanding of which programs and efforts are working the best from a holistic viewpoint.
"With Engagio's Dash, we have had the ability to understand which marketing programs are working and where we should invest more. Now with Engagement Minute Attribution, we can also see which sales touches are the most helpful. Having this complete picture has helped us optimize outbound efforts significantly."
This ability for Marketing to capture the whole integrated picture of the prospect journey from marketing through to close is key. Using the information Dash provides, a marketer can work with Sales enablement to ensure that the best content is available to prospects at the right time. Engagio is providing more information on its new solution in a webinar on March 12th at 10am PT.
Enterprise Times: What does this mean
Engagio has produced another functional piece of Miller's vision for Marketing to go beyond its traditional boundaries. Applied correctly, companies adopting ABM based techniques should see measurable improvements. Dash is a Salesforce App. It means the engagement data collected is from within the Salesforce platform. This is not highlighted in the press release. It is also not obvious whether Dash is available for other CRM platforms.
Where next for Dash? The obvious step is to start to gather the information from customers in life. It is an area that few companies invest in from a marketing budget perspective. Yet with retention becoming increasingly important it is one that they do not hesitate to allocate customer success budgets to.
When will Dash capture and analyse touch points across the whole customer journey? When that happens it will delivery insights to customer success as well. This would help to deliver on Miller's vision. A company that tracks, understands and continuously improves its marketing throughout the journey has a good chance not just of winning new customers but also customer advocates.