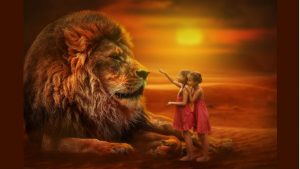 Aptean has announced that it will receive funding in an equal amounts from both TA Associates and Vista Equity Partners (Vista) . This news follows a recent sell off of assets by Aptean as it streamlined and focused its operations into fewer verticals.
These will focus on manufacturing ERP, supply chain and compliance solutions
The deal will see Vista sell off its entire investment from one fund and co-invest with TA Associates from a separate fund. There was no indication as to the value of the deal and it is expected to close in Q2 2019.
Vista has effectively released its investment and lowered the risk in the new one with the joint funding. There was also an indication of the benefits that TA Associates will bring and an idea of the future Aptean strategy. It stated that Aptean will: "leverage TA's global add-on acquisition origination and integration capabilities"
Focus on organic and inorganic growth
The inference is that Aptean will go forward with an international acquisition strategy. What will it look to acquire? Whether this is consulting service partners, other ERP products or add on applications to supplement its existing solutions is unclear. That it has a war chest now available is without a doubt though.
Hythem El-Nazer, a Managing Director at TA Associates. "… we believe Aptean is well positioned to take advantage of organic and inorganic strategic initiatives. Furthermore, we are confident that the combination of the breadth of value-add capabilities that TA and Vista bring will help enable further acceleration in growth. We are excited about the next chapter of Aptean and are committed to ensuring the business has the resources necessary to continue to innovate and bring new products and functionality to customers."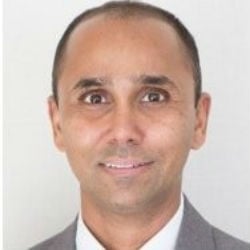 For Aptean the reasons for the sell off of its other assets is now clear. It was becoming too unwieldy with a lack of focus. TVN Reddy has now honed the company. It now has with a better focus on its chosen target markets and in a much stronger position to grow.
TVN Reddy, CEO of Aptean commented: "We are thrilled to partner with TA and Vista as we enter this next phase of growth. Over the past year, we streamlined and re-focused Aptean's product portfolio through the divestitures of Aptean's public sector, healthcare, and vertical business applications assets. We believe Vista's continued commitment and TA's new perspective will equip us with the external resources, capital, and expertise to further strengthen and advance Aptean as the market leader in manufacturing ERP, supply chain and vertically-focused compliance solutions globally."
Enterprise Times: What does this mean
Having sold off the public sector healthcare and CRM solutions, Aptean is poised to start acquiring again. It is no doubt already eyeing up several vendors across the globe. Some are likely to be out of reach. That will include Exact in Netherlands which was recently acquired by KKR. There are, however, a lot of potential targets out there. It will be interesting to see how its strategy unfolds. How will it will continue to make the whole organisation greater than the sum of its component parts?
That Vista Partners chose to not completely exit Aptean on this funding round might indicate one of two things. Either it realised that TVN Reddy had a strategy that the new organisation has a greater chance of success. Or, it was unable to find a single buyer for the company. The latter seems more likely. Especially as it has presumably already made it operationally efficient after seven years of ownership. This is something that the press release highlights as a Vista strength. The truth probably lies somewhere in between.
If TVN Reddy succeeds in growth total value, revenues and profitability in the next few years, then this latest two party investment will have worked. It may become a model for future investments.