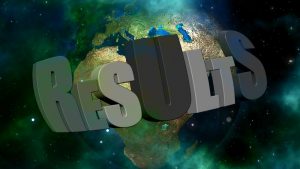 BlackLine has announced its fourth quarter 2018 results and full year results. The numbers look good. It had a non GAAP net income of $6.4 million, but a GAAP net loss of $27.8 million. BlackLine boosted revenue in the full year by 30% to $227.8 million.
The company also had operating cash flows of $16.1 million compared to $6.4 million in 2017.
Solid fourth quarter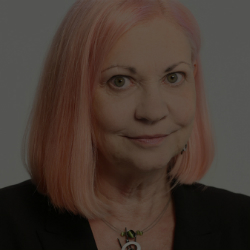 BlackLine added 137 new customers in the fourth quarter to reach 2,631 customers by the end of the year. Its dollar based net revenue retention rate was 108% at December 2018, with an underlying renewal rate of 98%. It didn't reveal why the 2% was lost. However, that could just have been through natural causes (such as M&A) rather than customer dissatisfaction.
In a separate blog it announced some of those customer wins. They were spread across all three regions that BlackLine operates in: North America, EMEA (Europe, Middle East and Africa) and the Asia-Pacific region (ASIAPAC).
In North America, new customers included Michigan State University, National Insurance and Avaya. In EMEA it won deals with Marquard & Bahls, Micro Focus and Nilfisk and in AsiaPAC, its customers now include Ausgrid, Fortescue Metals Group and South32 Group Operations.
Not just a SAP house
In November it announced that SAP would resell BlackLine, adding it to its price list. This is a significant addition for BlackLine. This is also already showing benefits. Therese Tucker, Founder and CEO commented: "By the end of the quarter, SAP has landed several new customers on multiple continents. These customers are new to BlackLine and as expected are large and strategic global opportunities." (Source Seekingalpha.com)
In fact SAP ERP accounted for 24% of the company's total revenue. While it sees its revenue from SAP increasing as a result of the deal, BlackLine does not see itself exclusively tied to SAP. It recently announced a connector for Oracle and Tucker added that others will soon follow. More than a third of its customers already use Oracle products and an additional percentage use Oracle NetSuite, though what wasn't revealed.
Tucker refused to be drawn on whether it was seeing more Microsoft or Workday customers. The latter is especially interesting as BlackLine has an integration with Workday. But is it working with the Workday Platform?
And the BlackLine prospects
Looking ahead, BlackLine expects its 2019 figures to be in the range of $275-$280 million. It also expects non GAAP net income to be between $8-$10 million. The shares have since climbed to $51.49 up from its close on Thursday 14th of $50.04.
Enterprise Times: What does this mean
That Tucker called out the Oracle percentage is important. The risk for BlackLine is that it is seen as too close to SAP. However that is a healthy relationship. At the moment, it doesn't look like SAP is looking to acquire the financial close software. SAP recently improved its own close management embedded with SAP S/4HANA in its latest release. If it was looking to acquire in the short term it might not have done so. Instead SAP seems to be concentrating on targeting the CRM space and Salesforce especially with its recent acquisition of Qualtrics.
For BlackLine, the SAP agreement will see it prove itself in even larger enterprises. If it increases efficiency for those finance teams, others will take notice. Enterprises using ERP solutions such as Infor and Oracle might see its agnostic approach as a benefit and consider using the software as well. This would be good for BlackLine.
At the enterprise level the company has few direct competitors. in the mid-market it is a different story. New, smaller competitors in the market, such as FloQast are starting to win business. This makes things more competitive in the mid-market. BlackLine will need to be aware that while it chases the large multi-nationals, it needs to continue to win in the mid-market. Especially alongside ERP solutions such Oracle NetSuite and Sage Intacct.