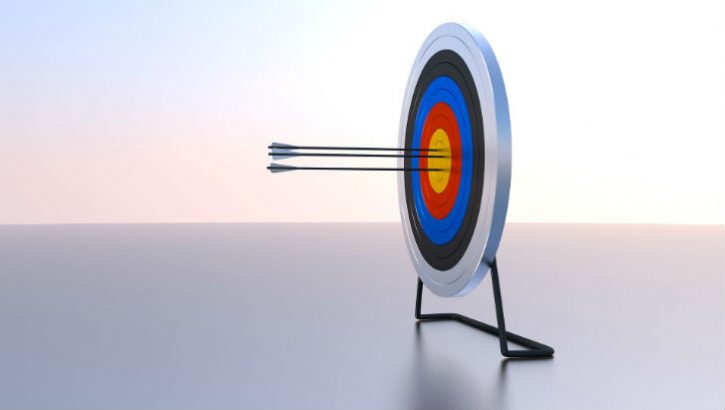 Zoho has announced the launch of its next generation business automation applications. The Zoho Office suite consists of four applications: Zoho Writer, Zoho Sheet, Zoho Show, and Zoho Notebook. The release of version 5 sees the applications integrated with Zia, the Zoho AI engine and introduces several innovative and useful features for document creators.
Other improvements include Apple TV and Android Integrations, Proprietary Data Cleansing, and Smart Note Card Functionality.
Zoho is continuing to introduce Zia across its different platforms. Zoho combined it with Zoho Analytics and Zoho CRM plus in November last year. The Zoho Office applications are integrated with each other as well as others in the Zoho portfolio. Zoho Office suite also has integrations with the communications portfolio including Zoho Mail and Cliq, its cross-platform messaging app. Within Writer it is possible to open up a chat instance and collaborate with other people on the document in real time. While each application is available individually they are also available as a complete bundled solution in Zoho One. There are some exceptions, Zoho CRM Plus available at an added cost, though Zoho CRM is included.
David Smith, Founder and Principal Analyst of Inflow Analysis commented: "The future of work will be characterized by secure, contextual, and intelligent digital workplace platforms that are fully integrated across collaboration, productivity, and business applications to support seamless workflows. The approach Zoho is taking shows deep understanding of this convergence and the critical need for a fully integrated platform that supports how people actually work. We believe this a challenge to major technology providers that need to address serious gaps in their portfolios and add adjacencies."
Better than Microsoft Word?
What Smith is alluding to, is that with the integration of Zia, Zoho Writer has some better functionality in place than the latest version of MS Word. Importantly, these additional features are probably more useful to the average writer unlike many of the other features included as standard in both Zoho Writer and MS Word. When combined this functionality is is different to and in many ways better than the Word grammar checker. However, it is a first generation and only supports English as part of the Zia functionality.
Spelling errors: While the standard spell checker supports multiple languages Zia currently only supports English as above.
Grammar suggestions: These vary in nature from incorrect noun and verb forms to miswritten words.
Ease of Reading: Zia uses the Flesch-Kincaid index to identify how easy to read a document is. It then makes suggestions for improvements. These include run on sentences and polysyllabic words (those with more than two syllables). Additionally, it gives the average length of sentences. It than highlights sentences that are longer than average and shows their length. The user is therefore prompted to edit those that may be excessive in length.
Writing Quality:Zia also delivers insights into the use of wordy phrases, re-phraseable sentences, passive voice, the use of adverbs and clichés. However it does not adapt to different writing styles. Possibly something for a future update?
Writer 5 also has several other enhancements. This includes integration with e-signature platforms including Zoho Sign, Adobe Sign, Docusign and SignEasy. The new automation also includes support for the merging of documents. Users are also now able to prepare them for use as forms that others can fill in.
Other new features include a focus mode that highlights the paragraph being edited. A night mode, that reverses the polarity of the screen. Zoho Writer also includes an offline mode for web, mobile or iPad users, this automatically syncs on re-connection. A useful feature when working during travel.
Sheet and Notebook enhanced too.
The Zia enhancements to Zoho Sheet, appear less impressive. While it now supports a natural language query this does not have the depth of intelligence of the new Tableau Ask Data platform. The Data Clean up tool, while useful in highlighting anomalies in larger areas of data, also has limitations. When tested, it failed to spot a text entry in a column of numbers, a common error in spreadsheets. The suggested graphs feature is useful for users wanting to carry out quick visual analysis of their data, without having to create a new graph each time.
Zoho has enabled the creation of custom functions using its scripting language, Deluge. A user can create scripts using a drag and drop interface that lets them generate code quickly. The example given in the press release is: "users can create a script or deploy a pre-built script to pull data across an accounting app to fill in a Zoho Sheet sales or expense report."
Zoho Notebook is the most recent addition to Zoho Office suite. The application allows the creation of six kinds of cards:
Text card
Checklist Card
Audio Card
Photo Card
Sketch Card
File card
Zia will now allow users to create a customer recipe "smart" card. These have the ability to capture images, instructions and lists using a voice command. On writing this, the access to Zia did not appear in the application to test out however.
Is it worth it?
The price point for Zoho applications is typically quite low. Zoho Office Suite is available to:
single users for free
$3 (or £2.32) per user per month for SMEs
and $6 (or £4.65) per user per month for enterprises.
Raju Vegesna, Zoho's Chief Evangelist commented: "We built Zoho Office Suite to be the most integrated suite of productivity tools of its kind. For decades, Zoho has provided tools for users to share and work on documents quickly and efficiently. Now, with this new version of Zoho Office Suite—empowered by Zia—Zoho's integrations are tighter than ever before, providing seamless collaboration across departments and teams.
"We've added features and tools that can't be found anywhere else, such as Notebook's smart cards, Sheet's data-cleansing tool, and Show's integration with Apple TV. Just like the line between productivity and collaboration applications is fading, we see the line between business, collaboration, productivity, and communication apps fading. It is the combination of these apps, contextually integrated, that makes the modern worker exponentially more productive!"
Enterprise Times: What does this mean
At first glance the Zoho applications now boast features that deliver usability a step beyond that of more expensive rivals. The Zoho strategy of bundling solutions is also enticing for many. Enterprises are now starting to use different Zoho applications. It is also aiming to increase its presence in different markets with larger sales and support teams. If it does this successfully and has a few more case studies for its applications, it may just accelerate its growth even faster.
As Smith highlights, larger rivals Google and Microsoft will need to consider whether they introduce similar functionality. Currently, Zoho provides a differentiation that small businesses, especially, will find attractive.