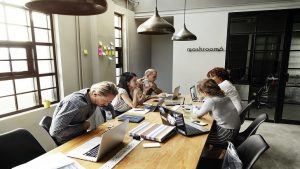 A number of tech companies in the eCommerce space are gearing up for a strong 2019 by improving their platform and offering custom solutions.
In 2017, industry analysts estimated that retail e-commerce sales worldwide amounted to 2.3 trillion US dollars.  E-retail revenues are projected to grow to 4.88 trillion US dollars in 2021. Consumers have thousands of services and products to choose from and that pool has only grown larger as the global economy expands.
In today's competitive world, the companies that deliver fast, personalised and consistent digital experiences, from web to mobile, have a distinct advantage over their competition. One of the first companies out of the block is DDI Systems.
Buyers are now in control
DDI System announced the release of Inform eCommerce Pro, a flexible eCommerce platform for both B2B and B2C retail shoppers. Inform eCommerce Pro is designed for deployment, supported by Inform ERP's embedded product information management.
DDI's new Inform eCommerce Pro gives distributors full control over the look, content, and functionality of their website. Direct connectivity with Inform ERP provides real-time, customer-specific pricing and branch-level inventory. Live order, invoice, and sales history inquiries provide a reliable self-service experience on any device.
Inform eCommerce Pro includes the Inform ERP Product Information Manager (PIM). The PIM serves content to the eCommerce platform, and Inform ERP screens, printed price quotes, reports, and Inform mobile apps. Inform ERP integrates content from partners including Trade Service, Summit, Lights America, XO Lights, Unilog, Computer Pundits, Essendant and more. In addition, the new product will give users advanced features including abandoned cart notifications, site visitor analysis and more.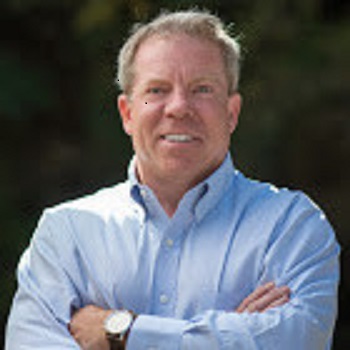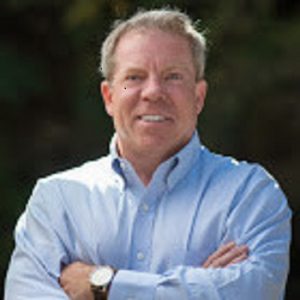 According to Adam Waller, DDI System CEO and founder, "No technology is having a greater impact on wholesale distribution than eCommerce. Buyers are now online, driven by the wealth of information, effective search, and mobile devices. Evolving distributor strategies must accommodate this online shift, supporting web-savvy customers with the option to research, compare, and purchase with a click, as well as via in-store visits."
Re shaping the supply chain
From a supply chain perspective, Ryder System, a supplier in commercial fleet management and supply chain solutions, has announced a new e-commerce fulfilment solution. The company says the platform is set to transform the way manufacturers do business online. The solution offers an alternative to third-party marketplaces by fulfilling orders of manufacturer products direct to consumers. With Ryder's new solution, manufacturers of small to large parcel goods across all industries gain control over product selection, inventory management, pricing strategy, and customer service, all while maintaining critical speed to market.
Ryder's new e-commerce fulfilment solution includes the opening of two purpose-built, multi-client facilities located in Perris, Calif. and Fort Worth, Texas. The company has also expanded its existing Ryder-managed warehouse in Douglassville, Penn. The three facilities are slated to be fully operational by May.
Additionally, contrary to industry standards, Ryder will remain carrier agnostic. The decision to foster relationships with many qualified carriers ensures Ryder customers maintain speed to market, as well as cost and service targets, even when capacity is tight.
With the additional e-commerce fulfilment facilities strategically located, Ryder can deliver small to large parcel goods to 95% of the U.S. in two days or less.
A new deal in finance
In the finance sector, Own Group and Hamersley Partners have announce a strategic partnership to create a platform for digital assets.  The deal will see Hamersley Digital Markets (HDM) combine their network of institutional investors with Own's full stack tokenisation technology. The combined strategic partnership will launch a new platform for the complete end-to-end lifecycle management of digital securities. HDM will be able to introduce their institutional investors to a whole new way of exposure to asset classes. Clients will be able to manage primary issuance offerings, support liquid secondary trading on new digital asset exchanges. They can also offer issuer services such as corporate actions.
Hamersley Partners is an SEC registered broker dealer founded in 2004 in Boston, Massachusetts. The mission of HDM is to capitalise on what they see as the enormous growth potential coming from digital asset adoption.
Own Group is a technology provider, based in Europe, specialising in tokenisation solutions for companies across industries including financial services. Own works with established issuer clients to offer innovative digital assets while improving efficiencies in complex and illiquid financial markets.
Sascha Ragtschaa, CEO of Own, welcomes the partnership, "We are excited to sign this deal with Hamersley. We will work together on providing a seamless asset tokenisation process for forward-thinking clients in North America and the rest of the world. "
Enterprise Times: What this means for business?
Ecommerce continues to disrupt every marketplace and sector as digital channels continue to be popular across the globe. Irrespective, if the business is based nationally or internationally, organisations have to review reach, test new markets or generate revenues.
Consequently, it is not surprising that technology suppliers are developing new solutions to meet the changing consumer requirements. The problem, however, is that it can be difficult to identify which ones are a good fit for your business. Identifying partners who really understand the business requirements, your target audiences and have a pulse on the marketplace is key. As opposed to companies and consultancies with glossy pamphlets and smiling salespeople who can make slick presentations.
Needless to say, there will be more new service offerings, innovations and enhancements in the digital space throughout 2019. The challenge for businesses will be identifying the partners, platforms and solutions who can add value to the business.