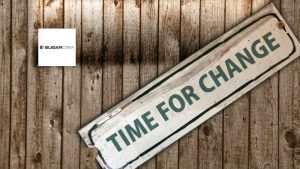 SugarCRM Inc has announced the appointment of Craig Charlton as CEO, effective immediately. He succeeds Larry Augustin who becomes chairman of the board of directors. Augustin has led SugarCRM since May 2009. Initially, as interim CEO before his appointment was made permanent in November 2009. During his tenure the company has grown its revenue tenfold. It moved away from delivering purely open source software and now offers commercially licensed software. Today, more than 2 million people use SugarCRM, across 120 countries in 26 languages. He will continue to advise on long term strategy and customer evangelism.
The new CEO
Charlton joins the organization having spent the last two years as a strategic advisor to Accel-KRR who invested in SugarCRM in August last year. He spent the last two years as President and CEO of Oildex, another Accel-KKR investment that was sold to DrillingInfo in September 2018. Prior to that he gained experience in the CRM market as CEO of Abila (another Accel KKR investment). Abila delivers software for use in the non-profit sector, including fundraising and CRM software. Accel-KKR clearly believe that he is the man for the job at SugarCRM to help grow their investment to the next level.
Augustin commented: "His experience in accelerating growth organically and through acquisitions, his passion for acquiring and servicing customers at global scale and his expertise in building, selling, implementing and supporting Customer Relationship Management (CRM) systems make him an extraordinary fit for SugarCRM. He is the right person to lead SugarCRM to the next stage of growth."
In response, Charlton commented: "We're starting a new phase of growth for SugarCRM. I'm grateful to Larry for building a company that has such a strong foundation and bright future ahead. The employees at SugarCRM are world class and the value that we are providing to companies worldwide has and will only continue to grow."
Enterprise Times: What does this mean
A change of CEO is always potentially disruptive in any organisation. Augustin has led the company for nearly a decade and he will have helped to form a culture that now permeates through the organization. Charlton will need to first understand where the business is now before making any decisions around how he will initiate new or continue existing growth opportunities.
However, the new CEO will have solid backing from Accel-KKR and the company may look to invest further in the product, channel and sales and marketing. Whether that will include any acquisitions it is too early to say, but it is likely that the question will be asked several times in the next few days. While he has delivered success twice before the hard work starts again now.