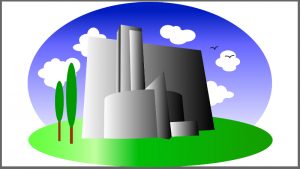 Plex has announced its latest product update for its manufacturing ERP suite, Winter 19. The focus is around manufacturing operations, supply chain management, analytics and industrial IoT. More than 2,000 plants in 22 countries now run operations using the Plex Manufacturing Cloud. It also recently released an update to Plex Mobile app, though this does not appear to be available in all regions.
Improvements to Manufacturing
As one would expect, the bulk of the updates impact the manufacturing functionality in the product. Key improvements include:
Supply chain integration: If bills of materials are changed those changes are able to flow through to the purchase order lines to ensure that there are no shortages of components during the manufacturing process. It is unclear whether this is automated or requires a manual verification. Its aim is to improve materials resource planning.
Traceability: Traceability of components and source materials is becoming increasingly important for compliance and marketing purposes. Plex has included traceability of components for piece serialization. This means that for every product manufacturer with a unique serial number on its components, they can be tracked back to source. It does not identify whether the serial numbers for those components are traceable and how many levels it can drill back.
Quality Assurance. Plex has improved the functionality for certificates of Analysis. It now allows users to build flexible, custom presentations of lot attribute data that is relevant to the specific requirements for the industry, business or even end customer.
Lot Attribute Checksheet Integration: Users are able to map Part Lot Attributes to Part Specifications. They can also automatically aggregate and push checksheet measurements to Lot Attribute Values.
Integration improvements: Plex has added two additional API's, one for sales orders and one for shipping. This enables manufacturers to integrate Plex with other applications including third party ERP solutions when Plex is working in a two tier ERP solution.
IoT support: Plex utilises the Kepware IoT platform, enabling Manufacturers to access both shop floor and distributed products through its platform. This allows organisations to see the status of assets both within the organisation and to help deliver proactive maintenance at customers.
Improving usability in Winter 19
Plex has also improved the usability of the solution through several important updates. It has improved its mobile interactive with Plex Mobile Voice Integration. This enables users to control inventory movement through hands free voice command. In its most recent update to its mobile app Plex Mobile it also added a split container function in the inventory.
That usability includes additional security with improved Identity Access Management. Plex now create an authentication log and an access control log for account activity.
It has also improved its analytics engine Intelliplex. It has added ROI Heat maps. Users can now add these as widgets to a personalised dashboards. The heat maps provide a quick view so that manufacturers can identify issues and make proactive decisions on.
Enterprise Times: What does this mean
Plex, Infor and SAP have all released updates for their manufacturing ERP solutions in the last few days. While Plex is the smallest of these companies, it is making valuable improvements to its ERP suite. There are no similar updates to its Business Management suite though unlike the other two.
With the new version available to customers it will be interesting what the early feedback is on the new features and which use case issues they solve. Customers are able to sandbox the new update in preview before committing to using the new features. Plex, under its new CEO Bill Berutti will now look to leverage the new functionality it offers. It is a company that has had sometimes struggled over the last few months. It will be interesting to see how it moves forward under the new leadership.