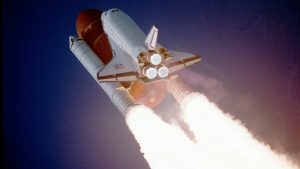 IFS has announced its latest figures and has seen Cloud and SaaS revenue increase by 300%. It is now 11% of Net revenue. This is a significant increase and one that other "legacy" vendors will be jealous of. What is, perhaps, even more impressive is that its license revenue has also increased by 22%. The inference from this is that not only is IFS able to convert its existing customers to the cloud, it is also increasing business from its legacy on-premise customers. Total revenue is up overall to US $606 million an overall increase of 23%.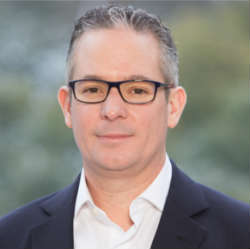 IFS CEO Darren Roos commented: "We are outpacing large and medium-sized competitors in the ERP space and our robust 2018 financial results reflect that. Our major engines of growth for the year ahead include IFS Aerospace & Defense, IFS Field Service Management and IFS Applications. Alongside these innovations will be a firm commitment to continue challenging the status quo while providing world-class customer service. Building on the momentum created in 2018, we enter 2019 with a renewed sense of purpose and a future guided by our customers."
FSM leading the charge
One of the changes that Roos and his leadership has recently made is a firmer commitment to cloud. This was evidenced by the delay in the release of the latest version of Field Service Management (v6.0). IFS delayed the launch in order to deliver the version as a multi-tenant and evergreen solution. It effectively means that cloud customers will always be on the latest release and will not have to go through upgrades. It is the first IFS product to be evergreen and will not be the last.
IFS has also invested in its other key products. It released IFS applications 10 and rolled out the first of several Cloud applications for it's A&D portfolio. It also released a new version of IFS Maintenix.
Roos was appointed in March and has continued to make changes to the leadership and organisational structure at IFS. Broadly speaking, he has accelerated the work that Alastair Sorbie started after the acquisition by EQT in 2016. He created a field service business unit to create a focus on that strategic pillar in the organisation and appointed Marne Martin to head it up.
As Roos pointed out in his message accompanying the release this is the fastest that the Swedish company has ever grown. That growth was also not at the expense of profitability with EBITDA increasing by 27%. IFS profitability now stands at 21%.
And what of 2019? Roos stated: "As we move into 2019, we are continuing to invest in making our software easier to use, quicker to deploy, and with an overall TCO lower than our competitors. An ever-present commitment of ours will be to provide sensible software solutions for our valued customers."
What does this mean
There is little doubt that IFS are on a charge. It has a high potential for further growth. IFS is one of the few ERP vendors that actually has a presence across many countries. It is already internationalised and is now poised to take advantage of that. Larger than many may think, it has a global workforce of 3,500 operating in more than fifty countries.
One key rival, and putting these numbers in context, in all this is SAP. The market leader in ERP and present in the same (and more) countries. SAP also issued its latest results. It had revenues of €25.708 billion (IFRS), a rise of 5%. Its Cloud subscription and support revenues grew by 32% to €4.993 billion, IFS has a long way to go to challenge the ERP giant.
2019 will also see the return of the IFS World conference. Held every 18 months, it will be held in Boston this year. It is likely to be the largest yet and will no doubt have a another set of new and updated products announced. The difficulty for IFS will be to meet the workload, with more organisations looking for cloud ERP solutions it needs to have the sales teams and/or partners in place to complete bids in the first place. It may be the companies biggest challenge in 2019.