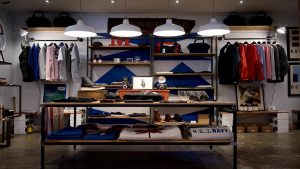 UK retailers are wasting almost two million hours every working week due to ineffective competitor price-checking processes, according to a research report. The findings were published in a white paper by pricing and automation specialist, Omnia Retail.
Omnia Retail questioned 150 UK retail businesses on the scope and efficacy of their pricing strategies. The survey indicates companies spend an average of 10 hours per week on manually checking and benchmarking competitor's prices. This amounts to almost 1.97 million hours or 246,000 lost working days across the sector.
From the 150 UK retailers surveyed, 34% said they operate solely online. Forty-three percent describe themselves as omnichannel and 23% remain purely bricks and mortar. The report highlights the diversity of business models currently operating in the market.
More than half (55%) of retailers said they dedicate at least 1-10 hours per week to monitoring market pricing. In addition, 24% of retailers say they commit 11-25 hours to the practice on a weekly basis. One in 10 brands surveyed said that they spend around 26-50 hours per working week on the practice, the equivalent of one full-time salary. Additionally, 1% said they spend more than 50 hours price checking. Despite this, 13% of retailers say they don't spend enough time price-checking competitors.
Competitor price-checking
Despite 57% of retailers saying they complete competitor price checks on a weekly basis, only 17% felt that the practice has helped them achieve their goals. This may be due to the fact that they are using the data ineffectively. This is a notion supported by the fact that only 48% of retailers use competitor price research as a reason to increase or cut their prices.
Another reason to alter pricing is the season. 41% said they did this – for example, when festive stock is heavily discounted immediately after the Christmas period.
UK retailers still struggling
The results were interesting. The data suggest UK retailers struggle to keep up with the rapid pace of e-commerce. Furthermore, many retailers fight the tide without the proper technological tools. This reflects recent findings from Microsoft that UK retailers fall behind in integrating AI and automation into business.
Notably, the research found:
96% of the top UK retailers have a pricing strategy, but almost half base that strategy on their competition's prices.
88% of those surveyed carry out price checking, but less than 50% react when their competitor changes the price of a product.
34% of retailers feel pressure to change their prices regularly, but only 15% make those changes frequently.
Almost half (48%) of businesses said they base their pricing on that of their competitors.
The UK has become one of the most competitive global marketplaces. UK online retail now constitute almost a fifth of all transactions. This is higher than any other country in the world.
Sander Roose, CEO of Omnia Retail said, "The growth of e-retail has been a game-changer for retailer's pricing strategies. Consumers can check how much their competitors are charging for the same products with a few clicks. As a result, real-time benchmarking is key, if brands are to keep pace with other industry players."
Roose adds, "Intelligent software can combat this, automating the price-checking process and requiring almost no time or resource to manage. It also frees up time for teams to focus on creativity and improve their business in other ways. Something that will be of increasing importance in the fight to maintain margins and deliver excellent customer experiences."
For UK retailers, pricing is more important than ever before. Consumers can now research and compare products easily so, when picking which retailer to shop with, they will often look at price ahead of place, people and even product.
Enterprise Times: What this means for retailers?
The media is currently overwhelmed with stories about the death of the high street. In the fight to stay alive on the high street, and the growing influence of online, some brands have tried to stand out by simply offering the lowest price.
This was thrown into particularly sharp focus by John Lewis's announcement of a 99% profit slump, which the brand largely blamed on its ambitious "never knowingly undersold" pledge.
The research shows that companies are spending time on competitor price checking, an average of 10 hours per week. But there appears to be little strategy or direction. Just half of retailers said they use competitor benchmarking information to change their prices. Furthermore, 83% don't believe that the practice has been beneficial to the business.
Clearly companies need to think how to price more intelligently, rather just taking part in price wars. This may require taking other factors into consideration such as ongoing commercial strategy, inventory levels and stock purchase prices. As the report suggest, it's high time retailers paid more attention to the cost of unintelligent pricing.