SYSPRO has announced the appointment of Rob Stummer as Chief Executive Officer of SYSPRO Australasia from 21 January 2019. He joins after a short stint with Pagero where he helped to open up its first office in the region as Managing Director. Stummer was used to working in a larger organisation and clearly was attracted by the opportunity that SYSPRO offered.
Prior to joining SYSPRO, Stummer spent ten years as Managing Director of IFS in Australia and New Zealand. Phil Duff, CEO, SYSPRO commented: "Rob has a proven track record of growing and improving performance in complex commercial environments so we are delighted to have someone of his caliber leading this important region."
Enterprise Times: What does this mean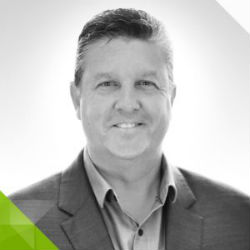 This is the second appointment in under a year to the post by SYSPRO. Joe Wrightman was promoted to CEO in June 2018. It is unclear where Wrightman has gone, his LinkedIn and Twitter profile have not been updated.
SYSPRO will hope that Stummers arrival will bring a period of stability to the company in the region. His experience of working in the ERP market and his relationships formed while at IFS should help as he looks to grow the SYSPRO presence in Australasia.