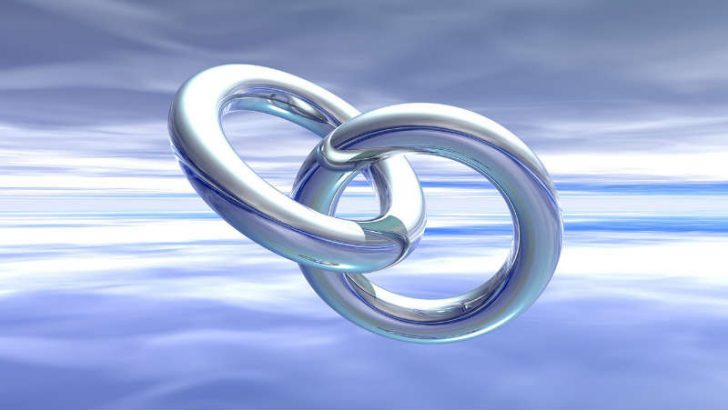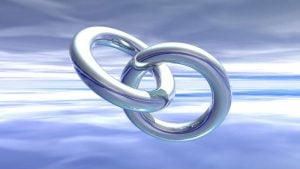 Mavenlink has announced the general availability of two new integrations to Microsoft Dynamics. One for Dynamics for Sales and Finance and the second for Dynamics Operations. This adds yet another ERP platform into the Mavenlink target market. It already has close integrations with NetSuite and Salesforce.  It also has integrations to Intuit QuickBooks, Xero and Sage Intacct.
Why Microsoft – why now?
Enterprise Times caught up with John Reese, SVP of Marketing at Mavenlink to ask a few questions around this new launch. Enterprise Times asked him why these integrations were created?
He answered: "At Mavenlink, we listen very closely to the needs of our customers, including new buyers that are evaluating our solution. We've seen repeated interest in these integrations from Microsoft customers, and given we already offer proven integrations with other top ERPs and CRMs on the market, Microsoft Dynamics 365 was a logical choice for our next set of pre-built integrations. We're looking forward to the additional opportunities these offerings and the greater relationship will yield."   
Is this just a new integration or is there a wider relationship between the two companies? Microsoft has its own Dynamics PSA solution and there are other PSA solutions built on the platform. These include the Unit4 PSA solutions and Progressus. Mavenlink has a different strategy from this. It has built a PSA solution that is project centric rather than finance or customer centric. ET asked Reese whether there would be any deeper relationship.
"We are working closely with one another in a number of areas. So far, the joint plan has focused mainly on launching the relationship and these two integrations. We hope to continue to build on early momentum, extending to future promotional efforts. You can now find the Mavenlink integration within the Microsoft AppSource and Azure marketplaces."
As with other relationships, if Mavenlink helps bring in more Dynamics customers to Microsoft, it will act as any channel partner. The question is whether it does this at the expense of NetSuite, Salesforce or something else. This is a tricky balancing act for Mavenlink, it will be intriguing to watch how it achieves it.
What is in the integration
Core to this integration is M-Bridge the Mavenlink services centric integration and extensibiity platform. The integration enables the connection between the Azure hosted Dynamics 365 and the Mavenlink system. The API's allow Mavenlink and Dynamics 365 to exchange data in a bi-directional way.
Reese explained how the integration worked saying: "The solution can be configured in a number of ways, to meet business needs. From Microsoft Dynamics 365, both estimates and projects can be generated in Mavenlink, triggered by selected stage/status changes in Dynamics 365 Opportunity record. Information generated in Mavenlink, regarding the project estimate, status, and a host of other key data points, sync back to the Opportunity record in Dynamics giving sales team account owners visibility into project estimates, costs, status, budget burn, time schedule, and more. Mavenlink serves as the system of record for project data and is able to sync more than 30 fields of project data with Dynamics 365, tailored to customer preferences."
What this delivers for Professional Services Organisations is a formidable project centric solution that enables organisations to continue using the Dynamics CRM for front end sales. As well as their Dynamics Finance and Operations for back office work it now has Mavenlink for operational delivery. Out the box, the system has several configuration options already built in. These include:
Map Mavenlink users to Microsoft Dynamics 365 users
Map Mavenlink project statuses to Microsoft Dynamics 365 statuses
Custom field in Mavenlink maps to store Subsidiary
Select the frequency and schedule of the integration sync
Select which status a project/job must have in order to be included in the integration
Schedule data sync between Mavenlink and Microsoft Dynamics 365
Are there customers yet?
Once deployed it means that Sales and finance teams will have visibility into project delivery. ET asked Reese whether there were any launch customers. He answered: "There are, and we're in the process of rolling them out. We'll be able to provide the voice of the customer, in terms of their experience with these integrations, down the road. Based on the business processes being automated, we expect they'll see immediate value in time savings, process consistency, improved cross-functional communication, and data quality."
This is probably why there are currently no reviews on the Microsoft AppSource site. Hopefully, Mavenlink will persuade some of these early adopters to add one quickly. The important question is how much will this cost. Reese responded: "To take advantage of the integrations, customers must have Mavenlink and Microsoft Dynamics 365. Pricing for each integration, based on size of organization, starts at $3,000 annually."
The process for actually setting the integration up is straightforward. Once a solutions engineer has activated the integration, an administrator can complete the configuration.
ET also asked Reese what customers can expect next? Reese answered: "The next set of features will be customer-driven. We plan to improve and update the integration according to feedback we gain from our clients."
This indicates that Mavenlink has completed its basic functionality. After all, it has several integration experiences to fall back on. Future changes and enhancement will depend on the specific requirements that Dynamics users have. There are several possibilities, including the transfer of forecasting information or HCM skills data.
Enterprise Times: What does this mean
If one is going to integrate to the leading mid market platforms, then Microsoft Dynamics is certainly one of them. The addition of this integration will see Mavenlink start to compete in a completely new target market with a product that is mature and feature rich. What it also delivers for its own customers is an ability for them to choose between the different vendors, if they wish to move to a modern ERP solution.
For Mavenlink, the challenge is now getting itself noticed on an app store that already has too many entries under Professional Services for it to be noticed easily. It is not yet one of the features apps and that is something it might need to do to become noticed if it wants leads from AppSource.
For Microsoft it welcomes another solution to its platform that validates the importance in the market for Dynamics 365. Muhammad Alam, General Manager of Microsoft Dynamics 365 commented: "We're pleased to extend our AppSource product offering with Mavenlink. This integration will enable professional and marketing services organizations to reap the combined benefits of Mavenlink and Dynamics 365 for Sales and Finance and Operations."
The news comes the day after Microsoft released details of the Dynamics 365 updates for April 19 and September. Strangely however, it has omitted the details of its Project Service Automation functionality until a later date.
For its competitors already on or integrated to Dynamics 365 this means that 2019 has just become that bit tougher.