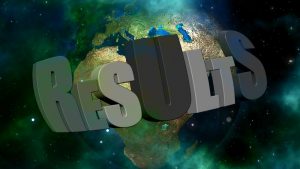 Sage has issued a strong performance in its Q1 results this week and saw its share price jump more than 30 points from 593.6, it settled down a little to close on Thursday at 623.40. Organic revenues increased by 10.5% with a software subscription growth at 27%.
This was boosted by strong growth in the US, led by Sage Intacct. Jonathan Howell, CFO Sage called this out saying: "North America has continued to perform strongly, delivering growth of 10.4%, with double-digit recurring revenue growth due to continuing success in driving growth through cloud connected solutions in both the U.S. and Canada and importantly through Sage Intacct. " Source: SeekingAlpha.com
The figures from elsewhere also make good reading. Both UKI (United Kingdom & Ireland) (£96 million, 5.9% growth) and France (£69 million at 5.8% growth) returning strong figures. The UK numbers were boosted by the transition of clients to Sage 50C.
Will Sage become even more focussed
Sage recently announced the sale of its US Payroll business to iSolved for £78 million. When asked whether Sage is likely to sell any more business units Howell answered: "I'm not going to give any predictions because it depends on what we do, but it's obviously possible because we might decide to sell something. But I'm not going to give any indication at this time."– Source: SeekingAlpha.com
To date, there has been no announcement about selling any other parts of the company. However, Sage has several legacy solutions. Having sold off payroll in the US, one questions if it will keep the UK payroll solution in the long term.
Howell later expanded on his statement. Referring to the legacy solutions he added: "some of those businesses that we will want to run for value and will be useful contributors to the organisation in terms of cash. And some of those, we may, over time, choose that we wish to sell. Some of those will be businesses that are of very significant value to potential buyers because of their business model or synergies or their strategy. Some of them, by definition, may not be so attractive to buyers." Source: SeekingAlpha.com
The inference is that they still need to make up their mind about the best time to sell. Rather like a football team that has a high quality but aging player, at what point to realise the benefits of his remaining contract and sell them off.
Sage Intacct to launch in Australia first
Steve Hare, CEO also clarified the release cadence of Sage Intacct. He revealed that it would roll out to Australia in around August/September. This would be followed shortly after by the launch in the UK, "certainly before the end of the calendar year." – Source: SeekingAlpha.com
Enterprise Times: What does this mean
There seems to be a renewed focus on the numbers at Sage. While revenue looks strong, they do not break out the individual product streams. The connected cloud strategy appears to be paying off though. Growth in Sage50C will help increase retention. Also, it ensures that they can deliver some of the benefits of cloud solutions to customers. Especially those who are not yet ready for a full cloud offering. Besides Sage Intacct though, there was little mention of how some of its other cloud solutions are performing. Those include Sage People and Sage Financials (Sage Live). In the US, Sage is bullish about the success of Sage People, so its seems an omission by Hare that it wasn't mentioned.
Q1 updates are always devoid of detailed information and more is promised at the half year. Sage also normally hosts an analyst day around that time. It will be interesting to see whether Hare continues that tradition.