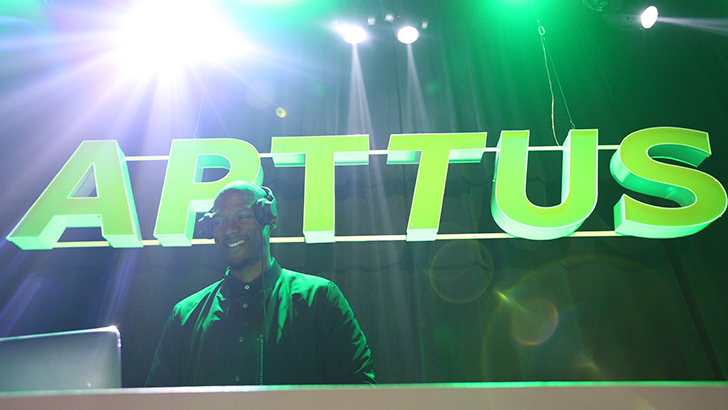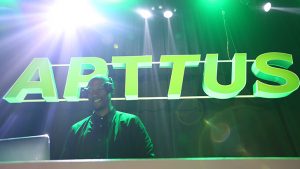 Enterprise Times spoke to David Murphy Executive Chairman of Apttus shortly before Christmas about his first 100 days in office. He was in the midst of a hunt for a new CEO at the time. He now has appointed one, Frank Holland, who assumed the role of CEO at the start of the year.
The conversation with Murphy covered several areas and included his view on the strategic direction that Apttus needs to take in the future. While Holland will no doubt nuance that strategy, Murphy is still very much involved. Holland will need to heed his experience especially as he is also an operating partner at Thoma Bravo who acquired the company last year
What have you achieved in first the 100 days?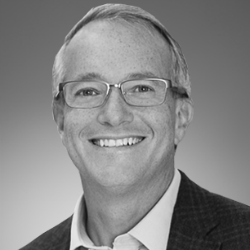 "We have very importantly put an operating model in place in two respects. We have a (new) CFO, a controller, VP of Finance, Chief People Officer and a Chief Legal officer. The financial and operational backbone. We have also implemented a monthly reporting cadence instrumented in every function. Its a standard part of the operating model that we have. We have now done two rounds of board meetings. We have exercised that reporting and started to use it to shape Q4. We are also focused on our fiscal 2020 which starts in February (2019).
"The second thing is I spend a lot of time communicating the going forward key set of both topics and agenda. Not trying to be prescriptive but trying to foreshadow. Going forward, the company operationally will be a lot more disciplined in running a focused set of plays in the marketplace with demand generation so we create the outcomes of our choosing in a more directed business model. We will continue to do some amount of opportunistic responding, but I am trying to get the organisation so that it can scale out more systematically.
"In conjunction with that is a lot of effort on the customer success side and service delivery, with all customers. To do the finishing work where necessary. It allows us to really get the value that the customers want out of our middle office solution that we have deployed. It helps us get to a place where the reliability of retention, this ought to be a company that has near perfect retention rates, can be achieved. 
"Third thing is that I have travelled around the world. I have spent a lot of time with customers and with our key partnerships, just onboarding that dialogue so they get to know me and ask questions that they have."
Murphy is being careful not to disrupt the existing sales cycles and has put more focus on evolving those in the future. It is sensible approach but one that will probably not bear fruit until 2019 when the current sales cycles complete.
A more independent Apttus?
The technology architecture is also a focus for Murphy as he looks to bring changes across the whole organisation. How is the approach to cloud evolving?
"This is a Cloud business in sense of the delivery model. The part that I have been focused on is the application set, being able to do what I think of as multi-cloud. Not being so platform dependent and instead, taking microservices as an architectural design point, on key things that we might be able to do more effectively in certain compute environments.
"This is work that was started back in June when we started talking to the organisation about the architecture going forward. That's where the biggest upside is going to be. It will create less dependency on one or two underlying service infrastructures. Given some of the limitations in the past it seemed a really important priority because it was the only way to scale and to get to some of the response times for some applications that we need in some complex or quoting order environments."
Enterprise Times speculated that once of those alliances should be SAP. While Murphy would not be drawn on naming specific companies he indicated that he had just travelled to Munich. However, SAP would not be the only new alliance as Murphy explained further:
"There are other key players that customers are utilising in a mission critical way that are not going to be replaced. My ability to be able to interoperate in their environments is going to be important. It doesn't mean that it is going to be there today but it strikes me as being important that we are capable of operating in the environments that our customers want. If we want to maintain market leadership we have to.
"Apttus has taken on too much on its own and to some aspects almost ignored some other major players in the market. There are three to four major players that we need to have relationships with."
He summarised the approach as: "Apttus leading the Middle Office category but thinking about the ecosystem as opposed to itself."
Strategy for change
Apttus has been through a tumultuous year with co-founder and former CEO Kirk Krappe leaving the organisation and the sale to Thoma Bravo. In the UK, especially, Glassdoor feedback was often negative. Analysts also felt that there was something not quite right with the company. These are things that will need addressing by Murphy. Enterprise Times first asked him about the strategic direction the company was taking now.
Murphy answered: "The tactical answer is that we execute the next four quarters then we run sales kick off the first half of February and I want to do sales training and enablement around 4 or 5 very well groomed plays.
"As an example, we can run CPQ on Force very effectively, there is a marketplace for that. I can generate demand for that. I can have a healthy relationship with Salesforce in that arena and we can retire over the course of next year a significant percentage of new business that needs to get done. Similarly, our Contract Lifecycle Management set is also mature. There is an opportunity there, it plays on Force as well as Azure, and the IBM cloud environment can be conducive for it.
"There is a core focus in my mind. Setting the sales and delivery business up, which is highly repeatable. It gives me the time to build more operational execution excellence into getting projects done, getting customer success and high retention. That is the tactical focus for next year."
Murphy also talked about potentially adding one or two additional plays once they are proven in the marketplace. These might include revenue management in Healthcare and extending CPQ with self service.
Will global expansion continue?
Geographically he is trying to constrain the desire to go to more countries for the moment. Not because he doesn't feel that they should, but more because he wants the selling efforts focused where there is a track record. Expanding to additional regions will happen once the localisation is complete.
On geographic expansion plans Murphy commented: "Next year is not that exciting in terms of geographical expansion. The second half of next year and the following year is. We do a lot of good work in manufacturing. Discrete manufacturing in the German DACH markets should be a prolific opportunity for us. But we need to be completely localised if we want to go below the multinationals because German language, documentation, tooling needs to be done in a native way. I can only skim a market like that for a little while before I need to decide whether I am really in or not."
…and those Glassdoor figures?
Murphy now has a better appreciation of the wider company. He has travelled to most of its offices both in the US and abroad. He continued:
"The company has had a history of being sales led. The London location is more than a sales office but it isn't the headquarters of a business operation where you would find all the other supporting functionality capabilities; Legal, HR, Finance, Sales ops, back office, partnering – it is incomplete. I leave here with the feeling, not unlike in India, that it is right now a US centric operation that has set up operations in a different geography. Too much needs to go back to San Mateo to get decided and there is not then the capability for local empowerment and local accountability.
"Some of what you see on Glassdoor is that we have some talent here who are in a position where they cannot make decisions and get on with work. As a result, there is a 24 hour cycle to get a result from San Mateo. If it needs to go to engineering in India then it cycles through San Mateo, to Bangalore back to San Mateo to London. I am breaking all that down from a San Mateo based headquarters that does not scale. That's more than putting a GM in place."
As result Murphy reorganised the office of the CEO to improve how the senior leadership teams functions. He seems to have pinpointed one of the main causes of the negative feedback in a short time. In time Murphy intends to fill out the local office with all the functions. Considering the work that Murphy has already done one suspects it will be more a case of finding the right people to fill the positions, rather than making the decision.
Enterprise Times: What does this mean
Holland has just entered the company as CEO. Much of his initial groundwork seems to have been completed by Murphy. The Chairman and Interim CEO has identified several key issues that need fixing. They may not be the only ones but that will now be up to Holland to continue with the resolutions and work with Murphy to turn the business from a good to a great business. There is still much work to be done.
In a recent interview with Diginomica Holland laid out his priorities as operational excellence, customer focus, and creating a strong culture. These are in line with the conversation above that we had with Murphy. However, he fell short of some of the statements that Murphy made. This is possibly because he had only just assumed the role. It will be interesting to see how the company develops in the next year.
Thoma Bravo has made, through Murphy, some substantive hires in the last few months. It will now be the job of that heavy hitting team to execute.