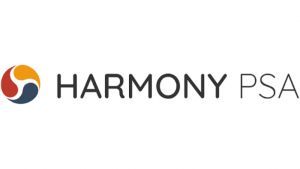 I had the opportunity to catch up with Steve Duckworth, CEO of Harmony PSA. We talked about how the company is progressing and the plans for 2019. Harmony is a small company with around 24 employees.
Harmony Business solutions was founded in 2012. It was born from Datalogic Solutions Limited and co-Founded by Duckworth and Steve Powell, CTO. The company has taken a unique approach to growth, focusing on customer advocacy and inbound marketing. It has grown steadily and seems to be at a point where it could have a pivotal year.
Is Harmony making progress?
Enterprise Times (ET) asked Duckworth what he felt Harmony had achieved over the last year. He replied: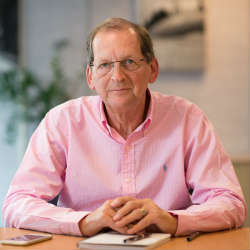 "On the marketing side, significant growth in our footprint. Our incoming lead volumes are climbing steadily, quite dramatically actually. Each quarter we have grown 25% in lead volume. We still have no outbound marketing at all, all we do is respond to enquiries. Our website ranking has gone from north of 1 million to about a quarter of a million, we get a lot of interest, we have really consolidated our position."
While the figures are impressive, they come from the front end of the funnel. What are the Harmony revenue figures?
"We are approaching $1 million ARR, we should be there next month. We are probably up 60% revenue year on year. All the trends are in the right direction. We are also seeing interest from larger companies, in terms of leads. A lot of them are consulting firms. The resource management stuff we released was the end of a quite a large piece of work for our project management (solution). I think we are right in saying that we are the only PSA that has a strong project management and strong service desk.
"What we are seeing is that we have taken on a couple of ERP implementation companies. They have a need for project management and they also have a need for tickets and to be able to connect the tickets into the projects."
What about the future?
That is impressive growth and Duckworth seems to be maintaining the growth of the business looking forward. What does he expect to achieve in 2019?
"What we have to do is increase our sales rate. We just have to sell more. My plan is to open an office in US this year. We are working on how to do that. We want to have a physical presence in the US. It hurts us on closing with US customers, not having presence. That said, we now have customers in 15 countries."
With only one office in London at the moment, that they so many customers in so many foreign countries is notable. In Germany, Harmony works with one of its few channel partners, acmeo. Duckworth seems to have chosen not to take the same route in the US and open an office. This is probably a sensible move as it should enable Harmony to address the entirety of North America rather than just a small part that most start out partners would.
Funding that expansion is something that Duckworth is looking to do through organic earnings it seems. ET asked him whether Harmony was likely to raise funds in 2019? He replied. "If we do it will be with our seed investors who helped us earlier this year. If we take any money it will be from them and it wouldn't be a lot more money."
That infers he already has a war chest to fund a degree of expansion but is not looking to dilute the ownership with a major round of funding.
Has the product delivered on promised integrations?
When ET last spoke to Duckworth, it was around the Ninja RMM announcement and he talked about an upcoming Cloudberry integration. Cloudberry is now listed on the Harmony site as an integration partner but there has been no announcement yet. ET asked Duckworth what was the status now.
"Where we are with Cloudberry is that we have done the billing integration. The ticket integration we are waiting on them. We are ready at our end but I think they had to de-prioritise it."
That Cloudberry de-prioritised the integration is perhaps an indication of the importance of HarmonyPSA to its business and the number of customers requesting the integration. It is a chicken and egg situation where to improve the chance of winning new customers Harmony needs to get these integrations in place. Has Harmony added any other integrations?
Duckworth commented: "We have the first customer live with Continuum. That is a different form of integration because that is ticket to ticket not event to ticket. We have done that in a generic manner. That gives us the ability to hook up other ticketing systems into the Harmony platform. It is written to create a concept of an external ticketing system that Harmony knows about. That allows a customer to raise a ticket in their incidence of Harmony and it would raise a ticket in our incidence of Harmony. In particular it allows us to talk to customer ticketing systems through configuration. We hope to do more of that this year."
How has the product improved this year?
Harmony has one of the most regular release schedules in the industry issuing updates very frequently. Most of these are minor updates or bug fixes. However, it issued a substantial update around resource management. ET asked Duckworth how else the product was updated?
Duckworth responded: "It was quite a deep rework of the Project management area. We now have drag and drop Gantt charts that update resource management. We now have over hundred API's and we added the whole API framework this year. That includes how to build a Power BI dashboard using the API's. You can call the API's from the notification's framework now and create notifications which will create update events within the system."
Looking forward into 2019 Duckworth ET asked Duckworth what customers could expect.
"We probably will get around to inventory and stock. I have been putting it off. There seems to be enough interest adding them.  It's the last big thing we don't do. We will also revamp the customer portal and add reportlets to it.
"The other thing we are adding in 4.18, we are shipping it at the end of the month (January 2019), is deliverables. That is a downward extension to the work breakdown structure in our project management area. Deliverables allow you to take a task at a planning level of a project and break it into a series of deliverables. These can be allocated to individuals and then you can run your statusing up from a deliverable level."
What about the competition
Duckworth sees his main competitors as Autotask and Connectwise. He also believes that he is replacing those systems in some customers.  Duckworth mentioned one in South Africa and another 150 seat one in the Caribbean. He also sees the product starting to compete with Kimble and FinancialForce adding: "I had a ceiling of 200 for engagement now we are looking at 300 to 400. We are going to be in their marketplace, and the same with NetSuite."
Enterprise Times: What does this mean
Harmony is not the largest player in the market. While they have a four-and-a-half star rating on Capterra, they do not yet have sufficient reviews on G2 Crowd to make the PSA quadrant.  Duckworth seems aware that 2019 will be successful if they can convert more of the leads they receive. The new office seems to be a first step to that.
The company does look set for further growth in 2019. However, maintaining the same percentage growth will mean that the company itself will need to grow and mature. The risk is the leads drop off and a poor conversion rate could stifle the growth.
The question is whether Harmony will be a company that grows slowly with a solid set of customers that it looks after or whether it will chase the dream of hypergrowth. The former seems likely. The risk is that other products will take over in terms of functionality. However, if Duckworth puts customer satisfaction at the heart of the company it could surprise many this year.