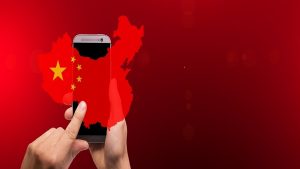 Frost & Sullivan's have published a report, Chinese Mobile Payments Services Market, Forecast to 2023. The report highlights the mobile payments growth opportunities presented in the country. China has a growing middle class with an appetite of all forms of modern technology and gadgets. As a result, mobile payments market in China is expected to witness three-fold growth. The number of active mobile payment users is expected to double by 2023.
Chinese consumers do not have the history of credit card use as in the US or UK. Furthermore, the wide adoption of eCommerce has facilitated the rapid expansion of mobile payments in China.
A few companies are leading the market. Alibaba through its dominance of eCommerce. Tencent through its mobile social media and messaging platform. WeChat and QQ connect mass market audiences. The companies also lead the mobile payment market with their respective eWallet products AliPay and WeChat Pay. Together with a growing middle class in China has accelerated the growth of mobile payments in the country.
Growth opportunities
The report highlights a number of growth opportunities including:
Senior citizens in China make up 10.8% of the population or 150 million people. The report says this is a huge potential market for mobile payments in China.
Despite the growth of mobile payments across the country, there are still underserved pockets such as the rural region population
Cross border payments
China has also seen an increase in cross-border payment transactions. This is primarily due to growth in sectors such as eCommerce, travel and overseas education. Cross-border transactions amounted to US$6.66 trillion in 2016. Ecommerce plays an important role in these transactions. The future growth of eCommerce will be a key contributor to mobile payments in China.
Frost & Sullivan reported that nearly 65% of Chinese tourists have used mobile payments abroad, approximately six times higher than the average non-Chinese traveller.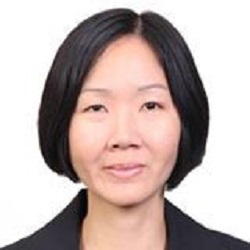 "In China, eCommerce is a powerful incentive for users to purchase smartphones that enable mobile payment features. The social aspect that mobile payments brings can serve as an integral step in building trust and learning about digital services, especially in rural communities," said Ms Mei Lee Quah, Industry Principal Analyst, Information & Communication Technologies (ICT) Practice, Digital Transformation at Frost & Sullivan.
The market for mobile payments services in China is expected to grow at a  rate of 21.8% from 2017 to 2023. This represents a three-fold rise from US$29.93 trillion to US$96.73 trillion. The total number of active mobile payment customers is expected to reach 956 million by 2023 from 562 million in 2017. Frost and Sullivan believe this will attract additional investments from mobile payments market participants.
The Great Wall of China
The report confirms that the Chinese government is a strong promoter of the IT industry in China. It has approved more than 250 licences to third party payment providers which have ensured the fast adoption of mobile payments in the country.
The report also provides analysis of the mobile payment market in China with a focus on key market players such as AliPay and WeChat Pay, and their business and revenue models.
Alipay's escrow service is a fundamental and essential service that guarantees the transaction between buyers and sellers. This service significantly contributed to its success.
WeChat has also become a ubiquitous service in China. It now has 580,000+ micro services powering its hugely popular lifestyle-based ecosystem. Analysts have already noted that easy, fast, efficient, and secure mobile payment solutions has already increased  the uptake of mobile payments in China.
Mobile payment popularity in China
A recently published report by Tencent highlighted that in 2017, 40% of Chinese users carried less than RMB¥100 (US$15) in cash. This underlines mobile payment's popularity among Chinese citizens.
The Chinese market for mobile payment offers not only market opportunities for solution providers intending to operate within the domestic market but also learning points for global mobile payment solution providers.
Enterprise Times: What this means for businesses
Frost & Sullivan predicts that China will continue to be a major player in the global mobile payment services market. Furthermore, service providers in the country will continue to focus on improving and enhancing security on mobile payment platforms. It will be interesting whether any new features and functionalities will become available to western consumers.
In the mobile payment space, Apple Pay, Mastercard and other service providers are already developing biometric security and other enhanced security features to mobile payment services. They have enabled fingerprint authentication and, in some cases, facial recognition. However, the technology is its early stages.
Furthermore, will the Chinese Government provide foreign companies with the necessary licences to operate beyond the great wall of China?