At the OpenStack Summit in Berlin, Enterprise Times sat with Dave van Everen, Senior Vice President at Mirantis to talk about Edge Computing, containers and new architectures. Van Everen talked about the recent introduction of Mirantis Cloud Platform Edge solution. This is a variant of the existing Mirantis Cloud Platform that has been tuned for those who are looking to develop and deliver edge computing.
While many see edge computing as an interface point on the far edge of the network, van Everen and Mirantis are seeing something different. Customers are developing multiple tiers of edge computing. This raises challenges when it comes to managing the applications and the infrastructures. Customers are managing anything from several hundred nodes in a cluster to an edge cloud of one to three nodes. Customers are using Kubernetes, containers and virtual machines to deploy and manage workloads at the edge.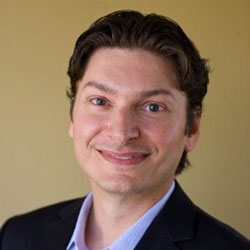 Van Everen says that resiliency in edge computing is essential. Once deployed, access to those edge devices may not be simple. It all depends on where they are deployed and the environments in which they operate. During the podcast van Everen also talks about the challenge of how powerful and smart the edge devices have to be as well as the type of applications customers are deploying.
To hear what else van Everen had to say listen to the podcast
Where can I get it?
obtain it, for Android devices from play.google.com/music/podcasts
use the Enterprise Times page on Stitcher
use the Enterprise Times page on Podchaser
listen to the Enterprise Times channel on Soundcloud
listen to the podcast (below) or download the podcast to your local device and then listen there