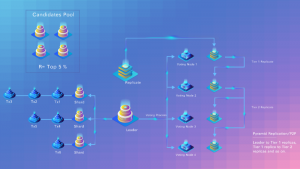 Bitconch and Cryptic Labs 'Proof of Reputation' (PoR) claim to have reached a blockchain processing speeds of 120K transactions per second (tps). Bitconch says it has a high-performance blockchain which exploits an innovative Proof of Reputation (PoR) consensus algorithm. Cryptic Labs, a commercial research lab focused on solving security problems, is partnering with Bitconch to develop Bitconch's secure and highly scaleable public blockchain.
"Similar to how the full potential of the internet was not understood in the nineties, blockchain is still in its infancy," said Qiang Liu, CTO of Bitconch. "Blockchain signals a sea change that will revolutionize society as we know it. We are building the internet of value through reputation."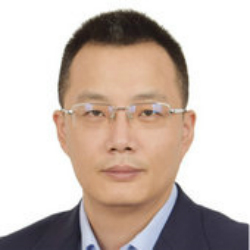 Blockchain and transaction speeds
Slow transaction speeds continue to be a constraint on enterprise large scale blockchain acceptance. In that context, Bitconch's boast – that it can offer 120K tps processing speeds – represents a big claim. It would more than:
double the theoretical speed of the fastest blockchains today
quadruple Visa's tps throughput (and most regard the latter as one of the most advanced commercial payment platform operating today).
Yet scalability without security is insufficient. Together, both represent cornerstones if enterprise acceptance of blockchain technology is to take off.
Building upon Bitconch's throughput, the strategic partnership of Bitconch and Cryptic Labs aims to enhance the Bitconch blockchain – to advance it as a candidate to be a high performance global public blockchain. The Cryptic Labs team will provide the security expertise which can assure protection of the Bitconch blockchain platform at scale.
"Blockchain technology is reinventing the systems we know today," said Joseph Sadove, CEO of Bitconch. "Together with some of the brightest minds in the blockchain space at Cryptic Labs, we will redefine the architecture of society."
The Proof of Reputation algorithm
Bitconch's PoR consensus algorithm PoR effectively resists centralisation, the major pain point of proof of stake (PoS) consensus algorithms. In addition, it consumes far less electric power, and time, than proof of work (PoW) consensus algorithms.
Bitconch uses social graphs to build a decentralised reputation system, or "Bit-R" value, to develop a next generation of consensus, motivation and community management systems for blockchain. "The team at Bitconch has developed groundbreaking innovations to make possible the mass adoption of blockchain technology," said Humphrey Polanen, co-founder and managing director of Cryptic Labs.
"We are very selective about which companies we partner with and we are proud to collaborate with Bitconch, while providing them with access to some of the brightest minds in cryptography, cybersecurity, economics, distributed computing and game theory."
Proof of Reputation (PoR) consensus models depend on the reputation of participants to maintain security. Participants must earn (or possess) a reputation 'good enough' to incur financial and/or brand consequences if they were found to be 'cheating the system'. This is a relative concept, compared to the absolutes of PoS or PoW algorithms. PoR depends on the assumption that a business would suffer significantly if caught perpetrating deceits.
About Bitconch and Crytic Labs
Cryptic Labs believes it offers a unique approach to blockchain, compared to other accelerators. It provides partners with:
expertise in security, privacy and economics
collaborations on research, talent acquisition and mentorship
advisers and research-based insights to guide innovations.
Its advisory team includes Turing-award winning cryptographer Dr. Whitfield Diffie, and two Nobel Laureates in Economics, Dr. Eric S. Maskin and Sir Christopher Pissarides.
Bitconch claims to offer the  most advanced blockchain solution for social applications. The Bitconch developer team is based in California (San Francisco and Los Angeles) and China (Beijing and Shanghai).
Enterprise Times: what does this mean
Every 3-6 months a new aspirant to high performance blockchain delivery appears. For example, Enterprise Times has discussed:
What do these have in common, besides high blockchain tps claims? The fact that, with the arguable exception of Billon, which has at least one significant named customer, there is a dearth of enterprise proof of throughput. The Bitconch + Cryptic Labs collaboration, thus far, falls into this unproven category.