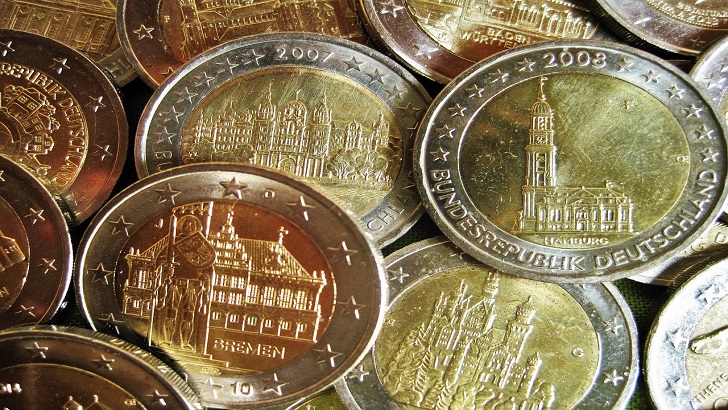 Apple has announced the launch of Apple Pay in Germany. Businesses can now accept Apple Pay payments from their customers in retail stores as well as online and in-app. German merchants who want to accept Apple Pay online can do so through Checkout.com for those cards with issuers who are enrolled.
Apple Pay offers convenience and access to customers who prefer to pay with credit or debit cards or through their Apple devices. Merchants that offer Apple Pay, in addition to integrating popular German payment methods, SEPA Direct Debit and Giropay, are able to capture more customers by offering a wider variety of payment methods. In addition, offering Apple Pay will also simplify cross-border payments. Customers outside of Germany can pay for goods and services, with an added benefit of driving higher conversions as customers are getting more accustomed, and may even expect, Apple Pay as an option.
Cash is still king in Germany
For Germans, more than any other Western economy, "money" still means cash. The average German wallet contains 103 physical euros, the European Central Bank estimated in November, more than three times the figure in France. Cash is still the means of payment in 80 per cent of point-of-sale transactions, compared with only 45 per cent—and falling fast—next door in the Netherlands.
Using cash is a habit deeply resistant to regulatory intervention. Mild suggestions in 2016 that it might be restricted in certain circumstances in Germany ignited passionate protest from almost every point on the political spectrum.
While cash is still the primary payment method of choice for a large majority of the German population, the proliferation of online shopping has the country shifting toward electronic payments including direct debit and bank transfers – those two being the most popular options for online shoppers in the region. And as e-commerce spend grows, credit and debit card usage will also be on the rise, albeit slowly and begrudgingly for some.
Card adoption rates increase
Merchants who adopt Apple Pay will not only gain access to a new set of shoppers who prefer to pay with cards and smartphones. They will also be at the forefront of electronic payment adoption in the country. Capturing a customer base ready to move away from cash. The total number of credit card transactions made in Germany leaped from 43.4 million in 2012 to 110 million in 2017 –  an increase of more than 150% in just a 6-year period.
As the world goes digital, businesses – big and small, physical and online – will need to adopt electronic payment methods, in one form or another, to keep up with changing consumer demands and preferences. Offering more electronic payment methods means consumers are more likely to lean into the convenience.
Electronic payment international comparisons
Germany is not alone in resisting electronic payments among advance economies. It has been estimated that in Japan, the equivalent of more than $7,000 in bank notes and coins is in circulation for every inhabitant. This is more than four times the volume in South Korea or the UK.
A small group of tech-savvy northern European countries, led by Sweden and the Netherlands, are on their way to becoming effectively cashless societies. In Sweden, central bank statistics show, the number of ATMs plunged 17 per cent from 2012 to 2016, while the Dutch use contactless payments for 10 per cent of all retail transactions, by far the highest proportion in the euro area, according to the ECB.
With the exception of Austria, the other European Union countries that share Germany's reliance on notes and coins are concentrated in the continent's poorer eastern and southern nations.
Interestingly, in Zimbabwe, where a critical shortage of US dollars, which the country adopted as its quasi-official currency in 2009 to combat the hyperinflation of its own dollar, has driven explosive adoption of mobile payment services. The most popular, EcoCash, boasts more than 7 million customers, or about half the population. It's helping to keep commerce flowing in a country where using an ATM can mean waiting in line all day.
Enterprise Times: What this means for business?
The electronic payment landscape explodes into a multiplicity of new options which is increasingly hard to keep up. This maybe the prepaid debit cards, novel services such as Apple Pay, or the peer-to-peer transfer platform Venmo. Countries are adopting them at sharply divergent rates.
Interestingly, some commentators have suggested Germany has an historical deep obsession with cash. This has been translated into a reluctance to embrace new digital payment methods.
However, German businesses will have to provide the digital payment services required by customers and suppliers. As one of the most popular digital wallets today, a simple integration will provide access to millions of shoppers who prefer to purchase using a platform such as Apple Pay.  Inevitably German businesses will have to catch up with their counterparts in the rest of western Europe and other advanced economies.