Rimini Street has announced that it has freed up money from the IT budget at Welch's. Welch's is the processing and marketing subsidiary of the National Grape Co-operative Association. It has run Oracle systems for more than 15 years. In 2010 it further invested with the implementation of Oracle Supply Chain to improve its inventory management. However, over time the percentage of maintenance for those products, in terms of its overall budget, has increased to between 12 and 15 per cent. The largest share other than staff costs. It tried to renegotiate the current fees for licences and maintenance. It also considered upgrading some of the applications to the latest cloud versions. However, neither of these options panned out. The hope for reductions in fees never materialised and the upgrade to cloud was beyond the budget scope.
Instead it turned to alternative suppliers to provide maintenance for its existing software. The platform is robust and it has wanted to retain the option of upgrading its solution to the latest versions. It looked at the market and selected Rimini Street to move forward with.
According to the press release it has saved nearly one million dollars from its budget. This includes maintenance and support costs. It has also freed up IT resources that previously worked on the Oracle platform as well. This has allowed it to invest in other areas such as security. Welch's IT department has hired a security analyst and rolled out new security software.
Not all the earmarked savings were retained by the IT function though. The freed up resources has also enabled investment in marketing initiatives and product development which includes a new non alcoholic Sparkling Rosé.
Achieving more with less
Every year CIO's aim to achieve more with an ever reducing budget. In partnering with Rimini Street Dave Jackson, CIO at Welch's seems to have achieved this. The company now has a primary support engineer, with at least 15 years experience, assigned to them and access to 24×7 global support as well. The support for Oracle is improved, Jackson commented: "Rimini Street takes ownership of the entire support experience, when we make a call someone is available to speak right away and works on a problem immediately, which has been a refreshing change. Recently, our team was able to get a severe issue worked on quickly and had a resolution in one hour. Also our team is doing much less ticket and issue resolution tracking than we used to, and today we have the confidence to take on projects, such as our browser upgrade which we purposefully delayed when we were on vendor support. Welch's traditionally views its relationships with technology vendors as partnerships, we don't just enter into transactional relationships. With Rimini Street we know they will be a long-term trusted partner."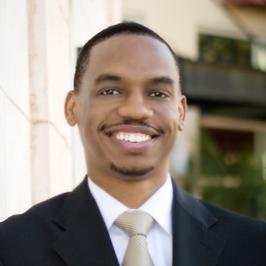 This is a familiar story for Rimini Street which continues to grow its revenues at the detriment to Oracle. Anthony DeShazor, Senior Vice President and Chief Client Officer, Rimini Street commented: "Welch's, like many of our Oracle clients, determined their mission-critical system was meeting all their business needs and didn't see value in upgrading at this time, and was looking to reduce costs, increase business value and receive premium support in comparison to the vendor-dictated roadmap they were following. When companies come to Rimini Street, they are not only receiving unparalleled support, but are also able to unlock significant funds that can be invested in more strategic initiatives as part of a business-driven roadmap, and with Welch's, they were able to invest these cost savings across the organization, not just IT."
Enterprise Times: What does this mean
At some point Oracle will need to reconsider how they offer support. The dilemma is that they still have large revenues and possibly profits derived from them. If the attrition increases too fast, there comes a point where that profitability will decline to a point where it will need to reconsider what it offers clients and how much it charges.
Rimini Street and others, like Support Revolution and Spinnaker, continue to eat away at these Oracle revenues. As more companies realise that they can gain considerable savings for improved support, the tipping point for Oracle and SAP approaches faster. When that decision is made the strength of these third party support companies will be tested, especially if the software vendors offer competitive rates, either direct or through their own ecosystem.