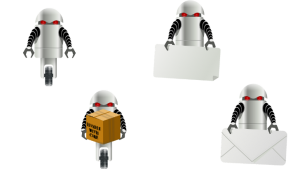 Freshworks and Pitney Bowes have announced that Freshworks has embedded is embedding its AI driven bot into the Pitney Bowes SendPro C-Series devices. Sendpro is the next generation online shipping solution from Pitney Bowes that simplifies the franking and shipping of parcels.
Correction
Contrary to the press release it now appears that the announcement should have said that the product is in progress to embed Freddy rather than having been completed. Corrections are highlighted based on this new information. Further corrections have been made below to reflect that this is not a product generally available.
The SendPro C-Series has an embedded touch screen that allows users to rapidly select options. This includes low ink alerts, service warnings and diagnostic notifications. There are also how-to videos for users. This announcement sees Freddy, the Freshworks omnibot being added as an additional tab to help users diagnose any problems with the machine. Freddy was launched earlier this year and this is an innovative strategic partnership for Freshworks and its bot.
By embedding the Omnibot into the machine it will deliver service to the point of need and should reduce the number of support calls to service desks. The solution becomes even more powerful for companies also using FreshDesk.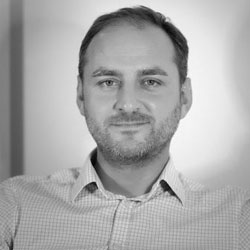 Simon Johnson, General Manager UKI at Freshworks explained further saying: "This will be Freddy's first hardware integration, within a month of its global launch.
"With this integration, Freddy will be the first touchpoint for support and onboarding queries from Pitney Bowes SendPro C-Series users. For example, in case of hardware issues like a paper jam, or an upload failure, Freddy gets triggered and invokes an appropriate workflow in the context of the situation (the error code) and the end user can interact with it and troubleshoot the problem seamlessly.
"This minimizes the need to call Customer Support. If additional support is required, Freddy can facilitate assistance from Pitney Bowes Customer Support by creating a ticket. "
That integration includes a Freshdesk app as part of the C Series ecosystem.
Not just for support
What Freshdesk are doing with Freddy and the Pitney Bowes is demonstrating the potential of a chatbot within suitable hardware. Freddy will not just answer questions when the machine goes wrong it will also help users with day to day usage queries. Use cases include:
Support with context – Freddy will enable support right on the SendPro C-Series device whenever users need it. Freddy is due to provide solutions in easily consumable formats, including videos, to make it intuitive for users to resolve their queries.
Onboard users with ease Freddy enables users to ask questions about C-Series apps. Using its knowledge base it would answer FAQs and other information. New users should be able to quickly use the hardware
Pushing the use of chatbots wider
For users of existing Pitney Bowes machines this is not a solution they can use. We asked Johnson whether the technology could be retrofitted to existing Pitney Bowes machines. He replied: "Freddy will be available on the Pitney Bowes C-Series device. In the future, it will be available on all new devices to simplify shipping"
Freshworks is taking an interesting step with this announcement. It is embedding its software into one of the common pain points within businesses. Franking machines are still needed and used by a wide variety of workers in a company, often only once. The chatbot should provide instant training and support for a device that some people struggle with at times. Integrating the chatbot with commonly used hardware should reduce the number of incidents raised. Connecting it to the service desk application should also reduce response times for those incidents that need raising.
Girish Mathrubootham, CEO of Freshworks commented: "Our vision for Freddy is to bring the power of AI out to the most distant edges of support for a better service experience. Our partnership with Pitney Bowes expands the capability of their all-in-one sending solution, the SendPro C-series and enables self-service for their customers from the device itself. This further expands on our promise of Freddy as an AI-powered omnibot that is truly omnipresent."
What does this mean
For Pitney Bowes it will deliver a chatbot support solution without the necessity of having to invest in one. This should increase customer satisfaction with its devices even for those not using Freshdesk.
Manish Choudhary,​​ senior vice president, global SMB products and strategy, Pitney Bowes commented: "The Freshdesk app by Freshworks helps clients easily manage customer support tickets. Integrating with Freddy is the next step to provide enhanced customer engagement through predictive customer service that allows users to be in-charge of their own products, while enhancing the client experience." ​
As Johnson stated this is the first such hardware integration, one wonders what the next one will be. Freshworks will no doubt hope to discuss a partnership with printer companies. This would open up even more corporates for its products.