CSIRO's Data61, with the Commonwealth Bank of Australia (CBA), has trialed a new form of smart money powered by blockchain.
The trial demonstrated that it is possible to use smart money, sometimes known as 'programmable money', to manage insurance payouts, budgeting and the management of trusts and charities in Australia.
Dr Mark Staples, Senior Principal Researcher in the Software and Computational Systems program at CSIRO's Data61, said: "This has been an important research project for understanding the benefits and limitations of blockchain technology in the context of conditional payment environments, such as the NDIS.
"Our use of blockchain added new kinds of programmable behaviours to the smart money in the prototype system. This automation and flexibility could reduce friction and enable greater innovation in many payment environments and unlock network-effect benefits. This could include more directly connecting citizens to public policy programs, empowering people to optimise their spending through things like smart savings plans and smart diets, and reducing costs for businesses, including through the potential for self-taxing transactions."
Conditional plans
Conditional payment environments exist everywhere. They occur when one party wishes to fund a payment, but only after certain conditions are met. Conditional payment environments can range:
from public policy programs
to insurance payouts
too corporate and organisation delegation
to the management of trusts and charities
to the spending conditions individuals place on themselves, such as savings plans.
The National Disability Insurance Scheme (NDIS) is a conditional payment environment where the National Disability Insurance Agency (NDIA) provides funding to people with a disability (called participants) to spend on disability support services. Funds are spent in accordance with the rules set for each participant's plan.
Smart money is programmed to be spent only when certain conditions are met – and remember how it has been spent. This project created programmable money by attaching smart contracts to blockchain tokens redeemable for payment in Australian Dollars (rather than through a programmable currency).
Once programmed, smart money can know:
who spends what and on what it
when expenditure occurs
what other conditions must be satisfied by the party funding the payments.
In effect, smart money:
prevents misspending
reducing friction and
enabling funders to empower spenders in conditional payment environments.
For example, smart money can reduce the need for funders to assess payments after-the-fact when checking for compliance with spending rules. In addition, because smart money can remember how it has been spent, this can assist with budget management for spenders as well as payment reconciliations for businesses.
The trial
The technology was trialed with 10 participants and carers in the National Disability Insurance Scheme (NDIS), using a prototype app. The prototype app aimed to test the functionality of smart money enabled by a blockchain token solution which integrated with Australia's New Payments Platform. This represented a step beyond what NDIS envisaged on its introduction in 2011.
The 10 NDIS participants and carers who tested the prototype app were part of the CommBank Innovation Lab. In addition there were a small number of medium-sized disability service providers.
This prototype app showed how smart money could:
give participants more choice and control over their disability support services
cut administration costs
remove paperwork
reduce the risk of fraud or accidental misspending.
Participants and carers estimated that the prototype app could save them one hour to 15 hours per week. In parallel, service providers estimated potential annual cost savings at 0.3-0.8% per cent of revenues.
CBA impact modelling
Subsequent CBA modelling indicated that – even if these estimates were applied conservatively across the NDIS ecosystem – the economic benefits might repesent hundreds of millions of dollars annually, if the proof of concept was developed and implemented as part of a full-scale solution across Australia.
The smart money proof of concept benefited from advice and feedback from a Reference Group of government and industry leaders. This included:
Digital Transformation Agency
National Disability Insurance Agency
Department of Social Services
Department of Human Services
The Treasury
Reserve Bank of Australia
Disability Advocacy Network Australia
Ability First Australia
National Disability Services
New Payments Platform Australia
Australian Digital Commerce Association
FinTech Australia.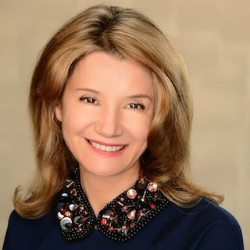 Commonwealth Bank's Head of Government and ADIs Julie Hunter said: "We're excited by the potential to enable NDIS participants to exercise greater choice and control over their disability support services, while streamlining budget management and removing the need for paperwork."
"The results also show potential to reduce administration costs for disability service providers and the risk of fraud and accidental misspending. The trial has also highlighted that the technology could have wide application across the government, business and not-for-profit sectors. We look forward to exploring these opportunities with our partners and clients across Australia."
Enterprise Times: what does this mean
The detailed findings of the 'smart money' proof of concept are in a report titled 'Making Money Smart'. The report examines the design benefits and limitations of the blockchain-based 'smart money' system for the NDIS. It also identifies other use cases for the technology.
Such applications of blockchain make sense for the same reasons argued in Fancy blockchain? Know what you are doing? There are many participants, so much so that this smart money in a disability environment sounds very similar to a conventional business supply chain. This is evidence of blockchains 'inserting themselves' into ever more diverse situations.