BlackLine has announced a new compliance platform to help finance teams improve control of their compliance and audit processes. The new platform was unveiled at its annual conference InTheBlack 2018 in Las Vegas this week.
BlackLine Compliance is the latest addition to its platform of products targeted at assisting finance teams with tasks those ERP solutions are not mature enough to deliver.
Companies addressing compliance challenges such as SOX 302 and SOX 404 are now able to create a project by setting a start and end date. They are then able to create the tasks for each step of the process including testing, review and approval. These can then be assigned to team members. Users from across the organisation, regardless of location or subsidiary, are able to access, view and progress their allotted task. The controller is able to track progress from a single point. This saves considerable time in obtaining project updates from relevant team members.
The cloud bases system also integrated to other BlackLine modules removing duplicate entries and reducing risk for the organisation. Its functionality includes:
Enables users to connect the performance, validation and testing of controls from within a single application and interface. Internal auditors can access control evidence directly, reducing dependencies.
Management of all compliance projects and documents in one globally accessible system, ensuring version control across records.
Accommodates projects for any compliance initiative, including SOX 302 and SOX 404, IT audits, operational audits and self-assessments. Users can perform testing, attach supporting documentation and validate control effectiveness from a single system.
Real-time visibility into issues as soon as they are identified with workflow for remediation testing.
Ability to configure to support unique business processes. Create any field, custom view, and form to meet unique business needs. In addition, easily build workflows and assign responsibility to team members as your business evolves.
Early Adopter sees benefits
Chart Industries, a $1 billion+ public company, has been using BlackLine Compliance for the past six months with a back end ERP of J D Edwards version 9.2.
Lindsey Damron, director of Internal Audit, Chart Industries said: "One of the challenges we were looking to solve was the amount of administrative time we spent on SOX — from planning and keeping track of workbooks to managing status. After implementing BlackLine Compliance, we've seen a huge payoff. We spend significantly less time on administrative tasks and are able to focus on completing our testing and adding more value to the business."
The software architecture at Chart Industries is complex but not unique. One key advantage of this solution is in implementing it alongside other BlackLine modules. Integration with other solutions brings together the whole finance process in a single entity.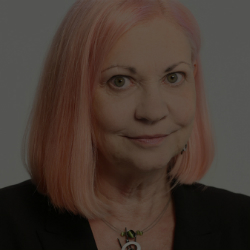 BlackLine CEO Therese Tucker commented: "Everyone in the business should be concerned with upholding the highest standards for compliance. It takes people, technology, controls and processes. With BlackLine Compliance, we are putting the responsibility of compliance into the hands of more people across the organization, increasing accountability and ultimately helping our customers achieve a higher level of confidence."
What does this mean
This product will be attractive to many companies. However, the SOX compliance element will be especially appealing to those in the US. Companies can also modify the solution to apply to most finance processes. There are several advantages. Not least organisations using the software should find a reduction in the number of man hours required on an audit. No pricing was available in either the release or on the company website.