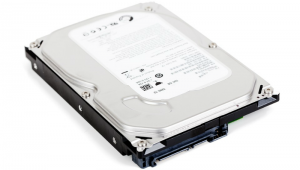 Seagate Technology (Seagate), which produces data storage solutions, and IBM are working together to reduce product counterfeiting using blockchain and security technologies. Their project – which is designed to help manufacturers, integrators, and business partners fight counterfeit hard drives – uses the IBM Blockchain Platform to authenticate the provenance of disk drive products. This adds multi-layered security protection to data storage provenance.
"IBM has a proven history of technology innovation as evidenced by its market leadership in blockchain technology for product provenance in various industries," said Mark Re, senior vice president and chief technology officer at Seagate. "By combining Seagate's innovations in product security with IBM's blockchain expertise, we want to prove that we can help reduce the incidence of product counterfeiting in the future."
The challenge
According to the International Anti-Counterfeiting Coalition, global trade in counterfeit and pirated electronic products is worth more than US$1.7T trillion. To verify product authenticity, Seagate will:
update the IBM Blockchain Platform on the IBM Cloud with product authentication data
this data will exploit the Seagate Secure Electronic ID (eID) at the point of manufacture.
Each unique identifier (what is effectively an electronic fingerprint) can verify the identity of a hard drive at any time during its product life cycle. Seagate's Certified Erase employs cryptographic erasure technology to:
produce a digital certificate of data purge
electronically signed the device under the Seagate Secure public key infrastructure (PKI)
store the relevant data on the blockchain for compliance management with emerging global data privacy laws.
Building upon IBM's blockchain expertise and powered by the Linux Foundation's Hyperledger Fabric distributed ledger framework, the IBM Blockchain Platform enables network participants to append and view blockchain data. The degree of access will depend on the level of permissioning.
Throughout a product's life, technology vendors, service providers and end users will be able to confirm the product's provenance on the blockchain. In this way there wll be an immutable record of events, from manufacturing through to end-of-life. This should:
reduce data loss
address fraudulent products
cut warranty costs
improve product assurance for customer deployments.
"Blockchain technology can be extremely effective in confirming provenance and authenticity of assets," said Bruce Anderson, global managing director, electronics industry, IBM. "The ability to work with Seagate to combine blockchain with advanced cryptographic product identification technology is what sets this work apart, and signals blockchain's potential to reimagine the electronics product life cycle management processes. Counterfeit electronic components are a global issue that requires an ecosystem-wide effort to address."
Seagate's eID and Certified Erase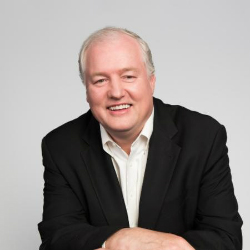 The eID and Certified Erase capabilities build on 'Seagate Secure' technology. This enables higher levels of trust of product provenance and proof of data erasure. Customers benefit from knowing that:
a drive is a genuine Seagate product
they can, securely, erase any data on such a drive.
This goes beyond basic data security. It can assist customers adhere to international compliance standards. Furthermore, as this project develops Seagate and IBM anticipate an expansion to include participation from supply chain partners.
IBM Blockchain Platform
Since 2016, IBM has worked with clients – across financial services, supply chain, government, retail, digital rights management and healthcare – to implement blockchain applications. It operates a number of networks in production.
The cloud-based IBM Blockchain Platform delivers end-to-end capabilities. Clients can activate, develop, operate, govern and secure their own business networks. IBM was an early member of Hyperledger, the  open source collaborative effort created to advance cross-industry blockchain technologies.
Enterprise Times: what does this mean
In one sense this is no more than a logical extension of what, for example, the food industry is doing with blockchain. The similarities are close.
For enterprise IT, the appeal will be much more satisfying than than knowing one's steak came from x-farm or y-cow. Having security from manufacture through to erasure, with documentation for compliance, will be highly relevant. Indeed, Enterprise Times speculates if the IBM/Seagate capabilities might even lead to a 'rejuvenated' second hand data storage market. If selling enterprises have confidence no data will leak and buying ones that what they purchase is authentic, all may win.