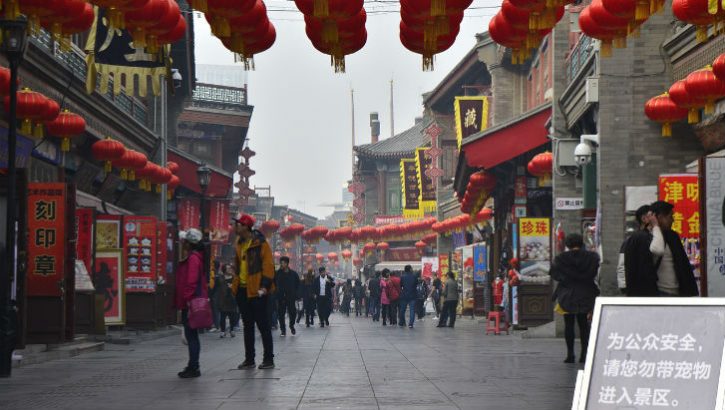 Chinese consumers are quickly adapting to buying groceries online for immediate delivery from local offline stores. Chinese consumers are buying everything from fresh seafood, to craft beer and fresh cut flowers, according to a new joint study conducted by JD, Walmart, Tencent and JD Daojia.
In China, over 15% of consumption takes place online, compared to just 9% in the US. As a result consumers have been faster to embrace online grocery shopping. The new study found that over 67% of those interviewed out of a sample of 1,774 Chinese consumers actively use services like JD Daojia, which can deliver goods from local offline shops, including Walmart, to customers in under an hour.
The report shows that an increasing number of online shoppers in China view a guarantee of product authenticity as the most important factor when buying goods. Price is often viewed as secondary in importance to considerations like product variety, speed of delivery and after-sales service. Consumers carefully consider purchases that can improve their lifestyle, reflect their individuality and are delivered in a convenient way that fits in with their busy modern lives.
Enabling consumers to buy whatever, whenever
The research underscores the importance of JD's Boundaryless Retail vision, to enables consumers to buy whatever they want, whenever and wherever they want it. The report identifies omnichannel integration in the Chinese supermarket industry as a major trend going forward. Both online and offline players in the industry are increasingly combining resources to meet the diverse needs of modern-day shoppers.  Ideally this should bring together the convenience and diversity of online shopping with offline retail's immediacy of service and superior user experience.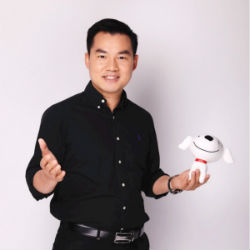 According to Kenny Li, Vice President of  JD.com, "In the minds of many shoppers, there is already little distinction between online and offline retail, and this is why JD's work with offline partners to make 'Boundaryless Retail.'"
He added, "The increasingly diverse needs of consumers require a correspondingly dynamic approach, and partnerships with leading offline retailers like Walmart, are redefining what shopping can be in the age of e-commerce."
New retail
"China is at the forefront of retail innovation and Walmart is moving ever-faster to innovate and meld the offline and online retail services for our customers." said Jordan Berke, Vice President of Hypermarket E-commerce, Walmart China.
JD's partnership with Walmart began in 2016, and last year blossomed into a wide-ranging strategic cooperation in terms of inventory integration, customer integration and store and platform integration. Currently, around 180 Walmart offline stores in 29 cities have been connected with JD's inventory management system. As a result, when shopping on JD.com, consumers will get the products delivered from Walmart's store rather than JD's warehouse, if consumers are closer to the Walmart offline store.
JD offers its technology and infrastructure to other retailers and industries as well, under its "Retail as a Service" or RaaS, strategy.
The importance of China
China is not only the largest eCommerce market in the world but also according to some analysts, undoubtedly the most exciting, innovative & unique in the world. It is setting the benchmark for present & future global retail across the globe which makes it an important market to study & understand.
This success is being driven by mobile consumer behaviour, innovative social commerce models, trusted digital payment systems & innovation in 'new retail' through O2O (the increasingly seamless fusion between online & offline experience).
According to Statista's latest report, online sales in B2C e-retail reached the US $499,150 billion, up from $403,458 billion in 2016. Enormous figures but consider that projected data for 2022 is at $956+ billion.
The great firewall of China
This is a market bound for future growth considering continued GDP growth of 6.9% in 2017. To paraphrase Chi Lo, BNP Paribas Investment Economist for China; "The Chinese economy is going through a phase of "creative destruction" as lively new economy sectors like e-commerce and online financial services coexist with still-dominant old economy sectors".
Digital development in China happened within the confines of the 'Great Firewall', a barrier for external online services required by the Chinese government. This created a vacuum for the unique eCommerce infrastructure China has today. Platforms and services, having been designed to cater to Chinese consumers.
The term 'New Retail' was coined by Alibaba Chairman Jack Ma in a letter to shareholders in October 2016. The visionary Ma wrote that, 'Pure E-Commerce will be reduced to a traditional business and replaced by the concept of 'New Retail', the integration of online, offline, logistics & data across a single value chain'.