Saba Software Inc has announced the completion of its acquisition of Lumesse. First announced a month ago the closure brings to an end the ownership of Lumesse by Hg Capital. It sees the creation of a significantly larger player in the market. It brings Saba a significant presence in UK/Europe.
David Wilson, CEO of Fosway Group, Europe's Leading HR Industry Analyst commented: "Lumesse is a core leader in integrated talent management with a very strong footprint and reputation in EMEA. The acquisition by Saba is a really significant event within the EMEA market and fast-tracks its broader international strategy. Depth and breadth of expertise is very important for talent management providers as well as good fit to business context. Our research shows organisations that connect their talent lifecycles with the business see transformational results – both for the company, and for the strategic value of HR as a business partner."
Fosway placed Saba as a core challenger, it will be interesting to see how Fosway rate the combination and whether they move to a strategic leader in the Fosway 9-Grid Talent Management.
Vector Capital continues to invest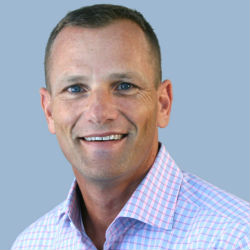 Saba is aiming to become a market leader in the HCM and Talent space. Backed by Vector Capital this is its latest, and possibly largest acquisition to date to accomplish this. Though terms of the deal were not released.
Phil Saunders, President and CEO, Saba commented: "This is a big day for Saba, our industry and more importantly, for our customers around the world. Our acquisition strategy is aimed at becoming a transformative leader in talent management. With Lumesse, we are rapidly expanding Saba's talent IP and building a global talent pool of professionals solely focused on the needs of HR leaders. Our combined team has deep expertise and local know-to to deliver outstanding value and results for our customers."
The combined organisation will have nearly US $300 million in revenue. It has 1,400 employees in 17 countries with more than 4,000 customers globally. It is also profitable, and that profitability is likely to support further acquisitions. For now, these may be more tactical until it has completed the organisational change process created by the acquisition.
Stronger together
Saba will add several areas of functionality with this acquisition. These include
Talent acquisition functionality: Deploying a leading recruiting platform in EMEA including recruitment process outsourcing functionality.
Learning platform. This includes an extensive multi-source content library and partnerships in addition to bespoke content creation expertise.
Work will now begin to integrate the two sets of software using the Saba API's. It should also start to leverage the Lumesse European presence. This should bring access to a wider set of potential customers in the region and will see it compete more frequently.
Michael Rochelle Chief Strategy Officer, Brandon Hall Group summarised by saying: "Saba is transforming into a 'best-in-suite' talent management provider, proving there is exponential value in having the combined expertise of market leaders under one roof. Bringing Lumesse's capabilities to the Saba customer base will provide additional state of the art innovation to an already exciting portfolio of talent development solutions offered by Saba."
What does this mean
With the completion of this deal there is a new and significant competitor in the talent management space. The new, larger Saba will look to compete effectively with Cornerstone, Talentsoft and SAP in a space that is suddenly a little more open. Is this the last acquisition in this space though?
What the Saba leadership now needs to do is complete the hard work of the acquisition. Merging of the workforce and cultures with the minimum of disruption. They will also need to align the products, completing the integration steps required to deliver a single product in the future. No timescales for either task were given in the press release but it cannot waste any time.