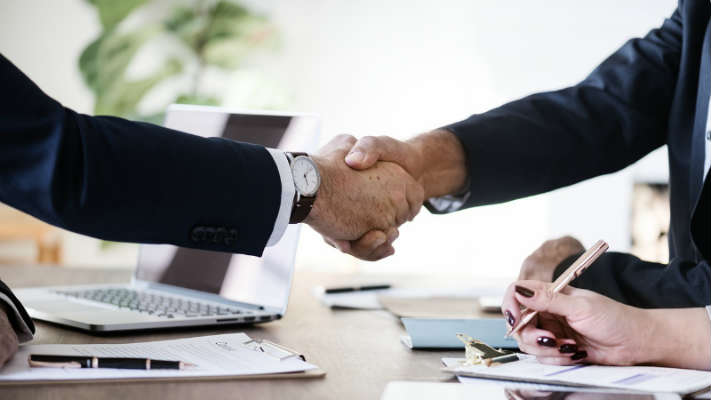 Benefex has announced a new partnership with NGA UK&I. Benefex are the providers of OneHub an online employee benefits platform. The two companies have worked together to integrate ResourceLink HR and Payroll software with OneHub.
One Hub delivers a variety of employee engagement features including recognition, benefits management, communication and employee recognition. The announcement was made at the ResourceLink customer conference last week. It also unveiled some product updates including MyForms.
The initial integration between the two products will enable ResourceLink customers to access employee benefits, recognition and engagement services offered by Benefex. This is enabled through the use of API's provided by both companies. It means that data flows between the two solutions ensuring that updates to one are reflected in the other.
Benefex Professional Services Director Adam Mason commented: "One of the largest barriers to customers in the Benefits and Recognition market has been the integration with HR and Payroll. Through our seamless data exchange, any ResourceLink SaaS customer can take advantage of pre-built integrations via our API suite. The result is that ResourceLink customers can turn on OneHub with no integration costs, enabling seamless exchange of data – a first for NGA UK&I in the market."
Stronger together
This partnership significantly extends the functionality of ResourceLink. While ResourceLink is primarily focused on UK&I, Benefex has clients in 30 different countries. It is unlikely that this is the first step on an internationalisation journey for ResourceLink. It has now removed the need to develop benefits functionality for the international market with this announcement.
The company has answered calls from customers for this functionality. John Petter, CEO of NGA UK&I, commented: "Businesses are telling us that they want to provide employees with more choice in their benefit programmes, address the corporate wellness agenda and better recognise and reward their people.
"Our goal with the Benefex partnership is to enable our customers to seamlessly adopt a platform that delivers these strategic initiatives. The outcome being that any customer can deliver great benefit and recognition experiences that drive employee engagement"
This is not the first technology partnership completed by Benefex. It already has partnerships and integrations including SDWorx, SAP SuccessFactors and Sage People. For now though the focus was on Resourcelink. Matt Macri-Waller, Founder and CEO of Benefex, added: "The products that we have built complement NGA UK&I's offering perfectly. Each one puts our joint customers back in control of their benefits, reward and recognition experiences, enabling them to be delivered anytime, anywhere, on any device. We are excited to partner with NGA UK&I, and work together to make OneHub and ResourceLink lead the charge into the future of work."
What does this mean
This was not the announcement expected at this conference. The impression was that following its acquisition by Bain Capital it would rebrand itself under a new name. That has not yet happened. It is unlikely to change the branding of its key products ResourceLink and MoorePay. However, there is still some confusion around the ownership. This will continue as long as it retains the NGA name.
On this news, ResourceLink customers should be happy. They will benefit from the additional functionality though it is unclear what the costs will be. It also brings ResourceLink in line with some of its competitors, mentioned above. There was little in the press release to indicate how the two companies will work together on sales and marketing. Benefex and the ResourceLink customer base will both gain from this deal.