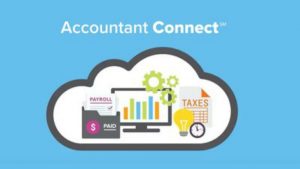 ADP has announced that it now has a deeper integration to Intuit QuickBooks through Accountant Connect. Accountant Connect is a dashboard designed for Accountants to help service their clients. It is a cloud-based, mobile friendly portal that allows access to payroll reports and processing, tax forms, notifications and other tools. It now includes an enhanced General Ledger Interface that maps directly into Intuit QuickBooks.
While the announcement focuses around QuickBooks, Intuit also reveals that GLI can integrate with other accounting software packages. It does not state which packages in the press release. RUN, the ADP payroll solution for small business, supports a GLI to Creative Solutions, Wave, Xero and QuickBooks. This infers, but doesn't confirm, that Accountant Connect supports these integrations.
There is little detail in terms of what the enhancements to the interface are other than a new compensation bench-marking tool. The press release also noted that more enhancements are due in 2019 without specifying what. Accountant Connect also provides firms with access to:
The Wolters Kluwer CCH® Tax Resource Library, Powered by IntelliConnect®, which includes 20 years of the U.S. Master Tax Guide, state tax laws and regulations, and tax reform libraries.
Payroll, tax and retirement calculators.
State and federal tax guides and tax forms.
Legislative and Health Care Reform updates.
Compliance best-practice tips and eBooks.
Access to continuing professional education (CPE) and IRS credit courses on timely topics.
Leveraging common data with bench-marking
The new Compensation bench-marking tool enables accountants to view data by industry, location, job type, employee, or revenue size and pay type. The comparisons are drawn from across the accountants own clients as well as similar companies. It enables accountants to advise whether the client organisation is offerings a below average wage in comparison to its competitors. In the current HR landscape where certain skills are in short supply this will enable the accountant to advise on pay reviews. Not just from an accounting and affordability point of view but also in context of the talent war.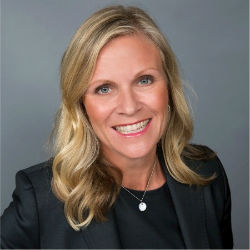 Accountants are also able to use the tool for their own internal needs according to ADP. The example given is enabling them to compare overtime, bonuses and job tenure with the wider industry.
Maria Black, President of Small Business Solutions and Human Resources Outsourcing, ADP commented: "We're thrilled to expand our work with Intuit QuickBooks, the global leader in cloud accounting, to further strengthen the services we offer to accountants. By integrating QuickBooks' rich financial and transactional capabilities, with the powerful data available through ADP's technology solutions, we will provide accountants with unparalleled business insights to help improve their clients' businesses."
What does this mean
This announcement comes on the eve of QuickBooks Connect in San Jose. It is one of several announcements around QuickBooks that are likely to emerge from vendors. In itself the ADP announcement provides little substance. It does not seem to clarify the actual advantages of the GLI. It only provides details of the benchmarking tool using information, one presumes from ADP payroll data.
The benchmarking tool should be useful for Accountants. As Accountant Connect comes with no additional charges it is a useful addition for those who utilise the ADP payroll solutions.