The use of cloud by enterprise customers is on the increase and that it changing customer expectations. The early phase of reducing CAPEX at all costs is no longer a key reason for cloud adoption. Instead, customers have new motivations that are related to the business. Enterprise Times recently talked with Deepak Patil, SVP, Product and Engineering at Virtustream and Mike Evans Senior Vice President, Virtustream Global Operations & Customer Care.
Both Patil and Evans understand cloud well. They have been around the cloud market since the term was coined. As such, they have seen customer demands change over that time. As cloud has matured, every industry is being impacted by it. The problem for IT departments is in understanding what cloud can deliver to the enterprise and deciding what they want from cloud.
No single cloud to bind them all
The idea that a single cloud will deliver everything customers want has disappeared. Customers are not interested in a single vendor solution. Instead, they want clouds that are able to deliver key levels of performance and which are tuned for specific application requirements. This brings a significant challenge. The more clouds that are in use, the more complex the management of those clouds becomes.
It is not the only big challenge. Migration is, perhaps, an even bigger challenge. Proponents of multi-cloud like to talk about customers moving workloads around. They talk about customers looking for spot pricing and moving the workload based on that. For a VM which can be gigabytes or more in size (depending on if it holds a lot of data), this is not a viable solution.
Portability and migration require other technologies such as containers. Initially described as VMs without the OS, they have changed significantly. Some containers will hold a complete app or a large chunk of data. The majority will be small and hold anything from a few lines of code to microservices. This makes them very flexible and scalable, provided the right orchestration engine is in place. It also makes them extremely small and that is why they are emerging as a key cloud technology.
What are Virtustream customers asking for?
Patil and Evans say that customers have some specific requirements that they expect cloud to deliver. Some of those are features you would expect IT departments to demand such as elastic compute, openness, better accessibility and a more secure IT platform.
Others are as much business driven as they are IT. This includes a desire to modernise IT estates, greater integration with partners and faster innovation. The goal is to increase the agility of the business and the productivity of the workforce. It is the latter where cloud has been getting the most attention, mainly from users themselves. They have access to tools for collaboration, sharing and file storage for when they are out of the office.
The demand for multicloud has also increased. 90%+ of the enterprises that Virtustream works with are using 3 or more cloud providers. Customers want to increase that and expect their suppliers to make it easy.
Despite all of this, core workloads including critical applications are still predominately on premises. Part of the reason for that is trust. While customers are happy to use cloud for end user computing and as an elastic resource, there is concern over what it means for critical applications. As a result, customers want help in moving their production workloads into the cloud.
This is not just about lift and shift. Patil said that customers now see that promise as little more than a myth. What they want is to move applications and then architect them to take better advantage of the cloud. Customers also want to do this in a staged fashion. There is little to no appetite for the big bang approach.
What is Virtustream delivering to meet these demands?
To accommodate all of this, Virtustream has had to change its cloud platform. It has developed its own application management cloud platform and services. This allows it to address the demands of business critical workloads. This has required an investment into new tooling and working with partners to integrate their solutions into the Virtustream solution stack.
Security is one of the big concerns from enterprises. There is a significant lack of skills in the cybersecurity arena and they want support from Virtustream to manage this. To deal with that, it has built its own trust centre. One area where Patil says the company differentiates itself from its competitors is in support for compliance. He reeled off over 30 different compliance certifications that the company has achieved.
He also said that the conversation over privacy has evolved before, during and since the implementation of GDPR. Customers are now asking about privacy and transparency. They see these as the keys to meeting their security and compliance requirements. They also want guarantees over service quality. For Virtustream, that is more than just speed or response. It means increasing its investment into security staff.
Customers want application management and targeted clouds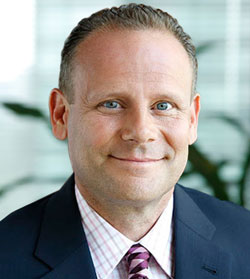 Evans said that customers are keen to embrace managed application services. It is seen as helping them deal with key issues such as scale, deployment and security. The latter is important. Cloud providers are keen to offer support for managed security but if it doesn't integrate with applications, patching and updates become a security gap.
The surprise was that Evans wants to keep managed application services to a limited set of customers. He said: "We provide a white glove service. We don't want 20,000 customers. We want to be able to scale the services."
He went on to explain what he meant by white glove. "White glove service means we manage everything in the stack from hardware to application. Not all customers are equal and that means some customisation in the service. We have, for example, some runbooks and SOPs for some SAP customers. These are built into the automation for upgrades."
When it comes to vertical clouds, Virtustream has three clouds in focus. They are:
Enterprise
Government
Healthcare
Each of these has significant potential and it will be interesting to see how quickly Virtustream hits its 'white glove' capacity.
Efficiency through automation
Evans and Patil believes that one of the goals to greater efficiency is to take humans out of the equation for managing the cloud. The first step is to automate as much as possible. After that, the next phase is to add in AI. Bringing the two together is not just about saving time and money or reducing the risk of human error. It is about delivering an always on service that can adapt to the customer.
There are four areas where Virtustream is focusing on improving automation. They are:
Migration: The goal is to reduce the time taken for onboarding by 50%,
Core services management: This is a set of tools and services that allow customers to manage from their side. They are tightly integrated with the tools that Virtustream uses. It also manages the API for the tools to ensure that it is consistent.
Infrastructure and security services: These includes a set of self-service tools and APIs that are focused on security operations and application management.
Customer ecosystem integration: Virtustream has adopted an API first approach to building cloud management tools. It provides and maintains its own APIs that are all available to customers. It will also help customers integrate their applications with the APIs to improve management and performance. As customers adopt a cloud-first approach this helps to speed up the re-architecting of their applications.
What does this mean
There is a significant battle out there for the hearts and minds of customers. The cloud industry now recognises that customers are no longer interested in getting locked into a single cloud. Instead, they want all the benefits of cloud with all the flexibility that cloud delivers. They also want to be able to choose the right cloud for the right application in the right location for their users and customers. The latter is an extension of the mobile approach to encompass cloud usage.
Virtustream is setting out its stall to target those companies who are struggling to adopt cloud for their critical core applications. By providing its own services and APIs, it is looking to provide the infrastructure to deliver the flexibility and stability these customers want.