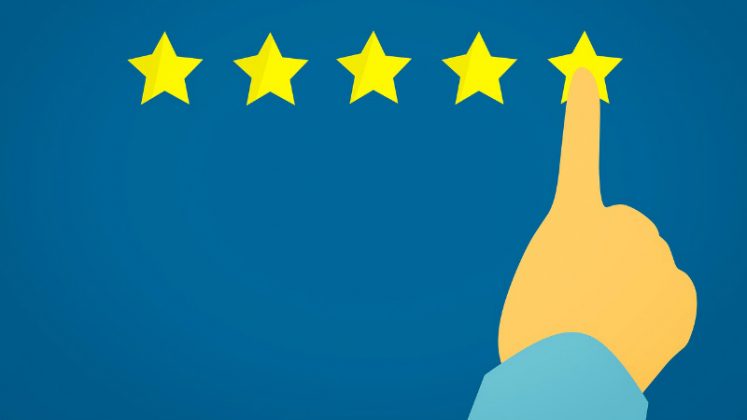 NICE inContact, a NICE (Nasdaq: NICE) business,recently published findings from its global research (registration required). The 2018 NICE inContact Customer Experience (CX) Transformation Benchmark measures consumer experiences.
The report covers service interaction, satisfaction, loyalty and advocacy across communication channels.
More than 2,400 consumers took part in the survey. They documented their most recent customer service experiences, including 11 different channels. The survey covered both agent-assisted and self-service — over 4,600 total interactions.
The 2018 survey was undertaken in US, UK and Australia. The report reveals that use of digital channels is gaining ground with email doubling and chat tripling among US consumers. The study also found that use of "automated assistants" or chatbots by consumers for recent service interactions is still limited at only 8 percent globally.
Positive customer experience is key ingredient to any successful business transaction. Incorporating the vast potential of digital into the business-brand experience in a seamless and intuitive way should be the long-term goal for any business. Hence the trend of many organisations, towards the seamless omnichannel service in today's competitive experience economy.
Consumer Attitudes about customer experience
The study reveals that consumers expect more and are willing to buy more from companies that deliver exceptional customer experiences. They are also willing to switch companies due to poor customer service.
89% of consumers are willing to buy more and 82% are willing to go out of their way to buy from companies that deliver exceptional customer experience
80% of consumers are willing to switch companies due to poor customer service.
Omnichannel Service and Satisfaction
Consumers want true omnichannel customer service, and service that's seamless, convenient and quick. But, only 35% are highly satisfied with their experience.
9 in 10 consumers want true omnichannel service – they expect a seamless experience when moving from one communication method to another, such as phone to text or chat to phone.
Only 35% of consumers are highly satisfied with their experience, regardless of channel and country surveyed.
Usage of Agent-assisted, Self-service Channels
Customer service agents remain vital to delivering exceptional experiences, with phone comprising 49% of all interactions. Consumers across all regions use Agent-assisted channels twice as often as Self-service. Self-service channel use as a whole in the US almost doubled.
68% of all interactions were Agent-assisted
49% of all consumers surveyed used phone in their most recent interaction
83% of customers that used Self-service channels, also, separately, used Agent-assisted channels
61% of customers that used Agent-assisted channels, did not use any Self-service methods in the last 3 months
In the US, Self-service use almost doubled from 17% in 2017 to 31% in 2018
32% and 34% of all interactions, in the UK and Australia respectively, were via Self-service channels
Phone and chat are used more frequently in the US than in UK and Australia; email is more utilized in UK, and company website is more utilized in Australia
22% or over 1 in 5 interactions were regarding a purchase
Only 35% are highly satisfied with their experience.
Channel Preferences
Consumers are using both Agent-assisted and Self-service channels and still prefer Agent-assisted options such as phone, email and chat. Company website and mobile apps are the top two most preferred Self-service channels. The least preferred channels are social media, and automated assistant and video chat.
66% of consumers prefer Agent-assisted customer service, with phone, email, and chat leading the way
In the US, preference for Agent-assisted decreased from 67% in 2017 to 64% in 2018 with preference for Self-service increasing
Channel preferences are similar across US, UK and Australia.
Chatbots / Automated Assistants
Use of and satisfaction with automated assistants for customer service is low. ∙ Only 8% of consumers interacted with a virtual assistant on their mobile phone or home electronic device ∙ A full 90% of customers prefer to talk to a live service agent over a chatbot
79% of respondents said chatbots and virtual assistants need to get smarter before they will use them regularly
66% disagree that chatbot and virtual assistants make it easier to get issues resolved.
Despite widespread interest in AI, the research shows that its application is still finding its way in delivering exceptional customer experiences.
The study found that nine out of 10 consumers prefer to talk to a live agent rather than a chatbot or virtual assistant. And, consumer satisfaction with automated assistants is low, with only 27 percent of users giving a 9 or 10 rating out of 10. AI has yet to mature, and consumers agree. Seventy-nine percent of respondents said chatbots and virtual assistants need to get smarter before they are willing to use them regularly, and 66 percent disagree that chatbots and virtual assistants make it easier to get issues resolved.
According to Paul Jarman, CEO of NICE inContact, "Businesses are no longer just being measured against their direct competitors – they are being measured against every positive customer experience a consumer has ever had."
He added "To deliver exceptional customer experiences that drive growth, businesses must continue their digital transformations to power smart and seamless omnichannel interactions."
What does this mean?
Ultimately, 90% of consumers prefer to interact with a live customer service agent instead of a chatbot or 'virtual assistant.' The old fashion method of calling the company to speak with a live person remains the preferred channel followed by chat, website and email.
Customers' want true omnichannel service. They expect to have access to the fastest channels and to have a seamless experience across channels. Furthermore, they are likely to switch companies that provide poor service.
And in order to keep up with this new kind of 'always-connected' customer, businesses, irrespective of size or sector, must embrace technology to meet customer expectations. Everything is now happening in real time, which is why those companies that can offer immediacy, personalisation and accessibility to their customers will win out in the long-run.
According to research from IDC. Two-thirds of the CEO's of Global 2000 companies will shift their focus from traditional, offline strategies to more modern digital strategies to improve the customer experience before the end of 2017.
The NICE inContact research indicates there is still a lot of work ahead to achieve this objective.