Cyber Re:coded, the UK's largest free cyber security careers show took place in London this week. The show, run by the Cyber Security Challenge UK, ran over two days at Tobacco Dock. It offered a one-stop shop for anyone looking for a job in the cyber security industry.
The show was supported by a number of cyber security vendors, recruitment companies and universities. It included a busy schedule of talks taking place from practitioners through to vendors. These were looking at the challenges ahead, what the industry is looking for and how to get started in this industry.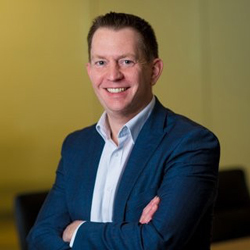 One of the challenges that the industry faces is dealing with stereotypes. Colin Lobley, CEO, Cyber Security Challenge said: "We need to break the image of an industry full of hoodie wearing teenagers in a basement on their own with a computer." A visit to any cyber security company shows that most researchers are indistinguishable from anyone you might pass in the street.
Most cyber security teams today consist of far more than just a bunch of programmers. They have had to evolve to match the people they are hunting. Psychologists, social media influencers and gamers are all becoming part of the threat hunting team. This opens the door to many more people to enter the industry.
Big salaries on offer
One of the big attractions of cyber security is the salaries on offer. Recruiters at the show revealed that most would expect to see people with as little as one year's experience earning around £30,000. This is above the national average salary in the UK (£27,700) according to figures from the ONS. Salaries can rise quickly with just a few years experience. One recruitment company said that they were seeing some people double their salary within 18 months.
Recruitment company Indeed.co.uk has a number of open jobs on its website with salaries in the £70,000-£90,000 bracket. They are not alone. A look across several recruitment sites backed up what was being said at the show.
Not just about a recruitment fair
The goal for Cyber Re:coded was to be more than just a recruitment fair. To persuade people to do more than just turn up and grab business cards, it organised a number of activities. This cinluded workshops that looked at social engineering and is called antisocial engineering.
The workshop gave attendees a look into how hackers are able to extract data from people using social media. Attendees are then shown how that data is used in phishing messages to persuade people to open emails and install malware. Attendees are being given not just a look into how these campaigns are created but how to defend against them.
The other activities included a gaming zone. Attendees were able to try several of the competitions and games that the Cyber Security Challenge runs. Those taking part gave themselves a chance to enter future F2F competitions. There was also the ubiquitous cyber security lock picking challenge taking place.
The European Cyber Security Challenge (ECSC) run by ENISA also took place alongside this event. It brought together 17 teams from across Europe.
What does this mean
There is a lot of money to be made from cyber security. It is a career path that will make rock stars out of the best candidates and ensure that those taking part will earn well for as long as they want. It is also a career with a lot of variation where the job is never done.
Running this first event in London makes sense. It is where many of the sponsors have their main offices. However, there is a need to take this out of London and run it around the country. At the moment, The Cyber Security Challenge has not set out plans to run a series of regional Cyber Re:coded events. If it wants to achieve its goal of getting more people involved, it has to do that next year.