OVH Summit kicked off today with the company being extremely bullish about the future. Three statements stood out from the keynote. They were: "We are the alternative cloud provider", "We are going to be seriously, seriously disruptive" and "Innovation for Freedom." The latter is a change to the company's existing tagline. All of these are bold words that will need to be evidenced if the company is to achieve its goal of challenging the big cloud players.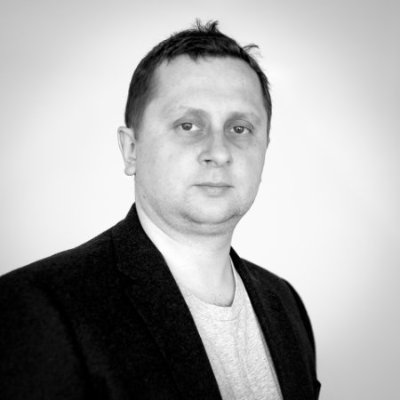 The focus at the Summit is on the new products and the launch of four new universes of products. Alongside this, the company was keen to make sure people understood the "alternative cloud provider" claim.
There was also a big focus on data and transparency. Octave Klaba, Founder and Chairman, OVH told the audience that: "Just like us you want to control the data. Trust is the basis of the relationships."
OVH has separated its US and worldwide businesses to help those customers concerned over privacy to protect themselves from the Patriot Act and Cloud Act.
Four new universes for customers to adopt
OVH has restructured its product streams. This is as much about simplicity as it is about appealing to different marketplaces. Klaba talks about being true to the company's DNA and by that he means its traditional customer base. He is determined that as the company scales to support enterprise customers, its current customer base doesn't feel abandoned.
Importantly, the message is also one of growth and transition. Klaba made it clear that customers were able to mix and match across the product universes. This is not about locking people into a vertical vision but the ability to grow.
What are the four universes?
OVHmarket: This is aimed at business of less than 40 people. It contains a set of digital tools to help them grow their business. Many of the tools will come from OVH partners and this is smart. It means OVH does not have to build all of this itself and can quickly add new tools to meet customer demand. It plans to provide CRM, ERP, payment systems and other solutions. It has also announced that OVHmarket customers in France will now get access to a business fiber offering. Four million will gain access immediately with another four million to follow soon.
OVHspirit: This is the underlying infrastructure that the company has developed. It now has over 30 data centres worldwide and continues to build its own hardware. The company also has a large dark fiber network that it is looking to expand.
OVHstack: OVH is an OpenStack partner. It uses this as its own public cloud and will be expanding it with new products this year. All of the software and services are based on open source software. Klaba stressed that this was about openness and transparency. It will stop users being locked in. Importantly, he went on to say: "If I cannot deliver a service with an API. I don't want it in OVH." This year, OVH will expand OVHstack with support for Kubernetes, add new databases and provide in-memory computing options.
OVHenterprise: This is where OVH is expecting to see its biggest growth. The focus in on customers who want to move from on-premises to public cloud. Part of this comes from the acquisition of vCloud AIR last year and its recent announcement around VMware Cloud Foundation. The company is using these announcements to help customers migrate off of their on-premises VMware environments and into the cloud. It is also offering direct interconnect through its own POPs.
A management change to drive forward
OVH announced a new CEO six weeks ago. Michel Paulin has been brought in to run the day to day business and execute on the company's goals. Founder and chairman Octave Klaba is stepping back to concentrate on the strategy and vision for the company.
Klaba told the audience: "Finding a vision and strategy is my work and I am now full-time in the company doing this." He said he was keen to meet with all the existing customers and understand how the OVH strategy was working for them.
He made the offer: "I want to meet all of you and modify the OVH strategy. I am sending out invitations to all 3000 people in the hall."
It sounds good but meeting with large numbers of customers of different sizes and then creating policy based on that is not easy. How this changes or focuses the future remain to be seen.
There is a bigger issue here. Klaba's willingness to hand the reins over to Paulin will need to be watched. Hopefully this is OVH's Microsoft moment (think Gates and Ballmer). Paulin knows how to grow companies and one of his previous roles was as CEO of SFR. There is no question that he knows what is required to breach the €1 billion mark.
Paulin has also prepared companies for IPO. When asked if this will happen with OVH the response is not before 2021. That is when the next five year plan will start. At present, OVH is still investing heavily without that extra money. This year it will invest €500 million into the business.
What is Paulin's vision?
Paulin also took to the stage. He laid out the roadmap that he is planning to deliver for OVH. This is known as Cloud SMART. So what does that mean?
Simple and fast to deploy. This is about the investment OVH has made in digital tools.
Multi-local: The focus in on local support and sales not an homogenised global sales offering.  OVH has four key locations around the world that deliver this support and sales. These are in US, Canada, Asia-Pacific and Europe.
Accessible and predictable: Cloud pricing is a mess across the entire industry. Both Klaba and Paulin want to position OVH as a fairer cloud provider. Paulin said: "Pricing and billing needs to be predictable." He talked about making the pricing fit with what customers want. That means different pricing models and invoicing in 13 different currencies.
Reversible: Multi-cloud is the key message that companies are sending to cloud vendors. They no longer want to be dependent on a single cloud and they want to move workloads across cloud. Paulin said: "€100bn invested in cloud ecosystems per year. What does this mean if the money goes into global monopolies? Cloud should remain open. We will fight and act with the OpenStack Foundation, to keep cloud open and reversible so you will always have choice."
Transparent and responsible: Paulin said: "We believe in transparency over responsibility for data. There is a strong commitment to the regulations over data privacy."
Part of the challenge for Paulin will be selling this to customers as: "OVH is an alternative cloud provider." The transparency of where data is stored and managed is something most cloud companies are reacting to. For a European market, this will play well. The approach to billing will also be welcomed by customers, many of who have discovered that moving from OPEX to CAPEX comes with hidden surprises. Can Paulin deal with this? We will have to wait and see.
What does this mean?
OVH is in transition at the same time as it is looking to grow fast and break the glass ceiling for European tech companies. It will take a lot of work by Klaba, Paulin and the rest of the management team. If it can pull it off then Europe will have a new IT champion. Bringing in Paulin is a major step towards achieving that but there is a big gap between vision and execution. Many a promising company has failed to execute in the past and become little more than a footnote.
One of the big things that OVH will have to deal with is that expectation of enterprise cloud customers. Klaba does not want to have a large services division. He believes that this is something that partners can deliver. Unfortunately, things such as Managed Security Services are table stakes for many large enterprises. This is where the difference between being a cloud platform for mid-sized businesses and being an enterprise cloud provider requires planning, vision and execution.
The next six months will be interesting to watch. If OVH continues to grow and deliver then the future looks very bright. For now, this keynote promised an awful lot but it is just promises.