Magic Software Enterprises Ltd has announced that its Magic xpi Integration Platform 4 has been certified by SAP for SAP S/4HANA. The announcement comes shortly after Salesforce unveiled the latest version of its Mulesoft Anypoint platform that also acts as the foundation for Salesforce Customer 360.
For customers of Magic it means that they now have a trusted integration tool that will enable them to integrate S/4HANA with other applications and platforms from a single point.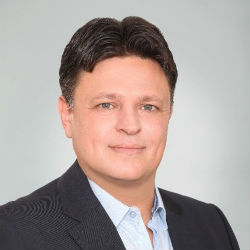 Yuval Lavi, VP of Technology & Innovation at Magic Software commented: "SAP certifications for Magic xpi is part of our continuous commitment to provide vendor approved connectors to speed up time to market for software, while ensuring ease of maintenance and upgrades.
"With today's focus on digital transformation and continuous innovation, certified integrations are an important building block for ensuring a free flow of information throughout the enterprise for optimizing end-to-end business processes."
Adding S/4HANA to a growing list
S/4HANA joins a long list of ERP and CRM software that Magic integrates with. It includes:
Microsoft Dynamics
Microsoft Sharepoint
Oracle Agile
Oracle CX
Oracle EBS
Oracle JD Ewards
Salesforce
SAP Business One
SAP ERP
Sugar CRM
Syspro
Expect some customer use cases to S/4HANA to follow. The short list of applications already supported is backed by customers who have already leveraged the platform. For example Orangina Schweppes integrates Salesforce and SAP ERP as well as other applications. Another customer is Seinheiser who integrated Oracle JD Edwards and Sugar CRM using the Magic xpi platform. Magic XPI was chosen in the latter case because of its validated integration with JD Edwards
The accreditation of the integration with S4/HANA was delivered by the SAP Integration and Certification Center (SAP ICC).  It means that customers can leverage the Magic platform to create bidirectional pathways for data between applications. They can both surface data from and update SAP S/4HANA. The surfaced information is deliverable to web based or mobile applications.
What does this mean
This latest integration allows companies to thread together disparate ERP, CRM and eCommerce solutions. Thus creating an application network of both legacy and cloud-based software. What is still missing from the integration list are several other vendors such as Infor. No doubt the existing selection is driven by customer demand. What application integrations will follow now that S/4HANA is on the platform? Will it add SAP SuccessFactors or Workday?
Magic has not yet appeared on the Gartner Magic Quadrant for Data Integration Tools (Pay wall). However it has received strong reviews from the Gartner community. As it starts to fill out its playbook of applications will Gartner list it in the 2019 quadrant?