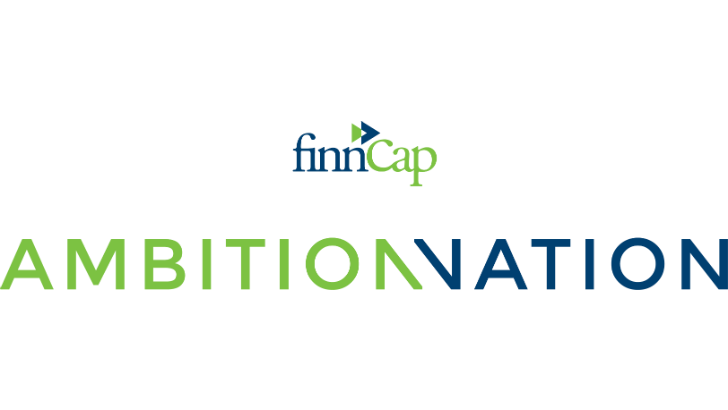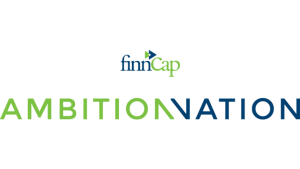 The UK has an enviable reputation for supporting start-ups, but its standing for facilitating scale-ups is less laudatory. It comes third in the OECD's start-up index but ranks just 13th when it comes to scale-ups. This profile is reinforced by feedback from our just published Understanding the Scale-Up Challenge report.
Analysts believe it would take only a one percent increase in the number of fast-growth/scale-up businesses in the UK to create an additional 150,000 jobs and add some £225bn to the economy. At our finnCap Ambition Nation Summit held in London today, the findings of our report will be discussed as will ideas and initiatives to help transform the UK into a top scale-up nation.
Research shows fewer than 3% of start-ups survive for a decade. The problem is not the volume of entrepreneurial activity, but the ability to turn that activity into high-growth scale-ups. A Treasury report last year suggests just one in ten UK start-up firms receiving seed funding go on to later stage, fourth round investment compared to one in four US firms.
These findings are backed up by our own recent report. It found that 52% of scale-up businesses felt they had fewer funding options than start-ups. In addition, 61% felt they received less government support than start-ups.
Frustratingly, 65% of companies in the UK said they were looking to scale-up in the next 12 months. Additionally, more businesses said they were looking to scale-up now than compared with 12 months ago.
Addressing the investment problem
The research findings also revealed concerns about the increased challenges and complexity around the process of securing larger levels of investment. Some 60% of businesses said they were looking for more help to scale-up their business than in the previous 12 months. At the same time 70% of scale-up businesses complained there was not enough practical guidance to help them navigate what is often a complex funding landscape.
Improving the flow of scale-up capital is therefore crucial to creating those jobs and future economic growth. It is also a key focus of the Department of Business Innovation and Skills. It is considering measures to offer greater support for businesses that have the ambition to grow.
This includes a £2.5bn investment fund in the British Business Bank. With co-investment from the private sector, it is expected to unlock a total of £7.5bn investment. This will help businesses secure access to the capital they need to scale-up.
There are a number of other initiatives that are being put forward to address the concerns of scale-up businesses. This includes increasing the number of UK venture capital funds that are sufficiently large to finance scale-ups. It also means developing a UK venture debt market to complement equity funding.
Others would like to see the London Stock Exchange become the leading pan-European stock market for scale-ups. Some analysts suggest we need to develop new approaches for creating liquidity in private company shares.
Learn about addressing the problem
Some of these ideas will be no doubt be debated this week at our finnCap Ambition Nation Summit. It brings together chief executives from high-profile growth businesses, as well as senior corporate executives, advisers, venture and private equity professionals in London this week. They include, David Bellamy, chief financial officer of PureGym; Edward Perry, Co-founder of Cook; Oz Alashe, chief executive and founder of CybSafe and Bob Woods, Co-founder Mattioli Woods among others.
Among the other topics under discussion will be:
What it takes for scale-up businesses to make it in 2018;
How to access the funding scale-up businesses need to grow in a changing landscape;
How to build a like-minded team and establish a winning culture
What steps scale-up businesses can take to protect themselves from an increasing tide of digital threats.
What to do about it
Ambition is the driving force of British business. It is the key to the UK's success and the reason that the UK's small to medium-sized enterprises – the lifeblood of the economy – continue to grow even in the face of a storm of economic challenges. But it is also clear they need more support. We intend to play our role. The fact that we have raised around £3bn for growth businesses since we were founded and our reports and summits on the scale up challenges SMEs face demonstrates this.
Our goal is to help improve the scale-up investment landscape so that the ambition of the UK's many scale-up businesses can be realised for the benefit of us all. The finnCap Ambition Nation summit is taking place today. If you are interested in attending, please see Eventbrite for tickets.
---
finnCap advises ambitious growth companies, accesses capital and promotes their stories across public and private markets.
Using its wide range of expertise across multiple sectors, it shapes its company and products into an effective investment story. As a modern entrepreneurial business it fuels faster growth, builds value and is trusted to deliver success for businesses at every stage the journey. Through delivering certainty finnCap inspires confidence, energy and the determination to grow. finnCap believes this is the reason it is the largest advisor to ambitious growth companies and No. 1 broker on AIM.