Through joint associate memberships, Enterprise Ethereum Alliance (EEA) and Hyperledger will collaborate in a joint quest to address demand for blockchain solutions with enterprise quality. EEA is the global standards organization behind Enterprise Ethereum. Hyperledger is The Linux Foundation's open source collaborative effort to advance cross-industry blockchain technologies.
They are now becoming associate members of each other's organization. The open-source, standards-based, cross-platform collaboration between the two organizations will contribute to accelerating mass adoption of blockchain technologies for business. With hundreds of member enterprises, the EEA and Hyperledger communities represent a wide variety of business sectors from every region of the world.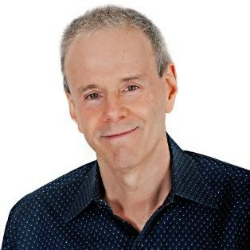 "This is a time of great opportunity," said EEA Executive Director, Ron Resnick. "Collaborating through mutual associate membership provides more opportunities for both organizations to work more closely together. In addition, Hyperledger developers who join the EEA can participate in EEA Certification to ensure solution compliance for projects related to the Enterprise Ethereum Client Specification."
EEA+Hyperledger collaboration
As members of each other's organisations, the leadership of both will be able to collaborate across:
tens of Special Interest Groups, Working Groups, meetups and conferences globally
hundreds of thousands of developers in both communities.
EEA community members working on specifications and standards can turn to Hyperledger to collaborate on software implementations of those standards.
Hyperledger Executive Director, Brian Behlendorf said: "Great open standards depend upon great open source code, so this is a natural alliance for both organizations. Standards, specifications and certification all help enterprise blockchain customers commit to implementations with confidence since they have better assurances of interoperability as well as multiple vendors of choice.
"For anyone who ever put a 'vs.' between Ethereum and Hyperledger, this collaboration shows it's now 'Ethereum AND Hyperledger'. We expect developers building Enterprise Ethereum-related technologies to be motivated to submit projects to Hyperledger, and we hope that project maintainers will consider taking de-facto interfaces that are suitable for standardization to the appropriate Special Interest Group at the EEA."
EEA and Hyperledger work already underway
In 2017, Hyperledger launched the Hyperledger Burrow project, an Apache-licensed implementation of the Ethereum Virtual Machine (EVM) bytecode interpreter. Earlier this year, Hyperledger Sawtooth added support for the EVM as a transaction processor. This brings smart contracts developed for the Ethereum MainNet over to Sawtooth-based networks.
That effort, dubbed 'Seth', is now in active use, and the developers anticipate submitting it for conformance testing to the EEA specification as soon as possible. Likewise, support for the EVM is now available in Hyperledger Fabric.
Another example of EEA and Hyperledger's collaboration is the EEA's Special Interest Group on Trusted Execution Environments. This has a prototype implementation of those proposed standards – 'Private Data Objects-, being built within Hyperledger Labs. The project is an example of internet-scale software development work, combining community-driven:
open standards
a production-quality open source reference implementation.
The effort mirrors work like that of:
the Internet Engineering Task Force and Apache working on the web's underlying protocol HTTP
ECMA International and Mozilla working on JavaScript, a standardised, multi-platform language used by developers worldwide for web design.
The EEA and Hyperledger
The Enterprise Ethereum Alliance (EEA) seeks to deliver an open, standards-based architecture and specification to accelerate the adoption of Enterprise Ethereum. Members include the world's largest enterprises as well as startups.  The EEA's world-class Enterprise Ethereum Client Specification (and the forth-coming testing and certification programs) should ensure:
interoperability
multiple vendors choice
lower costs.
The Linux Foundation hosts Hyperledger. Within the Foundation, Hyperledger is an open source collaborative effort created to advance cross-industry blockchain technologies. It is a global collaboration which includes representatives from:
finance and banking
Internet of Things
supply chains
manufacturing
technology.
Enterprise Times: what does this mean
Though much proclaimed, this EEA+Hyperledger collaboration does little more than make formal what was informal. Down the road, the relationship – if it flourishes – should encourage:
Ethereum developers to consider submitting their enterprise projects to Hyperledger
Hyperledger project maintainers to consider taking de-facto interfaces appropriate for standardisation to the appropriate EEA working groups
Hyperledger developers to write code that conforms to the EEA specification and certify them (through EEA certification testing programs expected to launch in the second half of 2019).
All this is worthy. Blockchain needs collaboration if it is to achieve enterprise credibility. perhaps the greatest implication is for smart contracts. Broadening their applicability and practical relevance is likely to be vital for future process automation.