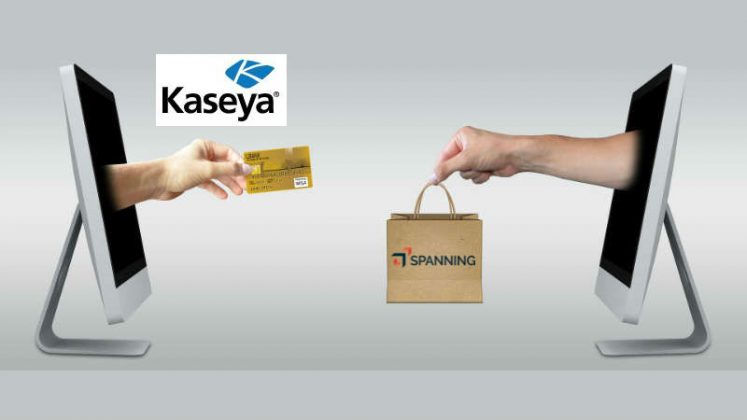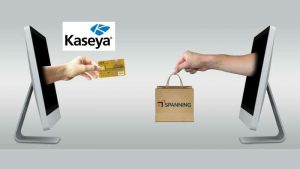 Kaseya has announced the acquisition of Spanning Cloud Apps (Spanning). Acquired by Insight Venture Partners(IVP) in April 2017 it has now been sold to Kaseya for an undisclosed sum.
The company had previously raised $9 million in venture funding before IVP purchased it. It will continue to operate as a separate business unit.
Spanning delivers backup solutions for Office 365, G-Suite and Salesforce. It has more than 10,000 active MSP customers and has achieved a 50% year over year growth. With the acquisition, Kaseya has added Kaseya Office 365 Backup powered by Spanning to its Kaseya IT Complete solution.
Fred Voccola, CEO of Kaseya commented: "We are very excited about this acquisition and what it means for our customers. We continue our work to help MSPs grow at rates two times that of the industry, and our acquisition of Spanning brings yet another tangible way that MSPs can profit from the industry growth of platforms like Microsoft Office 365.
"Powered by Spanning, Kaseya stands alone as the most complete Office 365 backup solution available in the market – hands-down. Our community of MSPs and IT users can immediately take advantage of our Kaseya IT Complete platform to expand their data protection capabilities and differentiate their cloud services, all while generating additional revenue from their existing Office 365 business."
Microsoft first
The decision to purchase Spanning is clearly based on the Office 365 backup solution. This is no surprise with Microsoft Office 365 now having over 120 million monthly users. The number could be far higher. ZDNet reported, in late October 2017, that it had already reached 120 million.
It seems as though MSP's will benefit most from the Microsoft backup solution. GSuite and Salesforce backups are less important to MSP's. Chad Savoy, general manager, Spanning commented: "The demand for Spanning products continues to grow rapidly as the use of Office 365, G Suite and Salesforce increases in organizations of all sizes. We've seen the market recognize the importance of SaaS data protection, not only against loss but to satisfy growing compliance regulations. By joining with Kaseya, we gain the ability to bring our exceptional data protection and recovery products to more organizations around the world, as we continue to focus on helping all of our customers overcome their most pressing SaaS data and compliance challenges."
The addition of a backup solution will help MSP's increase their revenues relating to Office 365. That the full IT management solution can all come from a single supplier is an added bonus. Chuck Bubeck, CEO of Ease Technologies said: "As one of the top IT service providers in the US for the past 25 years, the transformation of businesses to Office 365 has been unprecedented. The ability to backup and restore Office 365 data is critical and the combination of Kaseya and Spanning provides us with the ability to differentiate our offerings to meet this rapidly growing business need."
What does this mean
Ahead of the Kaseya European conference in Amsterdam which starts on the 2nd October, this will no doubt be one of the leading pieces of news for the first day. Attendees will be able to see the new solution and make the decision whether to expand their offering.
For Insight Venture Partners this is a successful deal. Barely 16 months after acquiring Spanning it has sold the company on, one assumes at a significant profit. Can Spanning continue to drive growth for its Salesforce and G-Suite back up applications. The former will have received a boost after Dreamforce last week as well. This announcement was also clearly timed to avoid disrupting the leads gained from that event.