Salesforce has announced that Automobili Lamborghini has leveraged its development toolkit to create a mobile app to enhance the owners experience. The new app, first launched in May 2018, has just been updated to include the latest features of iOS12.
This is just the latest Salesforce project as it looks to rolls out Salesforce Marketing cloud to form the basis of all customer engagement. Through the Unica app customers are updated about the latest information about their car and the brand. The app currently performs three actions:
Manage and update their garage and profile
Have access to exclusive events around the world
Read the latest news from Lamborghini
The Salesforce app will connect to the user via voice, phone or mobile. Federico Foschini, Chief Commercial Officer at Automobili Lamborghini commented: "At Lamborghini, we are focused on creating products that embody innovation, are timeless and value characteristics of the Italian culture. Experience is in the details, and Salesforce allows us to build beautiful digital experiences for our customers that hold true to our brand."
Addressing more than just customers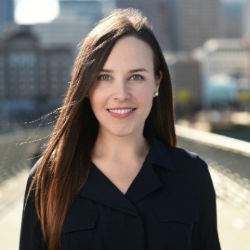 Through Salesforce, Lamborghini are offering a personalised experience to its customers. This is just the first step in a digital transformation. Next it will develop functionality for its dealer network of more than 150 across the globe. Unifying customers, dealers and Lamborghini will see it deliver a connected experience within its ecosystem.
It will not be just the high value brands that need to create these personalised experiences. In the main keynote at Dreamforce, Marriot Hotels demonstrated the use of Einstein to both interact through Einstein voice but also to predict preference. Unilever is using a mobile app to deliver a personalised experience to customers. Anna Rosenman, VP of Community Cloud at Salesforce commented: "By 2020, customer experience will overtake price and product as the key brand differentiator," said. "With Salesforce, Lamborghini is putting its customer experience first, creating engaging digital experiences to connect with their community of customers."
What does this mean?
What this doesn't mean is Lamborghini are looking to replace their SAP manufacturing solution. They are also investing in that and recently won an award. Lamborghini was awarded the Gold Winner title of the prestigious SAP Quality Awards in the Business Transformation category. That was for the execution of their MES solution.
The customer experience of owning a luxury car is ever more important. Through Salesforce, Lamborghini will hope to gain a competitive advantage, at least in the short term.