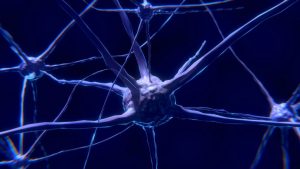 At Dreamforce today Salesforce announced Salesforce Customer 360. This is a new product that enables companies to join up their disparate data systems. It aims to deliver the kind of self-awareness that business leaders only dream of.
Functionally it enables companies to understand and de-duplicate customer relations across eCommerce, marketing, sales and service. This gives a single holistic view of the customer that has never been possible before.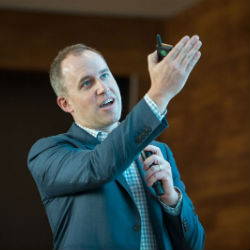 Developed for administrators it enables them to integrate different data sources from across the Salesforce ecosystem and beyond. What makes this different to other solutions is that it is done through clicks not code. For many solutions on the market Bret Taylor, President and Chief Product Officer, Salesforce explained this is where the solution often ends. Salesforce have taken it a step further though and delivered a dashboard that actually provide the enterprise with real insights around the aggregated data.
It has pre-built customer 360 packages for Service, Marketing and Commerce. This will enable customers to leverage their multi-channel data into a single view. Further integration with the Mulesoft Anypoint platform will see that integration extend to third party applications within the corporate boundary.
Taylor added: "As consumers, we know when a brand has gone the extra mile to deliver an amazing cross-channel experience, but we understand how challenging it is to create a single view of the customer. Customer 360 will make it easier for companies to bring service, commerce and marketing together to deliver the unified experiences that their customers demand—with clicks, not code."
Extending beyond the enterprise?
Interestingly Salesforce Ventures also announced an investment in Gospel Technology of £5 million in a series A funding. Gospel provide inter company data connections using a patent pending blockchain technology. This means trusted extra corporate data could also be included within Customer 360. While the Gospel Technology is not part of the main Salesforce announcement it is the next step on the journey of customer data.
What is Salesforce Customer 360
Crocs shoes are already piloting the solution. However, it will not go general release until 2019. There is no indication on what the pricing will be either.
Salesforce has designed the user interface for Customer 360 so administrators can use it to solve what has traditionally been a developer responsibility This removes the need for developers to create these interfaces between applications. ,However Patrick Stokes, SVP Product Management Customer 360 commented that it does not replace the applications interfaces that have already been built between the systems.
Customer 360 is not a magic wand that creates integration points for everything. It is focused on bringing together customer interactions in a single dashboard for the first time. Administrators are able to set up the links quickly. Salesforce has already predefined the links through the creation of integration guides for such things as:
Worldwide service
Commerce journeys
Healthcare communities
These pre-built journeys enable administrators to rapidly build integrations and accelerate time to value for the solutions. Sheryl Kingstone, Research Vice President, Customer Experience & Commerce, 451 Research commented: "Connecting customer data across a large organisation can typically involve months of expensive development work, and often the final solution falls short of what was needed. Salesforce is hoping to change that with Customer 360 by making it possible for admins to connect internal customer data across the organisation. If done right, this could significantly reduce development costs, and help companies unlock and create new value from this unified customer data."
Where administrators need to create the integrations the required data mapping is completed visually without the need to resort to code. It also leverages the machine learning within the new release of Mulesoft Anypoint to recommend the optimum links. It also it replaces the need for point to point integrations as it uses a network based data mapping from Mulesoft.
Connections make money
Why is this important? As customers engage through service channels or eCommerce channels historically there has been a disconnect with marketing. Now, should a customer have an issue with a product or fail to complete a shopping cart, an action can be flagged in the marketing system to offer discounts. An account manager can instantly see a customers service history and engagement across eCommerce. It allows them to see customers they were not aware of previously.
The intelligent aspect of Customer 360 enables Salesforce to identify an individual customer even if their account records are not synchronised across the different applications. An example cited during the press conference was a company with 32.2 million customer records across different systems. This was consolidated down to 8.2 million. It means that it now has a far better understanding of those 8.2 million customers and can target them more effectively.
What about GDPR?
Stokes was challenged on the implication of GDPR on this. He answered: "We are not picking up any data and moving it with Customer 360 it is largely a federated model. It is really important for us that the data stays where it resides. That's important from a GDPR perspective. It is also important for the pools that are using that data, it will function a lot better.
"On top of that we are building a graph of where your customer data is. we know wo you are in the Commerce cloud, in the Marketing cloud and we know who you are in the Point of Sales system. What we have with Salaesforce Customer 360 is a wrap of where all your customer data is. That something that customers don't often have. They don't know where all their customer data is. It is on top of that we can start to apply governance and policy management down and start to build real product based on GDOR requirements. It is something we are really excited about. As we get closer to GA you will hear more on that front."
"This is important for GDPR. What we are building a graph where all your data is. What we have is at our fingertips. Everywhere where you have data, you can then start to apply governance on , As we get closer (to general release) you will see more on that front." 
This shows that the product is far from release ready. t can deliver significant benefits but without those controls, some multinational customers may be wary of using it.
Beyond Salesforce
Salesforce has also announced the latest version of the Mulesoft Anypoint platform in a separate release. For Customer 360 this also means that customers can look beyond Salesforce data to trusted third party data inside the enterprise.
The connection between the Anypoint platform and customer 360 enables the customer to draw in third party data from applications such as loyalty systems. This will allow users, in a single dashboard, to see customer engagements from both within and outside the Salesforce data. The benefits of combining for Mulesoft Anypoint Customer 360 are probably still to be realized. Those companies leveraging it successfully could gain considerable competitive advantage.
Beyond the enterprise?
In another announcement Gospel Technology announced a £5 million investment from Salesforce Ventures. The Gospel platform uses blockchain to establish trusted data connections between organisations that currently have no connection. However, the potential is there to offer even wider trusted data connections. Not just to customer data held inside the organisation, but also outside the organisation with trusted partners.
What does this mean
In the Dreamforce press conference it was clear that four major announcements at Dreamforce this week are
Customer 360
Mulesoft Anypoint next generation platform
Of these the combination of the new Mulesoft platform and Customer 360 promise the most value to customers. It does not, however, mean that the news will stop coming. Once customers get their hands on Customer 360 they will have a greater understanding of who and what their customers are doing. It is a step change for CRM and delivering a more comprehensive 360 degree view of the customer.
Salesforce and its partners have often talked about the 360 degree view of the customers. With Customer 360 they seem to be delivering on that promise. For Crocs, the pilot customer, they are already seeing some of the benefits that the new solution can bring.
Harvey Bierman, VP eCommerce Technology & Operations at Crocs, Inc. commented: "One of Crocs' core values is 'people-purposed design,' which not only applies to the products we make but also to the experiences we create for our customers. Salesforce has been a key partner in helping us create compelling customer experiences throughout our digital footprint, which is one of the key drivers of ecommerce growth around the world for our brand."