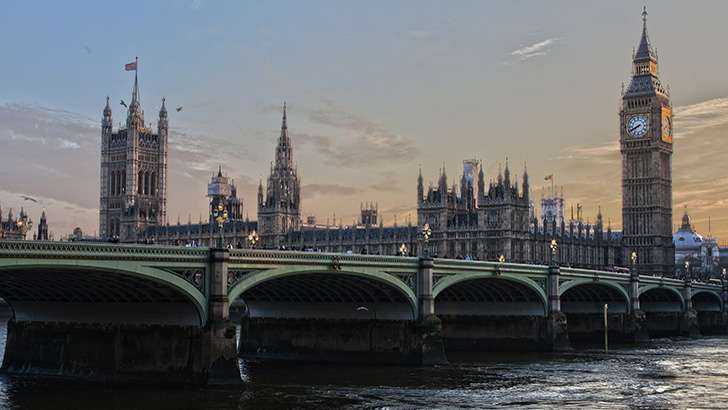 Last year central government published its "Government Transformation Strategy". Its ambition was clear: Expanding the public sector's digital footprint so UK citizens could benefit from more streamlined, cost-effective, and responsive public services. The strategy is key to overcoming the increasing pressures on public services, caused by an ageing population and a steadily shrinking pool of resources across all sectors, from healthcare and housing to law enforcement and local government.
The key takeaway is clear—swift digital transformation is critical if the public sector is to meet its obligations to the UK public by the target date of 2020. This urgency was recently underlined by Health Secretary Matt Hancock, who called for more healthcare apps to support health sector workers and patients.
Bold targets and ineffective strategies
Of course, setting bold targets is all very well, but the road to achieving them is far from straightforward. The public sector has a complex legacy technology environment that has grown organically over decades.
Previous reform programmes have suffered high profile problems, and, understandably, this has contributed to a fear of failure, resistance to change, and lack of ownership in the sector. This is something we come across frequently in our work with public sector organisations—they know they need to act and act soon, but they're acutely aware that previous strategies haven't worked.
Those strategies usually take one of two forms.
Sticking plaster approach: the organisation identifies an improvement that it can make and looks for an external provider who can offer a quick-fix solution that works right now. The problem is that there can be a lack of strategic decision-making, and the solution is often incapable of growing with the organisation or integrating effectively with other services. Furthermore, the external provider holds all the cards, locking the organisation into software over which they have little control.
Expensive large consultancies: utilising firms who put multi-year programmes in place. These programmes can be inflexible given the pace of change in both technology and user expectations.
Both approaches rely heavily on outside involvement, with little input from the front line teams who are working in the public sector. As projects proceed in silos, and there is a sense that change is being inflicted from the outside. This creates resistance from those working at the coalface of IT delivery who have little sense of ownership.
Empowering the Right People
To move public sector digital transformation forward, agencies should empower in-house teams to take on and deliver transformational projects from start to finish. Here are three key ways that a low-code development platform can help:
Staffing: Using low-code means organisations can build an agile team of existing staff rather than recruiting advanced developers in an employment market where such skills are priced at a premium or, in the case of some places, are simply not available locally. This reduces the setup cost and creates immediate buy-in from teams who will have ownership of the app development projects.
Ownership: With a low-code platform such as OutSystems, the team has complete ownership of the software development lifecycle and is not locked into a supplier that will hold their assets for ransom at the end of a subscription period. The intellectual property remains with the organisation. Also, the beauty of the public sector is that organisations are not in competition with each other. This means that when one organisation overcomes an issue, that success can be shared through open standards, meaning the ROI for the public sector as a whole is increased.
Risk and ROI: Risk is lower when organisations develop apps with low-code, and ROI is higher. Development time is cut from months or years to just weeks, and apps are launched to market more successfully. This, in turn, creates more demand for apps and builds confidence in the team that delivers them.
Putting Empowerment Into Practice: Worcestershire County Council
Worcestershire County Council delivered an effective digital transformation programme powered by OutSystems. Using our low-code platform to create an agile development team of existing employees, and by the end of the first year, they had delivered 53 apps for citizens and businesses Furthermore benefits included:
Saving the local authority an estimated £1.6 million.
All the apps were published under an open-source license.
All other local authorities can share and reuse these apps
Why does this matter
With rising demographic pressures placing strain on already squeezed budgets, and government grappling with the huge challenge of Brexit, the imperative to transform the UK's public services to be smarter, better, and more efficient has never been greater. One of the most powerful intangible outcomes from low-code adoption within local and central government is that the team develops a belief in itself as it delivers each new app.
We see this time and again with organisations that we work with. Often, at the start, they simply are not confident that they can deliver successful apps in-house. Once they find that they can, there is no stopping them. Momentum builds. It is this sense of empowerment that truly drives progress and helps organisations take ownership of their digital transformation journey—it's at least as important as the public money saved.
2020 and beyond
As we get closer to 2020, good progress has been made here, with the expansion of cross-government communities, better data on service use, and the creation of standards that promote interoperability and reuse all helping organisations from public sector to collaborate more effectively to deliver joined-up services.
But continuous work on encouraging public servants to continue to embrace innovation and change will be key to deliver the transformation strategy. As well as scaling work across government, addressing cultural barriers where departments believe their practices are unique or incompatible with other organisations is equally vital.
All of this absolutely aligns with the low-code ethos that we endorse here at OutSystems. The public sector should be empowered to drive its own digital projects. Employees should be proud of what they can achieve and the new ways in which they can achieve it. That's what real transformation means, and that's what low-code can deliver.
---
OutSystems is a Gartner Application PaaS leader and Forester Low Code platform leader and the number one low-code platform for rapid application development. Engineers with an obsessive attention to detail crafted every aspect of the OutSystems platform to help organisations build enterprise-grade apps and transform their business faster. Accelerating digital transformation, OutSystems is the fastest and most comprehensive way to create, deploy, change and manage mobile and web applications – delivered seamlessly across all devices.
OutSystems is also the only solution that combines the power of low-code development with advanced mobile capabilities, enabling visual development of entire application portfolios that easily integrate with existing systems. A community of over 100,000 developers have built over 90,000 applications on OutSystems Low Code platform, which empowers IT to attack changing business requirements by automating core DevOps best practices such as integration with third party or proprietary legacy systems through Connectors. Unlike many other RAD Platforms, customers are not tied in to OutSystems, applications created through the platform are generated as either Microsoft .NET or Java code and run on standard web environments.