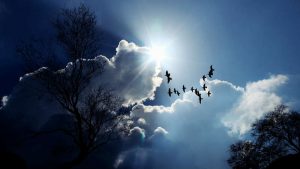 Oracle announced its third quarter results with Larry Ellison, Founder and CTO Oracle and Mark Hurd, Oracle CEO in typically bullish mood. Overall, revenues were up 1% to $9.193 billion. However, that revenue was boosted by Cloud Services and license support contributing $6.609 billion up 3%, 72% of revenues.
Other results were not as positive. Cloud license and on-premise license revenue fell 4% to $867 million. Hardware fell 4% to $904 million. Services fell 5% to $813 million. With costs of delivering those services rising by 2% it meant that profits were down. In contrast the profits of hardware actually increased as Oracle cut costs for delivering hardware by 12%. Shares fell slightly on the results, closing down 0.14% at $49.18.
ERP driving growth at Oracle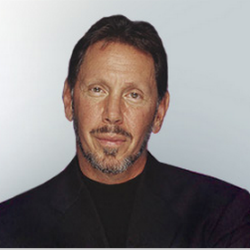 In a canned statement Safra Catz, Oracle CEO commented: "We are off to an excellent start with Q1 non-GAAP earnings per share growing 19% in constant currency. That strong earnings per share growth rate increases my confidence that we will deliver on another fiscal year of double-digit non-GAAP earnings per share growth."
Where that revenue is coming from is the question. Ellison is still confident about the autonomous database again citing SAP, Salesforce and Amazon as using the database for their own services. The language is shifting now though with SAP migrating most cloud customers to SAP HANA. Ellison is confident of catching Amazon though stating: "Today, we may be behind Amazon in infrastructure market share, but we are way ahead of Amazon in cloud infrastructure technology. We think that will allow us to gain market share in infrastructure in the cloud very, very rapidly." (Source Seeking Alpha)
On ERP both Ellison and Hurd called out Airbnb as a customer that is moving from Workday to Oracle Fusion ERP. However, although they mentioned TNT in Europe as probably moving from both SAP and Workday to Oracle, this was because it was acquired by FedEx, traditionally an Oracle customer. Hurd also mentioned several other significant wins including City of Sunnyvale; Equity Bank in Europe and the Federal Home Loan Mortgage Corporation. HCM also had a good quarter with Hurd citing Marriott, Fortis and the government of Saskatchewan.
While Fusion has been performing well, it is NetSuite that had one of its biggest mentions since the acquisition. Hurd commented:  "NetSuite ERP had a spectacular quarter." He added that revenues were up 26% and bookings up 40%, 39% in the quarter. He also added that the growth followed a huge fourth quarter where bookings growth for NetSuite had been 70%. Total annualized revenue for NetSuite is now $800 million, a significant contributor to Oracle revenues. Though it should be noted that NetSuite revenues in 2015 were $741.15 and in three quarters of 2016 were $691 million.
Correction
Mark Hurd actually commented: "That follows on bookings growth that was greater than, call it roughly 70% for NetSuite in Q4. Our verticals were up 41%, and annualized revenue is now $800 million." It has been pointed out that the $800 million refers to the revenue from verticals rather than NetSuite. There was no separation of the NetSuite figures in the quarterly figures. However this likely places the annualised figures significantly higher than $800 million bearing in mind the growth in revenues that Oracle has announced consistently for NetSuite.
And in the future
Looking forward, Catz was cautious about the next few quarters. Total revenues are expected to grow between 0% and 2%. Earnings per share was targeted by Catz though as expecting to grow between 12% and 16% ($0.78 and $0.80). Though this was caveated with a stable tax rate at 20%.
Ellison hopes and expects that revenue to come from the autonomous database again pushing its benefits over Amazon: "The Oracle Autonomous Database is now available on our second generation, highly-secure "Bare-Metal" cloud infrastructure. Oracle's Autonomous Database is faster, easier-to-use, more reliable, more secure and much lower cost than Amazon's databases. And Oracle is the only database that can automatically patch itself while running to protect your data from data theft. These are just some of the reasons why Amazon uses the Oracle database to run its business."
Oracle has not split out revenues from IaaS and PaaS in this quarter. Nor have there been many major announcements about customers moving to the Oracle autonomous database. AT&T signed the strategic agreement several months ago and Drop Tank is another customer to embrace the new product.
What does this mean?
NetSuite is becoming the most significant buy that Oracle has ever made. It has more than 15,000 customers. Fusion is now approaching 5,500. As NetSuite customers outgrow the application, they now have a natural upgrade path. Though possibly not an easy one. While Oracle would like to say that they are replacing a lot of Workday installations, the opposite is probably still true. Where Oracle is winning is in the mid market and NetSuite is helping that drive.
There is still time for IaaS and PaaS solutions to make headline deals and with Oracle OpenWorld approaching, there might be some big announcements. It will also be interesting to see whether Ellison announces the autonomous cybersecurity, mentioned a year ago.
Operating Cash Flow remains strong up 2% with more than $15.5 billion at the end of the quarter. The Board agreed to increase share repurchases to $12 billion. Does this mean that a significant acquisition is off the table? Possibly. But it is unlikely that Oracle will halt acquisitions. NetSuite may need strengthening in some verticals and may look to acquire some of the partner applications to further accelerate its growth for example.