SuccessFactors have announced two new technologies for SAP SuccessFactors at SuccessConnect, yesterday at the Aria in Las Vegas. The first is a digital assistant, a chatbot that understands both typed and verbal commands. The second is a completely redesigned app for android devices.
The artificial employee
Chatbots are all the rage at the moment and it is no surprise that SAP has developed a new digital assistant for SuccessFactors, using a combination of the SAP CoPilot and SAP Leonardo frameworks. Several customers are already piloting the digital assistant, which is already integrated with Slack and Microsoft Teams.
Using the natural language interface the digital assistant is able to interpret commands and carry out tasks within SuccessFactors, of the manager or employee. Examples given in the press release include entering time, awarding spot bonuses. It reduces the time taken by the employee and frees them up for less administrative tasks.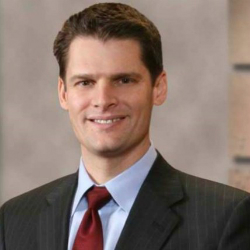 SAP SuccessFactors President Greg Tomb commented: "Helping people take control of their careers and get their work done is at the heart of what we strive for at SuccessFactors. The future of HR applications is mobile, intelligent and leverages all the ways we can interact with tools – both verbal and written. By bridging the gap between how employees engage with technology at home and how they leverage technology to get things done at work, our new digital assistant makes interacting with HR easy, timely and productive."
SAP is not the first to the market, Ramco has Chia which is a bot for its HR solution. However, the SAP digital assistant has leveraged the SAP CoPilot and already has a significant number of integrations and features built in, that many other vendors are slowly bringing out to the market.
New Android app
Why would SAP completely renovate its android app? Did they add functionality? Enterprise Times put that question to SAP. Gabby Burlacu, Solution & Product Marketing, UX and Mobile at SAP SuccessFactors answered: "The redesign in partnership with Google to bring our Android users a revolutionized mobile experience is very similar to what we did last year with Apple for iOS. It's not about functionality—the functionality was there before. It's about the user experience and the way that functionality is accessed, used, and experienced. iOS and Android are just about at parity when it comes to functionality, and thanks to this redesign, they now both bring a native, intuitive experience to the iOS or Android user."
In practical terms it means that with the new app Android users use a familiar interface rather than one designed by SAP solely. Things like navigation are consistent whether they are interacting for Google apps, the Android operating system or SAP SuccessFactors. To do this SAP leveraged Google's Material Design Guidelines, which other Android apps often use. This makes the experience easier for users. A consistent navigation on mobile devices does improve both user adoption and satisfaction. The original functionality of the previous android SuccessFactors app is still present. This includes: continuous performance management, act on key learning activities and other HCM tasks.
Sean Ginevan, head of Global Strategy for Android Enterprise at Google commented: "Mobile technology is foundational to success in the digital economy. Employees use Android, along with apps from Google Play, to be productive anywhere in the world without compromising security. We're delighted SAP has launched a redesigned experience for SuccessFactors on Android so enterprises can better recruit, retain and develop top talent utilizing the world's most used mobile platform."
What does this mean?
Other announcements are promised from the SuccessConnect event. However, these two demonstrate the wider coordination and strength that SAP is bringing to bear on its flagship HCM product. Other, pure HCM, vendors cannot keep pace with the SAP technology that SuccessFactors is now able to leverage. This has meant that SAP are later than others to the market with its Chatbot. It also means it has learnt the lessons through both its own deployments as well as competitor offerings.
With no comment from customers it is difficult to see how readily and how effective the chatbot is. However, it is going to become a reality in many organisations. Today, chatbots often drive the initial call centre conversations reducing the amount of human time each task needs. It is only a matter of time before they become commonplace in the office.
The redesign of the Google app is also a recognition that while SAP can develop its own apps it also needs to conform to industry standards. Too often in the past, companies have believed that they have the best ideas and design. As many have found it is the design that becomes commonly used that one must follow. What SAP is continuing to deliver are modern tools for the modern employee.