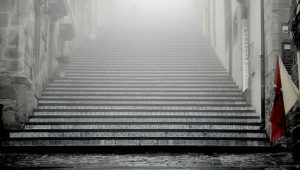 talentReef has announced the appointment of Tyson Kasperbauer to President and Chief Executive. He also gets a place on the board.  John Raeder who bought talentReef in 2012 has stepped down from both roles to become chairman of the board. The appointment was part of a plan for the Social Recruiting and Talent Management Systems software company.
Kasperbauer joined the company 11 months ago as COO. In his previous role at Placeable he helped build the company before selling it to Ignite Technologies. John P. Raeder, Jr. Chairman of talentReef stated: "Ty is a winner, and there are only a few seasoned SaaS Executives that have more relevant experience leading hyper growth companies from $25 to $250M than Ty. We have worked closely together over the past year transitioning day to day oversight, and I'm extremely pleased with our focus continuously delivering on customer value, along with our record-breaking financial performance."
More leadership changes
This is not the only change in the leadership team unveiled by talentReef. Susan Miller joined the company in April as Senior Vice President of Engineering. In the past she spent ten years working at IQNavigator, the company that Raeder sold for $143 million in 2008. Miller will take charge of all new development and manage the existing products. She will report to Christopher Peacock, Chief Technology Officer.
Karen Sawyer, another 8 year alumni of IQNavigator also joined in April as Executive Vice President of Client Success. Sawyer will lead all customer service and support functions.
Thees executive officers wall have deep HCM knowledge and experience. They will be instrumental in working with Kasperbauer to solidify talentReef as the unique and differentiated market leader.
What does this mean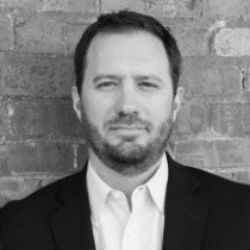 This announcement is not a major shake up but a transition as Raeder pulls back from the day to day running. He clearly has faith in Kasperbauer who is also relishing the opportunity to grow the company. It recently expanded its office footprint in Denver to 40,000. Additionally it announced plans to double its workforce there to 400 within 3 years.
Kasperbauer commented: "I believe talentReef's strategy of delivering on Talent Acquisition and Talent Management systems into a single, purpose-built HR platform for the Service Industry's global Hourly workforce will enable the company to scale exponentially. Social Recruiting is just the beginning, we have several exciting new product roadmap offerings to announce at the HR Tech conference later this month. I'm looking forward to partnering with Frontier Capital and the most innovative technology and product teams in the industry."
Frontier Capital invested in talentReef in 2013, the level of that investment was not disclosed. Whether this move was initiated by them or part of a strategic plan by Raeder isn't known.
However Michael Ramich, Partner of Frontier Capital commented: "Ty is a proven C-level executive and has done an outstanding job scaling and leading talentReef since joining the company in 2017. He is a proven global SaaS operating executive and the right leader for talentReef as it continues expanding its market share as the clear leader for the service industry's frontline workforce."
Expect to hear more from talentReef as Kasperbauer continues to make his mark on the company.