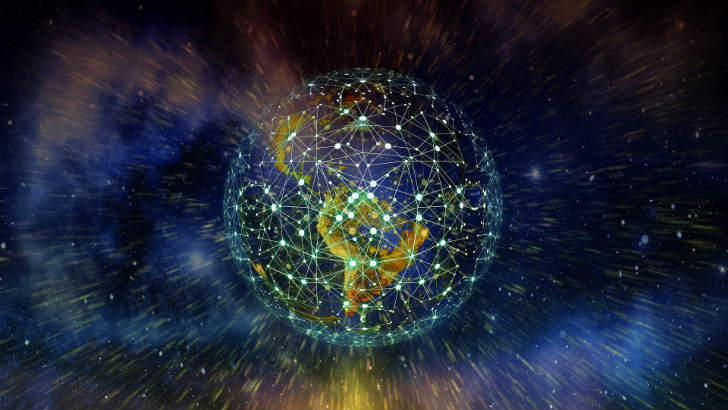 Digital is the transformative force leading businesses toward the future. This transformation is profoundly accelerating the renovation of business activities, processes, competencies, and models.  The aim is to fully leverage the unique opportunities of digital technologies and their impact across society.
Organizations must have a competitive digital strategy to unlock 21st century growth opportunities and drive unparalleled customer loyalty. This means they must differentiate the customer experience and then see these changes through to the very furthest reaches of the business.
This shift to transforming the business is nearly impossible to execute without the uniform belief in a vision for growth or a trusting support network. Digital transformation projects are also often referred to as "IT" projects. These projects are not just about using technology. They are very much about using the "softer" areas of business skill sets such as communications and emotional intelligence. Impeccable communication is the leading best practice to ensure digital transformation programs are successful. Building strong rapport and regular communication with program teams underpins every project.
It's good to talk: the primacy of communication
Defining the vision that will transform an organization can be challenging. However, equally important is the need to effectively spread the message of digital innovation. Communication – be it from the c-suite down or from the coal face of operations back to the boardroom, is often cited as best practice for both business transformation and change management.
Leaders must encourage teams to be relentless innovators by communicating both the organizational vision and the acceptance of the occasional failure.
It is the responsibility of leaders to share the vision and show the way to stay the course. No need for lengthy speeches or emails; clarity and succinct mission statements are sufficient. In a 2014 Forbes Insights article about digital implementation, 51 percent of the executives cited support from leadership as the top reason for a successful business transformation initiative.
When organizations lack clear goals, progress is difficult to achieve and sustain. Visionary communication describes the goals, recognizes accomplishment, and establishes a company-wide mindset of continuous improvement and innovation.
To support a robust communication strategy, companies need storytellers. These are individuals who can help weave the innovative messages throughout the organization that support the digital transformation vision. This invaluable skill set showcases the human experience required to support emerging digital services. Effective storytelling is made possible when executive and program team leaders share their vision and connect designs, definitions, processes, and information about functionality with key stakeholders as soon as decisions are made.
How to communicate?
People want real-time communication that is both timely and relevant. It is this people-centric engagement that creates the basis for open communication. Messages designed to address various organizational levels let people know that they are being heard and acknowledged. Leadership acting in an authentic manner can convey transparent messages. It can help foster a culture of trust between leaders and employees. People expect to co-create change programs and communicate with leadership in a meaningful way.
A strong communication strategy can create the vision necessary to show the transformation team, and the entire organization, how to move forward. Setting a consistent vision is the first step to driving organizational acceptance and adoption of change. Companies with a clear vision are on average more effective in their efforts, and as a result, more profitable.
Going the distance
Major digital transformation initiatives can last for months or even years. To sustain such a program, it is vital that the entire organization understands the program, its direction, and the incremental progress being achieved. Setting progressive milestones will enable the team to bring the initial vision to life, then challenge them to search for new opportunities for growth and success.
Ineffective or inconsistent post-launch communication can result in ambiguity, a lack of confidence in the process and ultimately a lack of motivation within the workforce.  These will kill positive change.
The revolution in digital transformation embraces the current state of a situation, and then provides an avenue to create a new and innovative journey that transforms what the business is and how it engages with the world. Clear and timely communications of these changes is vital and for many businesses the first step will be a substantial investment in time to define where they are and where they are going. From there, digital transformation is an intense process but one that most businesses can handle with the right communication.
---
Infor builds business software for specific industries in the cloud. With 16,500 employees and over 90,000 customers in more than 170 countries, Infor software is designed for progress. To learn more about Infor, please visit www.infor.com.